We Gonna Bike Down to Elecrta Avenue
To celebrate the upcoming 'Icons Collection', Harley-Davidson has decided to run a very limited-edition production of this very special Electra Glide, called the 'Revival'.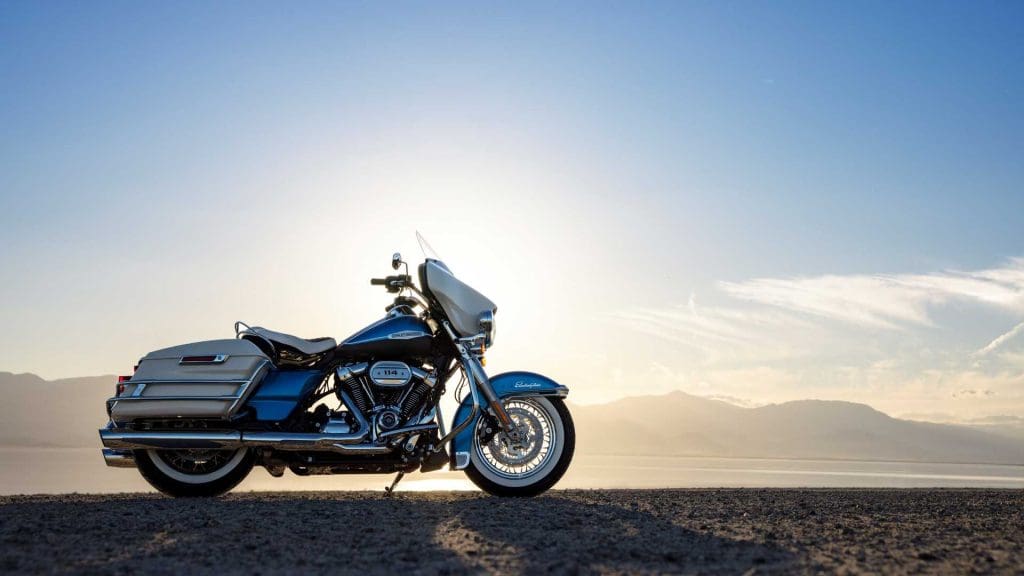 H-D bikes usually take one of two lanes: black, bad-ass, and loud, or classic and timeless. You can't go wrong either way, but for those who lean towards the classic look for their favored Harley motorcycles, the Electra Glide Revival is sure to tickle that sensitive nostalgia nerve.
The Revival is everything you would want in a modern throw-back to H-D's past… The Birch White accenting on the batwing headlight fairing and saddlebags is a direct callback to their older fiberglass constructions, and the pleasant chrome accenting brings this modern classic to life.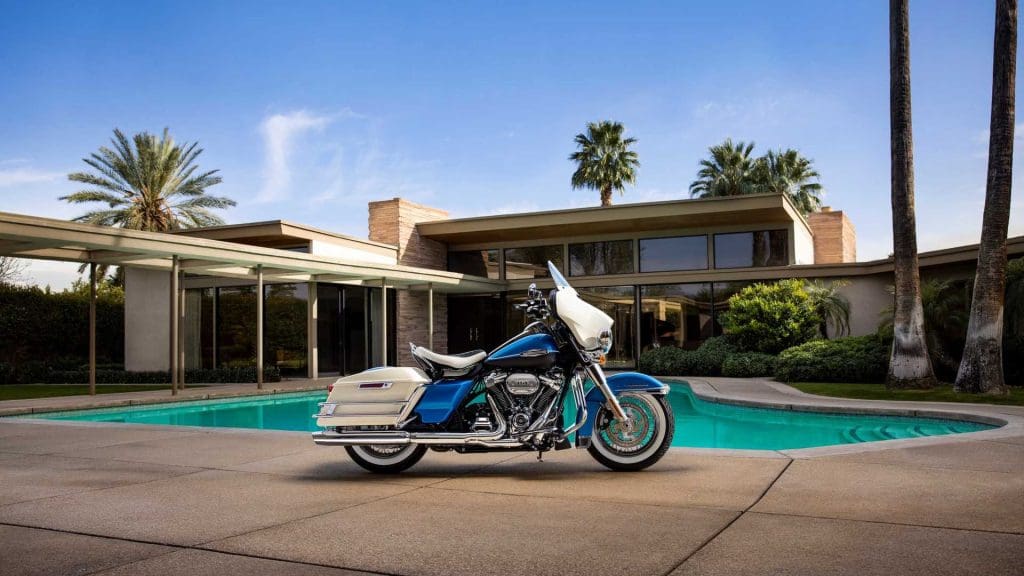 The paint on the actual motorcycle itself sees a Hi-Fi Blue and Black Demin makeover with the addition of some heritage embleming found around the bike. Even the seat sees some attention with its black and white single add-on.
Here's a super special hint on how to make any vehicle look classic: whitewall tires. Yes, this bike even managed to slip on a pair of white-walled shoes to really sell the look H-D was aiming for.
Beyond the aesthetic and ergo changes, the bike still remains mostly the same with its Mil-Eight 1868cc engine producing an impressive ~120 lb-ft of torque. The bike is jam-packed with electronic assists and features such as a gigantic display and all kinds of ABS and TC to make your journey more comfortable.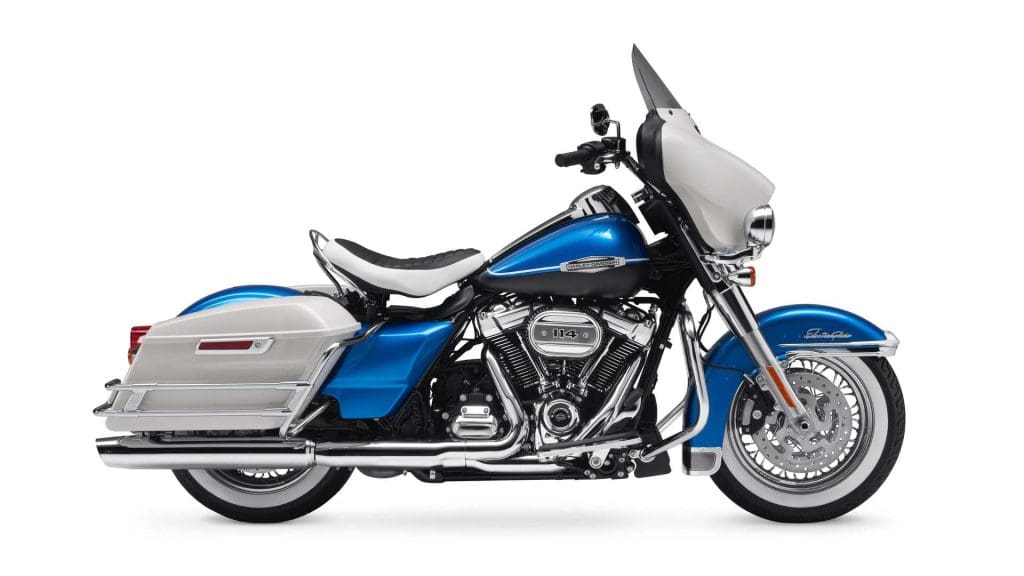 This limited-edition heritage classic will be available at the cool cost of $29,199 and will roll its way into dealerships near you by the end of the month. If this is the perfect motorcycle for you, please keep in mind that H-D plans on only producing 1500 total units so get em' while they're hot!