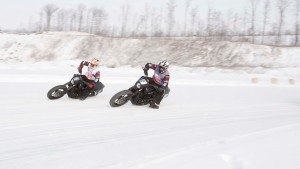 The Harley-Davidson Street 750 motorcycle will make its motorsport debut on ice well before it hits the streets.
Australia will only be getting the learner-approved Harley-Davidson Street 500 but not until this time next year.
However, Harley-Davidson Australia is moving heaven and earth to try to secure it earlier given the enormous sales potential for the learner bike.
READ MY REPORT HERE
Meanwhile the 750cc version hits the ice next Thursday at the X Games in Aspen, Colorado.
Harley has partnered with ESPN to feature motorcycle ice racing as an X Games exhibition sport and has modified several Street bikes by adding steel screws to the tyres.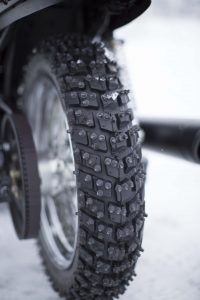 Reigning AMA Pro Grand National Champion Brad Baker will be one of the elite flat-track racers competing.
Harley's director of North American marketing communications, Dino Bernacchi, says "archive photos in the Harley-Davidson Museum show enthusiasts racing on frozen lakes almost a century ago".
"The main focus for this event is to try and get the fans involved and vote for ice racing to be a medal sport for the 2015 X Games," Baker says.
The Street family is first all-new motorcycle platform from the company in 13 years.
The minimalist bike features a new liquid-cooled Revolution X engine housed in a narrow and lean chassis.