While many riders stretch their finances just to buy a motorcycle and then can't afford to buy decent safety gear, Harley-Davidson has a solution.
HD Australia products manager Sébastien Bureau says they are offering customers finance deals that include up to 10% of the price of the bike to be spent on riding gear.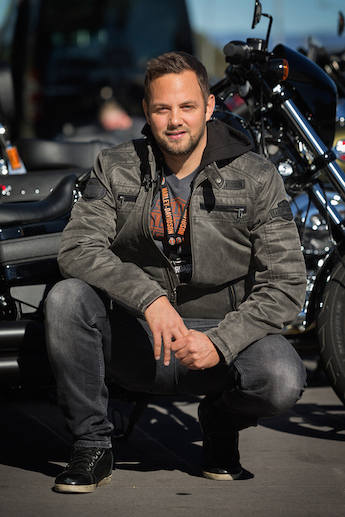 "It's designed to make it as easy and seamless as possible for the customer," he says. "It's not just about the bike, but also the parts and clothing. It's a bit like selling them a menu."
However, riders should be aware that you are now paying interest on your riding gear and any accessories you have bundled into the loan deal. Make sure you are aware of the loan deal before signing. Read these loan tips.
Seb is a 33-year-old dual French/Australian citizen who has been riding since the age of 14 and graduated with a Masters of Commerce in Marketing from Macquarie University in Sydney in 2006.
He says Harley has three separate segments in its clothing range: FXRG tech products for the core male customer aged 35+; seasonable products such as the new winter catalogue to "create excitement in the market"; and the Black Label "outreach range" which targets young men and women.
"Black Label is young, modern, edgy," he says.  "It fits in with the Dark Custom range of bikes – Street 500, 883 Iron, Roadster – which target a younger audience.
"It's casual wear not only for riding but also for going out. It's quite important to our brand. Increasingly, we are seeing more women getting into Black Label gear."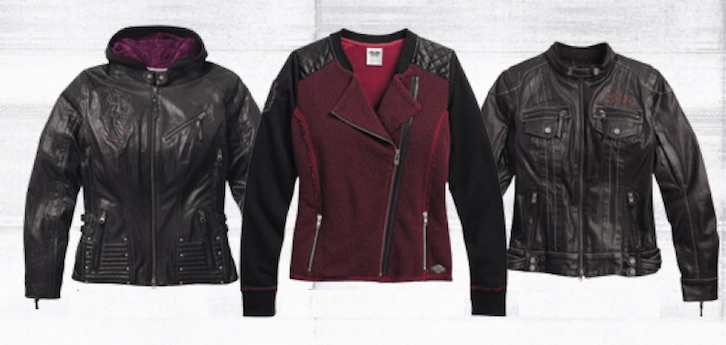 Seb says while Black Label is mainly slim fit, they carry a wide range of sizes in stock right up to 5XL.
"I'd be a medium on Black Label but small in general American sizing," he says.
"Dealers are stocking all the sizes. We give our dealers guidance on what stock should be held to make sure they cover most things."
He says if a customer requires a certain size not available in the store, they can usually supply an order within a month.
Seb says Harley is also reaching out to people, especially young adults, who don't own a Harley and even those who don't ride.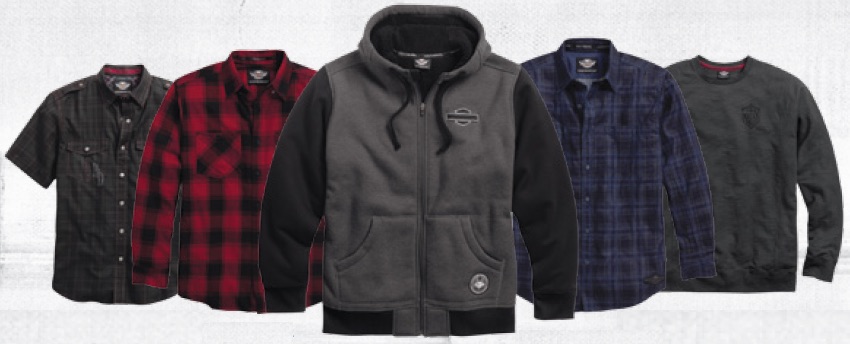 "General merchandise is only available through our dealerships and younger people might find going into a Harley dealership a bit intimidating," he says.
"We're trying to find ways and alternative channels to reach to those guys with events, digital marketing and possibly clothing-only shops in retail centres or airports.
"At the moment we don't have anything that is confirmed."