A conservative activist and Harley-Davidson shareholder has drawn the company into public debate about President Donald Trump's first 100 days in office.
David W. Alamsi, vice-president of the right-wing National Centre for Public Policy Research, said the February meeting between Trump and Harley executives should be considered among the "high points" of Trump's first 100 days.
He was speaking at the Harley shareholder meeting which fell on the 100th day of Trump's Presidency.
In reference to the February meeting, Harley boss Matt Levatich told shareholders he was impressed by how members of the Trump Administration "leaned in, listened respectfully and cared what Harley-Davidson had to say. And you can't ask for anything more than that."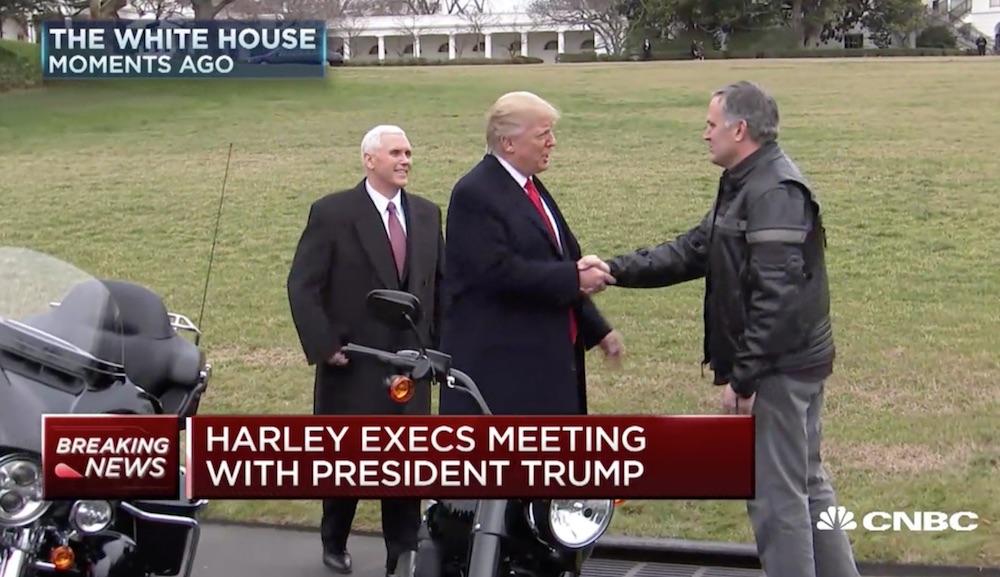 President Trumps first 100 days have been controversial and he now faces record low popularity rating, particularly among Harley's target outreach markets – youth, women, Hispanics and Black African Americans.
Almasi said Harley was "rolling toward the opportunity" of working with Trump rather than away from it like Uber and Starbucks.
Levatich said the company is always "pleased to have the opportunity to share" how government policies "affect our business."