Harley-Davidson Australia is still considering importing the Street 750 model in the wake of the enormous popularity of the learner-approved Street 500.
The 2016 LAMS model is on track to be one of the top three selling bikes in Australia this year. New pricing will be released on September 25 and you'll see it here first.
At the launch of the 2016 Dark Custom Sportster and Street models in Tokyo last week Harley-Davidson Australia boss Nigel Keough said he is still considering adding the 750 to the line-up, but is not yet convinced of the business case.
"I'm a bit concerned it would have the potential to confuse the customer," he says. "We already have 30 models now and 32 in New Zealand to choose from. Adding another model might confuse the buyer and add more cost in the floor plan for the dealer.
"I want to add models that will increase our volume, but I'm not convinced it would. It might just cannibalise Sportster sales. I would want to hear people screaming for it before I'd bring it in.
"There is still a lot of potential in the 500. We are not missing anything without the 750."
The 2016 Street models get improved and bigger brakes, tidier wiring and new colours.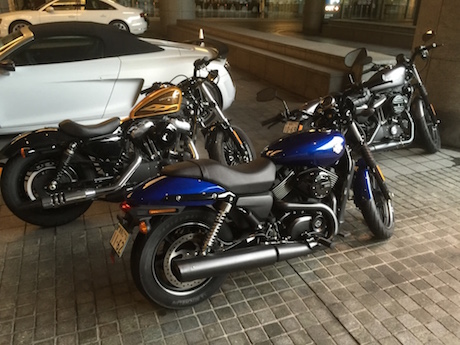 On our short city ride in flooding rain from a typhoon off the coast of Japan, we were very happy that the brakes have been improved.
While ABS would be welcome in such conditions, the new brakes are not only more powerful, with more initial bite, but they also have much more feel and progression, particularly in the rear brake pedal.
The more powerful brake system consists of 300mm rotors and new pistons that have taken away the spongey and vague feeling of the current 292mm/260mm discs.
You can modulate the brakes easily and avoid lock-ups even if you are a little hamfisted.
The 750 doesn't seem to have a lot more power than the 500, but we couldn't really give it the berries in the windy and wet conditions.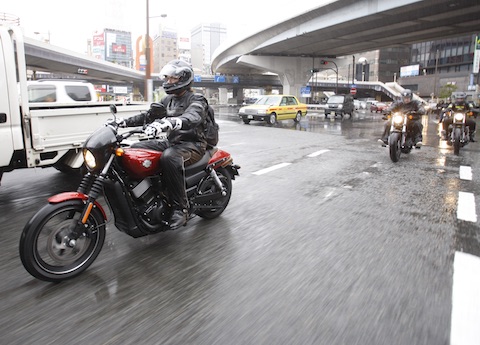 For 2016 the Street also comes with two new colours – Superior Blue and Fire Red – which join Vivid Black and Black Denim.
The tidier wiring on the right hand side is also much appreciated, but the fuel tank still seems a little off-centre, with rough welded front edges.
Meanwhile, sales of the Street 500 have been pegged back a little while a fuel pump issue has been resolved.
Nigel says it is only a one-hour job to fix and any faulty bikes are now being processed through dealers with more fuel pump kits on the way.
"We're already back and selling the Street again," he says.
Harley is analysing data on Street 500 customers, but Nigel says that from dealer Facebook posts and anecdotal evidence, the bike is bringing in a younger customer and more females.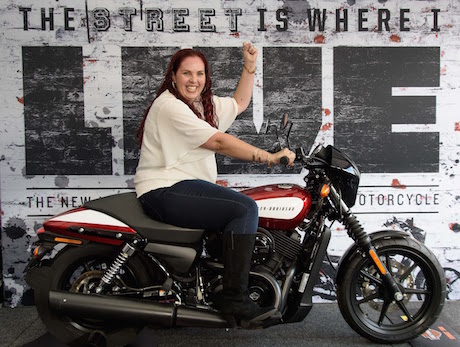 Nigel also says there has been no kickback from buyers about the bikes being manufactured in India.
"It's a state-of-the-art factory built on a green-field site about five years ago for assembly and now manufacturer," says Nigel who is visiting the plant in Barwal.
Under Indian import duties, complete imports incur a massive 105% duty. Locally assembled bikes attract a greatly reduced duty depending on a complex formula involving engine capacity and local content.
Locally built motorcycles attract no import duty, only normal taxes.
"At the end of the day, it's a Harley-Davidson factory and it doesn't matter where it is because it is up to our stringent standards," Nigel says.