Harley-Davidson is celebrating 100 years in Australia by giving away a Street Glide (pictured above) signed by Willie G. Davidson and a Big Ride to dealerships with Bill Davidson.
Willie G. is the grandson of founder William A. Davidson and Bill is Willie's son.
For a chance to win the Willie G. Street Glide, riders have to buy a commemorative 100 years pin for $25 (including shipping) to go into the draw. You can buy your pin here or at dealerships.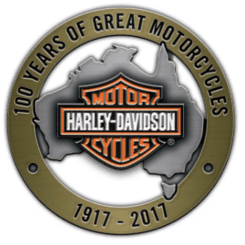 Harley has also launched a special 100th Anniversary Apparel Collection of men's and women's long and short-sleeved t-shirts and hoodies. They are available for a limited time at dealerships. Check out the catalogue here.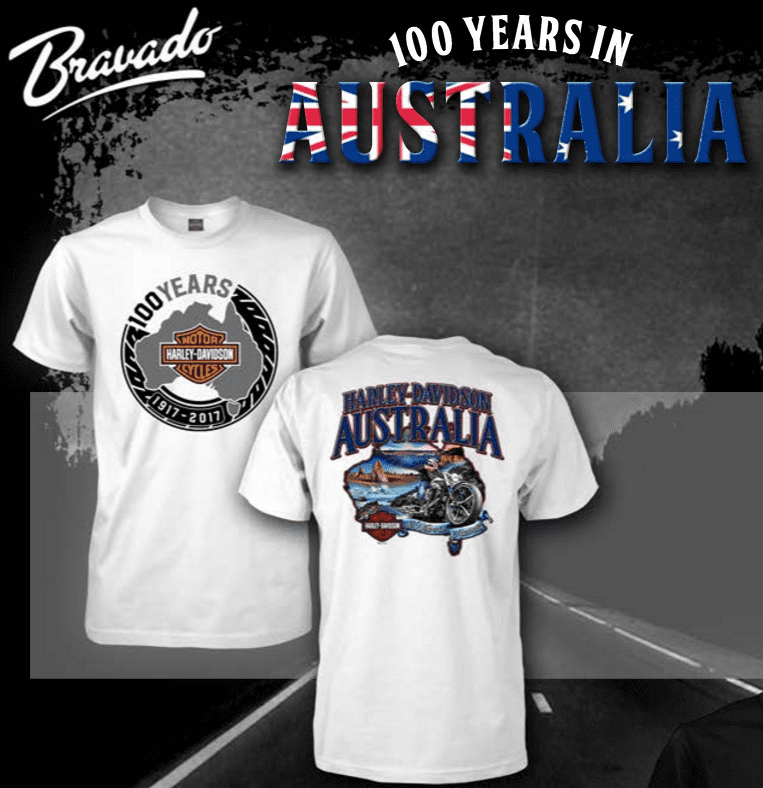 The 100th anniversary celebrations started with an invitation-only party on Friday night (May 5, 2017) with Bill Davidson at Morgan & Wacker in Brisbane.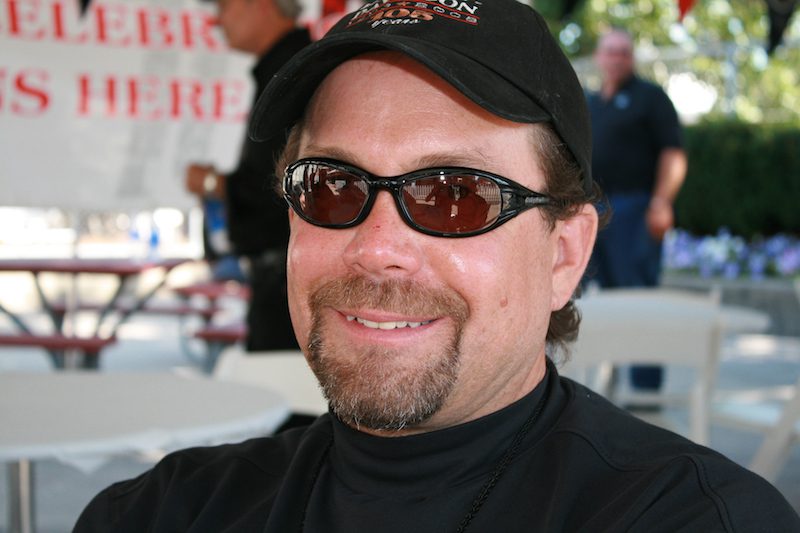 It was the first Harley dealership in Australia and the second in the world outside of the USA.
Bill ride to Gasoline Alley, Daisy Hill, then to the Morgan & Wacker Harley dealership on the Gold Coast.
He will then fly to Sydney for media interviews about the 100th anniversary of the brand in Australia before embarking on a ride to several dealerships down to Melbourne.
You can meet Bill Davidson and help your local dealership celebrate 100 years:
Monday, May 8, 6.30pm, Northern Beaches Harley-Davidson Dealer
Tuesday, May 9, 6.30pm, Canberra Harley-Davidson
Wednesday, May 10, 6.30pm, Phil's Garage, Albury
Thursday, May 11, 6.30pm, Traralgon Harley-Davidson
Friday May 12, 6.30pm, Harley Heaven, Melbourne
(See your local dealership for invitations and details)
Ask Bill
Motorbike Writer will be tagging along for the Sydney-to-Melbourne leg, so if you have any questions to ask Bill, please email them to us.
There isn't much Bill hasn't done in the company since joining in 1984.
He has held many positions and is now the Vice President of the Harley-Davidson Museum.
Check with your local Harley-Davidson dealership for special 100th anniversary parties.