More than any other motorcycle brand, Harley-Davidson is focusing on attracting that under-represented half of the population – women.
Over the past few years Harley has established special websites for women, female-only garage parties where they explain the brand and demystify riding, and has been actively supporting Pink Ribbon Rides to help raise awareness of breast cancer.
H-D international marketing general manager Ken Ostermann was in Australia last year for the 22nd annual HOG rally in Canberra and spent time telling us about how the brand will capture more buyers.
The two-fold answer is young people and women.
"Harley has amazing appeal across genders and generations," he says.
"We have to start first with the right product.
"Bikes such as the 48 and 72 attract young people and our lighter and lower bikes are bringing in women.
"We want to have products that meet different lifestyle needs and attitudes."
Ostermann says bikes with lower seats, lower weight and an easier clutch action are pivotal to their plan to target women.
"I'm 5'4" myself so I appreciate the lower bikes," he says.
"It means the girlfriend or wife can move from the back to the front seat and get personal satisfaction and freedom by riding their own bike."
Another key to attracting women are the stationary dyno demonstrations where women can get the feel of a big, powerful bike without even having to have a licence.
"Many women get the spark to ride from these demonstrations."
As for younger riders, Ostermann says they are careful to target both ends of the age spectrum, with a tacit acknowledgement that in the "middle" people are busy raising families.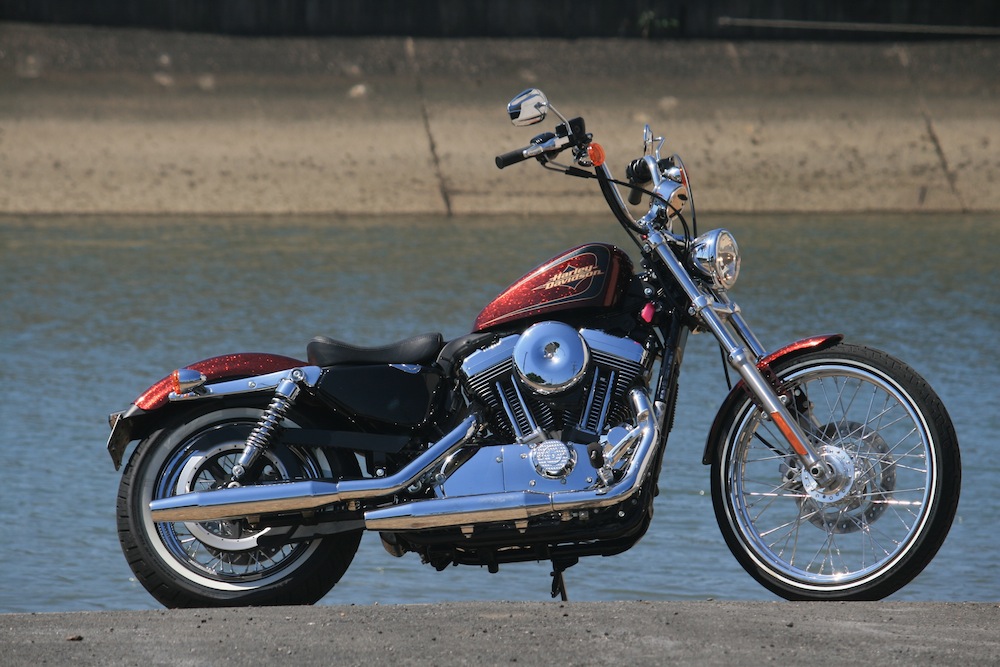 "Iron, 72 and hard candy paint are bringing in younger buyers but we have to target both ends of the age spectrum and also keep folks riding longer," he says.
Ostermann believes the new Hard Candy paint option will appeal to Australian riders who like to personalise their bikes.
"I notice a lot of customization and personalizing to tastes going on here," he says.
"We have a desire to make customers understand the blank canvas they have bought.
"No two bikes are the same.
"Customisation is what differentiates us from other bike brands.
"That individuality is what draws customers to Harley so they form an emotional connection with the bike.
"Your bike is never quite finished. It's an ongoing project."