New Harley-Davidson boss Jochen Zeitz has bought about $US2 ($A2.8) million of company shares just weeks after announcing a 30% cut in coming models and three months after buying $2.1m ($A2.9) in shares.
It's a huge vote of confidence in his austere "Hardwire" strategy for the company which also includes cutting 700 jobs globally.
Shares
On Wednesday (12 August 2020), Jochen bought 71,450 Harley-Davidson shares at an average per-share price of $27.86.
In early May, he paid $US2.1 million for 97,850 Harley-Davidson shares at an average per-share price of $21.26.
These are the first purchases of company shares by a Harley-Davidson insider since 2017.
He now owns about almost 300,000 shares in a personal account.
In the past six months, Harley shares have dropped from 35.87c to 15.04 in April and then steadily rising to 27.96c.
Jochen was announced as CEO on 8 May 2020 after becoming interim CEO when former CEO Matt Levatich was sacked in February.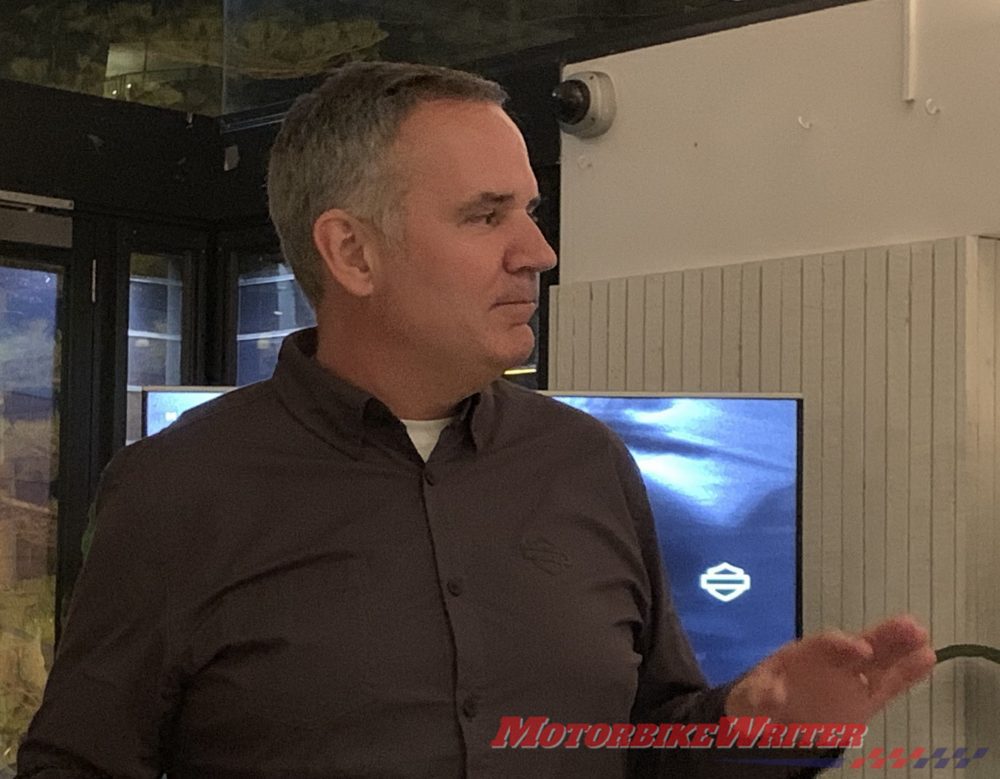 When he became interim CEO, Jochen implemented measures to ride out the pandemic recession including he and fellow board members forgoing salary/cash compensation.
The measures also include cutting back on all non-essential spending, temporary salary reductions, 30% reduction in executive leadership, 10-20% reduction for US salaried employees, no merit increases for 2020 and no new staff until further notice.
Jochen also announced his plan five-year strategy which he called "Rewire".
Last month he changed it to "Hardwire" with the following five main strategies:
Reorganisation of the company structure and a new marketing strategy toward freedom, led by Hollywood action star and Harley fan Jason Momoa;
Cuts in model lines and 2021 models delayed from September to early 2021 (click here to read more);
More emphasis on merchandise and bike accessories;
Pulling out of some international markets (click here to read more); and
Cutbacks on production to promote exclusivity and avoid discounting.