Harley-Davidson has announced its most diverse range of motorcycles yet, including an adventure bike (pictured above), streetfighters, electric bikes and bicycles, and small-capacity motorbikes.
It's part of a bold $US275 million investment plan to generate more than $1 billion in extra sales, particularly in India and China, and meet CEO Matt Levitch's promise last year of 100 new models in the next 10 years.
"We're going to be doubling down on existing products," Matt says. 
"We're going to invest in an all-new middleweight platform, which is a modular chassis and a very core engine technology to go in three dramatically different spaces: adventure touring, custom and street fighter."
Full details will be announced at the global dealer meeting on 22 August 2018 in the US, but it will also include updated traditional heavyweight touring bikes and cruisers with improved safety features (probably traction control, engine modes and cornering ABS), performance, connectivity and
infotainment.
Adventure Harley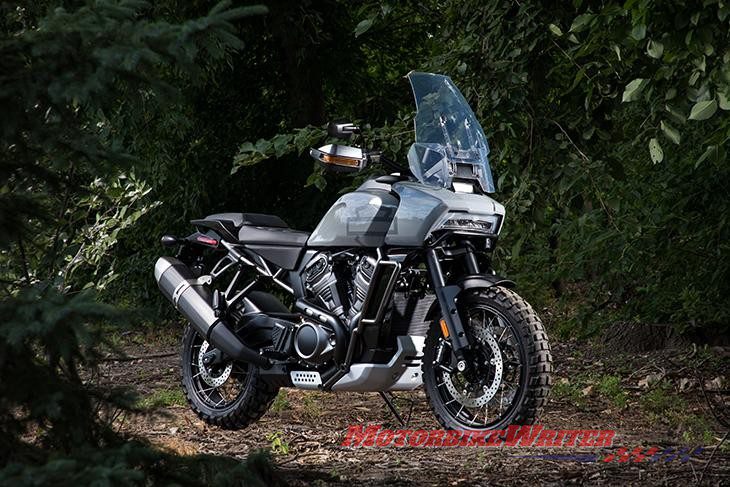 The liquid-cooled adventure bike is called the Pan America in 975cc and 1250cc versions due in 2020-21.
It will take on the maxi-adventure-bike market dominated by the BMW GS, Ducati Multistrada, KTM Adventure and Triumph Tigers.
Harley promises a "lot of advanced technology" but released no more details only images of the 1250 prototype which features a V-twin engine, upside-down forks, high pipe, tall windscreen, engine protection and tubeless knobby tyres on spoked wheels.
Although Harley has made dirt bikes before, their only other big-capacity adventure bike was the Buell Ulysses.
Customs and streetfighters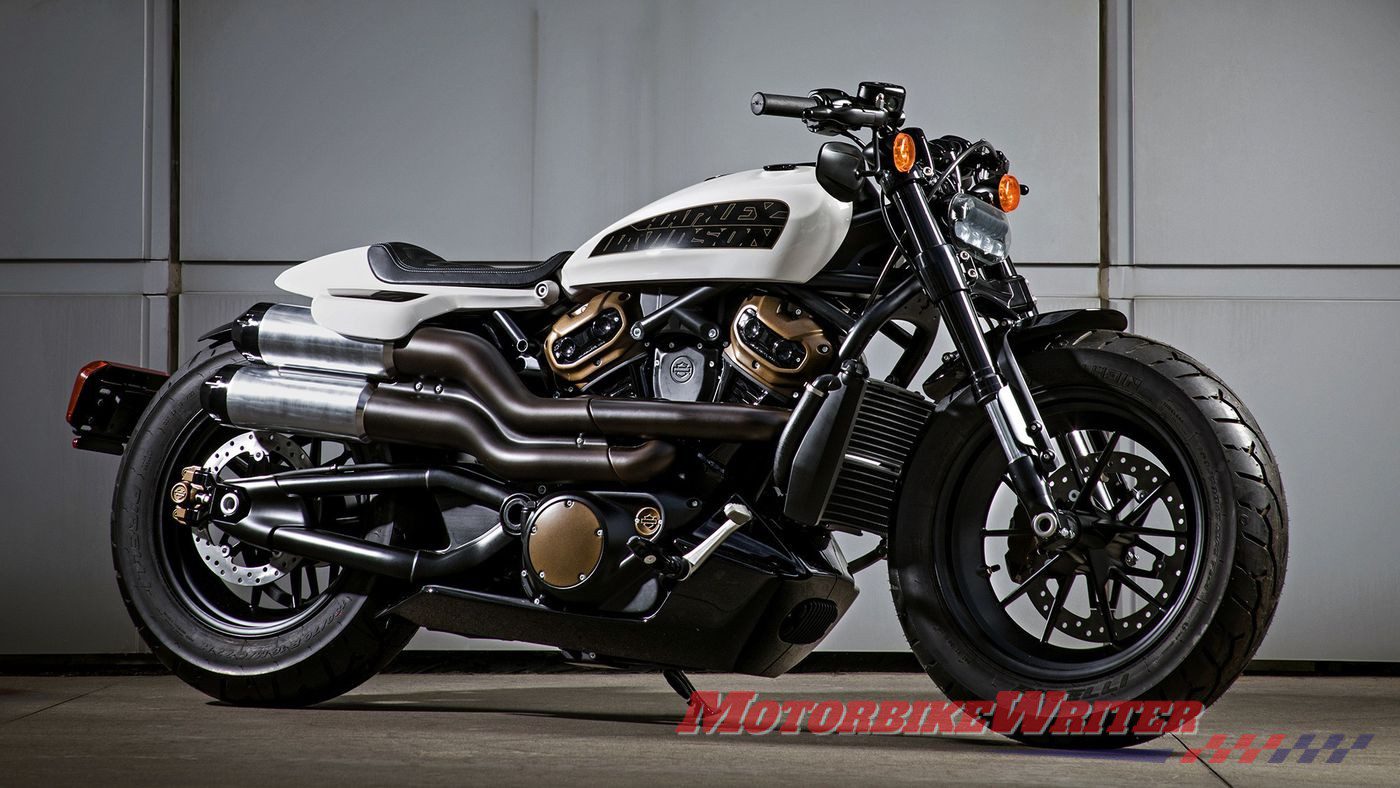 There will also be five custom in 2021-22 and nine streetfighters in 2020-22 with family names yet to be decided. The terms "custom" and "streetfighter" are only generic at the moment.
They are powered by new liquid-cooled 60-degree DOHC V-twins which will be produced in a range of sizes from 500cc to 1250cc. 
The custom range appear to be replacements for the axed V-Rod family and the streetfighters will tackle the Ducati Monster and Triumph Street Triple.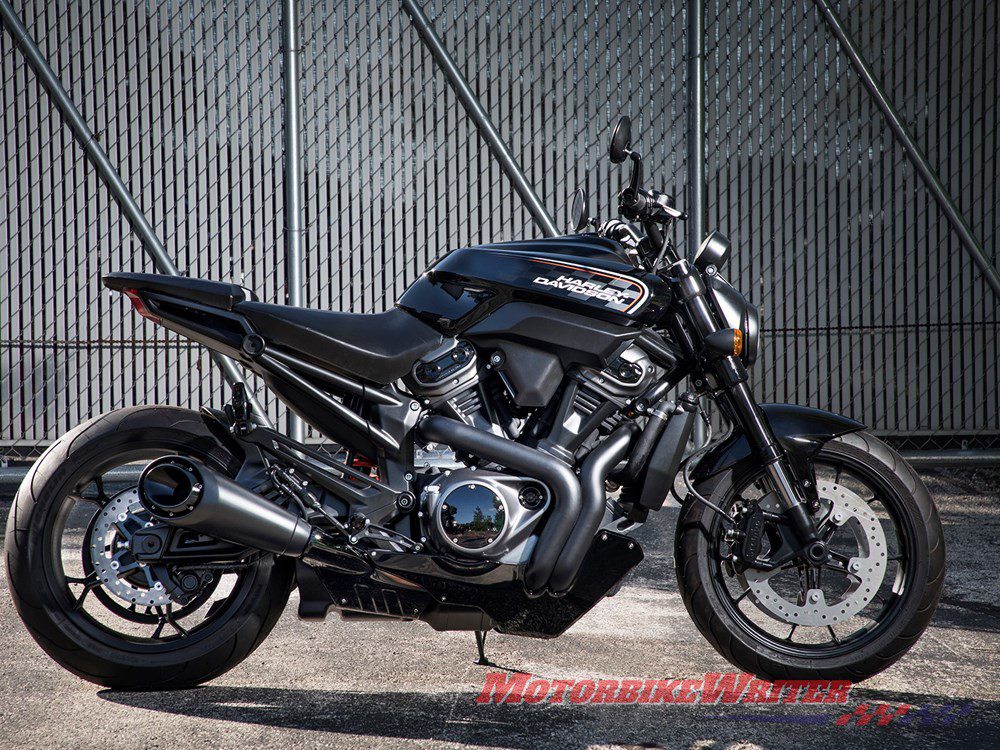 The midweight bikes will feature fully adjustable Showa suspension, Brembo monobloc brakes, Michelin tyres and a "proper electronics package" although they have not provided details.
We image it will include engine maps, cornering ABS, traction control and maybe even electronic suspension.
These bikes are expected to replace the Sportster range.
Electric Harleys
As announced earlier this year, Harley will next year sell an electric LiveWire sportsbike. Harley says battery range has increased and price has come down, but did not supply details.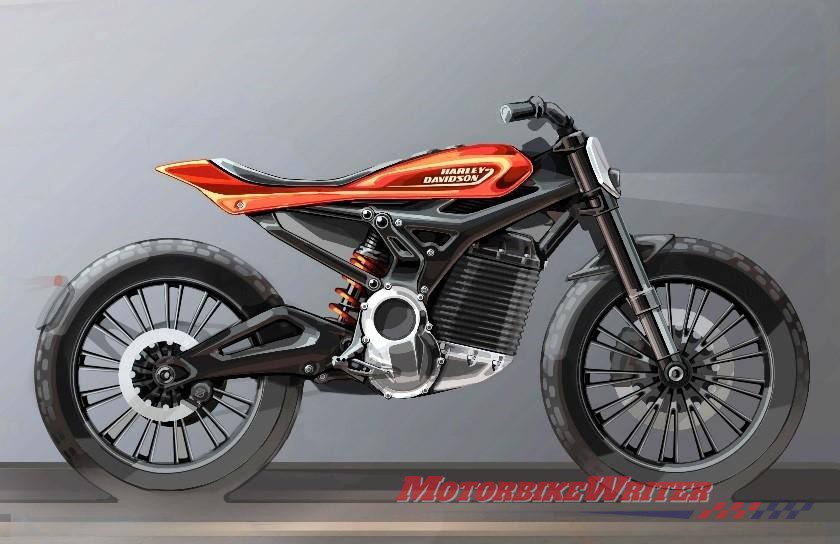 Company boss Matt Levatich also announced plans for two smaller electric bikes in 2021-22 and three lightweight urban bikes in 2021-22, including a pedal-less electric mountain bicycle, a utility scooter and an electric-assist bicycle.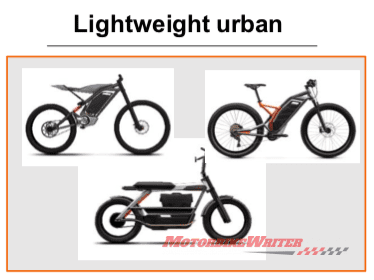 Mini Harleys
The company also plans to make 250cc-500cc motorcycles for Asia through an alliance with an as-yet undisclosed regional manufacturer.
"The bold actions we are announcing today leverage Harley-Davidson's vast capabilities and competitive firepower – our excellence in product development and manufacturing, the global appeal of the brand and of course, our great dealer network," Matt said.
Funding
The company will fund its new plans by cutting down on costs and reallocating previously planned investments.
Harley will also next month open a factory in Thailand to join its overseas production facilities in India and Brazil.
They also plan to substantially increase the number of dealers, particularly in India and China.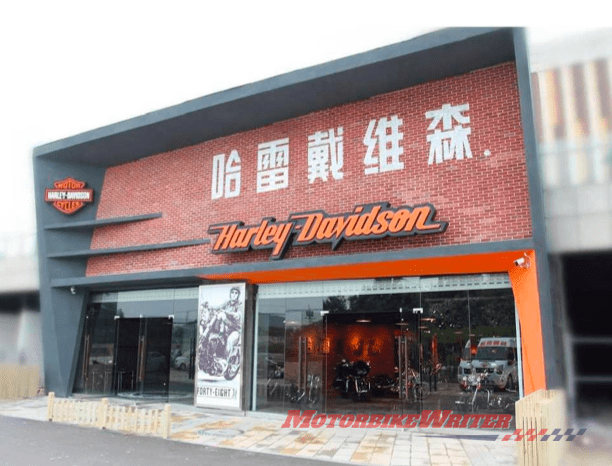 This follows last week's announcement that global sales in the second quarter were down 3.6% to 78,428 or -5.1% for the first half of the year.
US sales were down 6.4% (Q2) and 8.7% (half year) and slightly up internationally by 0.7% (Q2) to 31,938 and 0.5% for the first half.
Harley predicted their operating margin would drop to 9-10% this year due to the expected impact of higher European tariffs, compared with previous predictions of 10.5%.
Laster today we'll have more on what this all means for Aussie Harley fans.