Harley-Davidson is well on target for its 100 new models in the next decade with the launch of an 11th new model this year, the Softail Sport Glide.
It was unveiled tonight at ECMA motorcycle show in Milan.
The Sport Glide is the ninth new Softail after the company this year married the Dyna and Softail families together.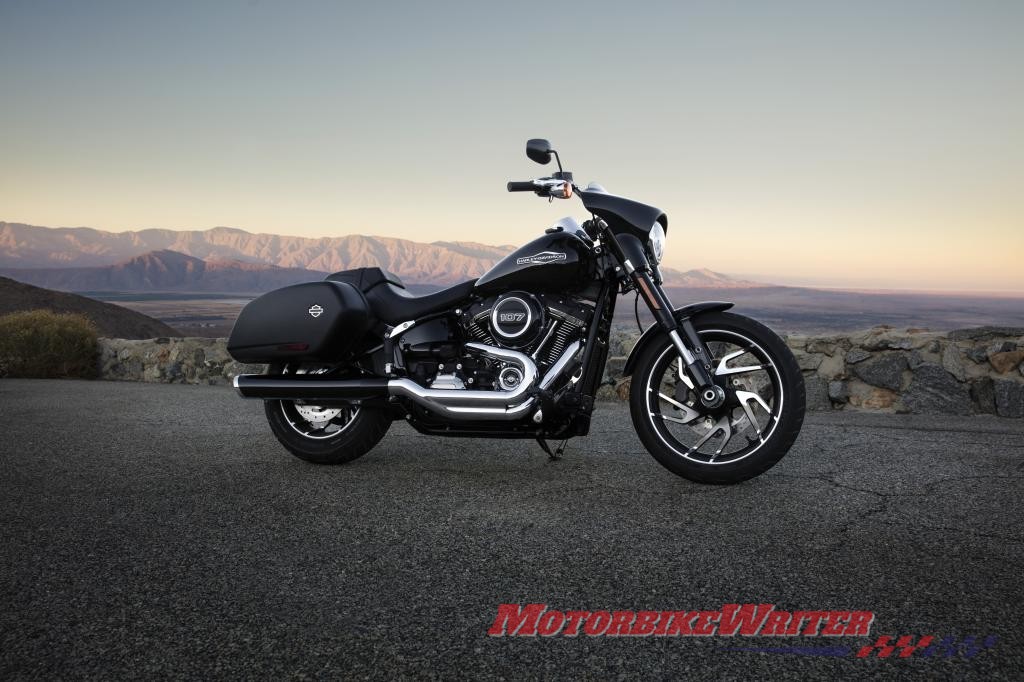 It's very much like the Dyna Switchback of a few years ago which was a small version of a Tourer with quick-release hard panniers and windscreen.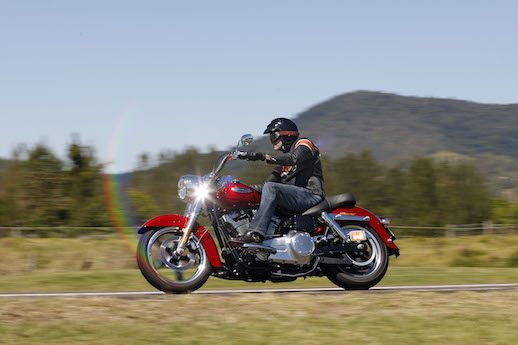 But rather than a windshield, the Sport Glide has a Street Glide batwing fairing which is also detachable. Harley calls it a quick-change artist that can cruise, commute or tour.
The new Sport Glide also gets the benefit of the new Softail family. That includes a stiffer and lighter frame, upgraded suspension, blacked-out Milwaukee Eight 107 engine and lighter overall weight.
We rode the eight new Softails in September and you can read our first impressions by clicking here.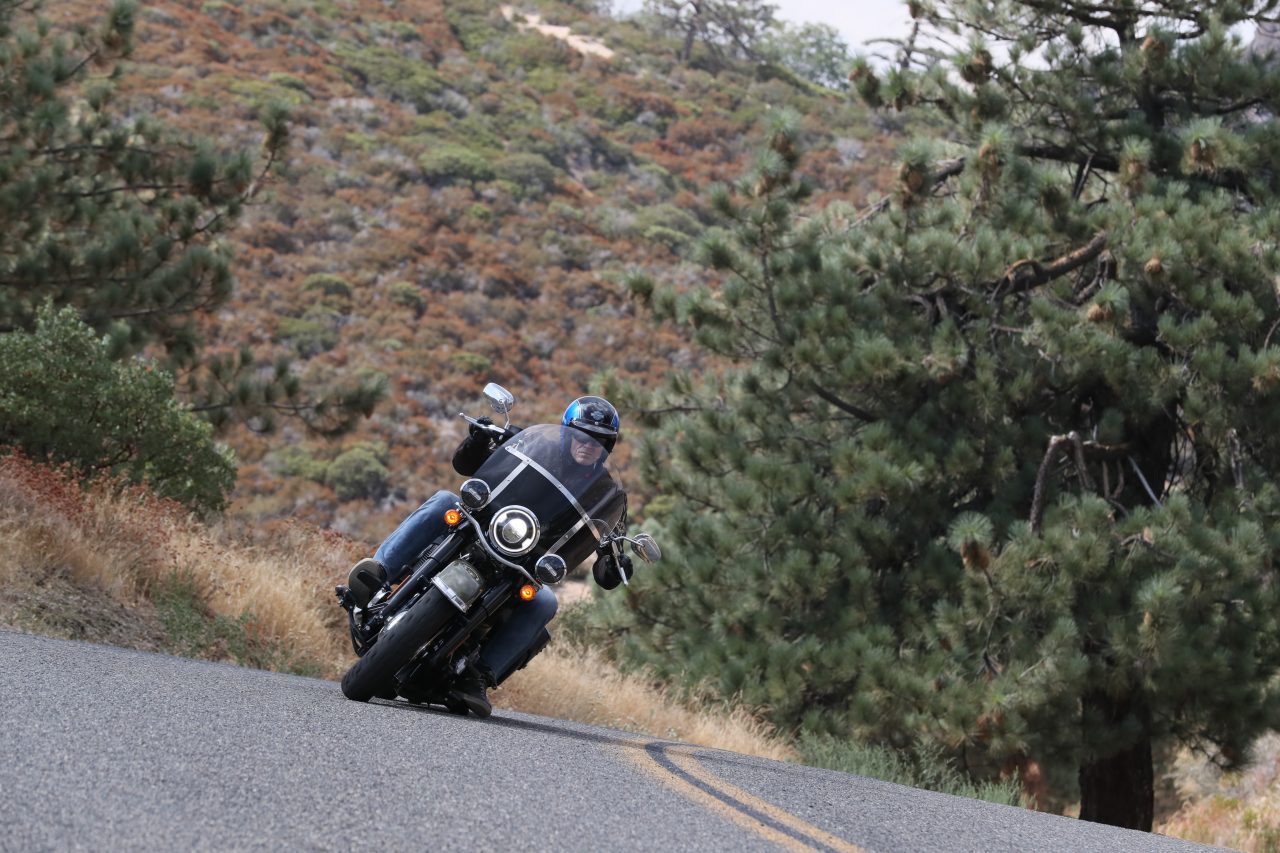 Harley-Davidson Australia says the Sport Glide arrives soon at $27,750 ($29,495 NZD) rideaway in Vivid Black, Twisted Cherry and Silver Fortune.
It comes with full LED lighting and electronic cruise control.
Harley-Davidson styling and design VP Brad Richards says the Sport Glide features their a directional wheel, the first of its style to come out of the Harley-Davidson factory on a non-CVO model.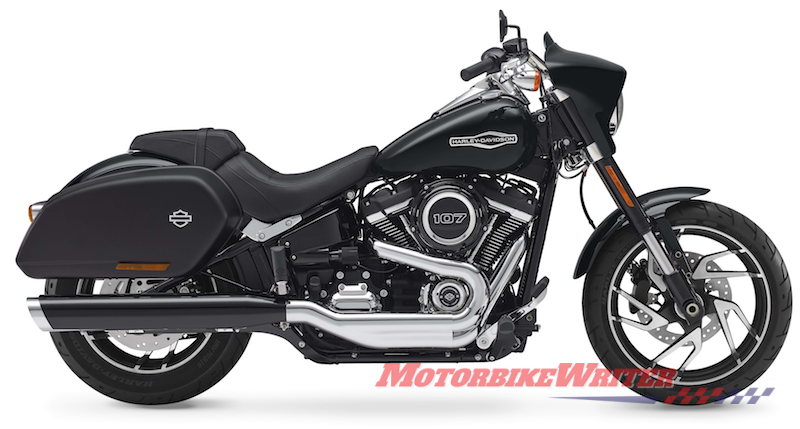 "The spokes sweep from the hub to the rim to create a sense of motion even when the Sport Glide is parked," he says.
"The look of motion is reinforced with the shape of the fairing and the panniers, and even the slash-cut exhaust tips."
Like the Street Glide, the Sport Glide's fairing is aerodynamically shaped to deflect wind from the rider's chest and provide a clean stream of air.
It's secured to the fork tubes with quick-release clamps.
It comes with a 1.5-inch-high windshield, but you can also get a taller 5.5-inch Light Smoke Windshield.
The new rigid and lockable clamshell panniers can be opened with one hand by a seated rider and the lid has a damping strut for smooth opening.
The bags can also be removed in seconds with an internal quick-release mechanism, leaving behind barely visible mounting points. Combined pannier capacity is 25.5 litres.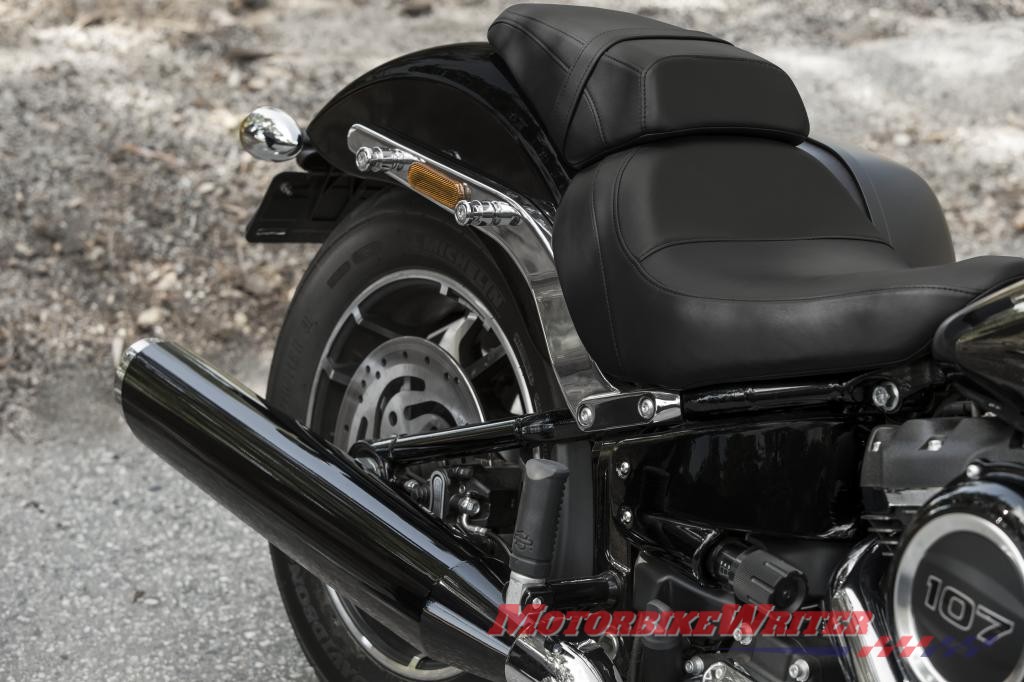 Additional luggage capacity can be added with an accessory sissy bar upright, luggage rack or Tour-Pak mounting rack.
They feature a new HoldFast detachable latch system designed specifically for the new Softail platform.
Sport Glide comes with a low 652.7mm and broad seat and forward-mounted foot controls.
It comes standard with Daymaker LED headlights surrounded by a ring of LED lights, a USB charging port, keyless ignition and the Harley-Davidson Smart Security System.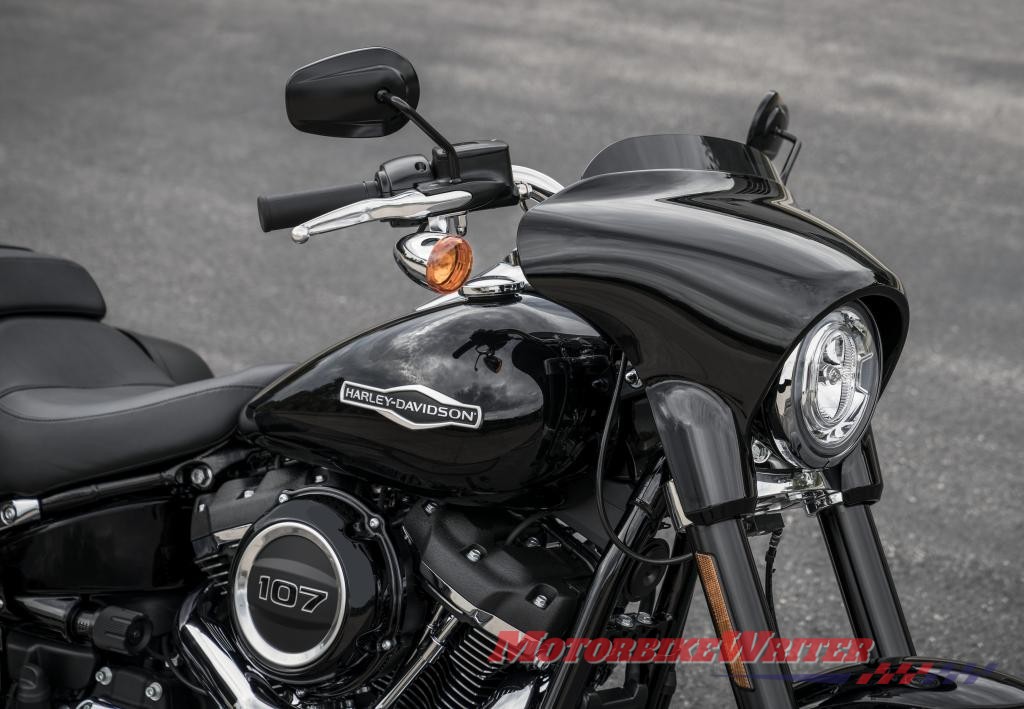 New 43mm inverted forks stiffen the front end and feature a single-cartridge damping system.
The Sport Glide also features the all-new Softail monoshock rear suspension with remote hydraulic spring preload adjustment. It can be adjusted for load and pillion via an exposed knob below the right-side cover.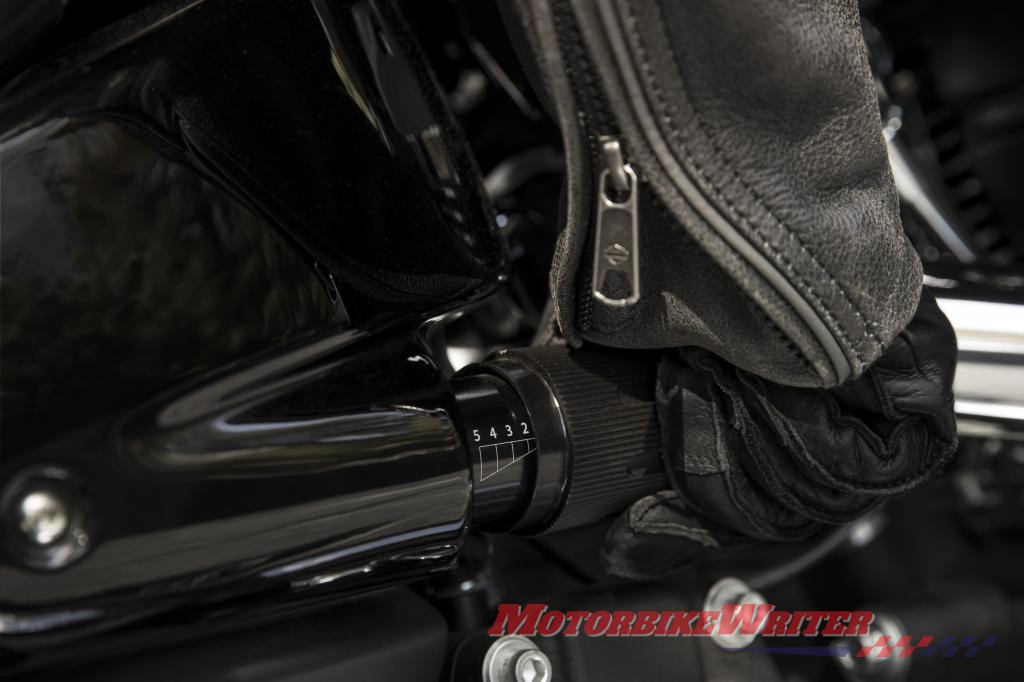 Like all Harley-Davidsons in the Australian market it comes standard with ABS.
The Sport Glide rolls on new Mantis cast-aluminium wheels, 18-inch front and 16-inch rear, shod with Michelin Scorcher 31 performance tyres.
Precision oil cooling around the hottest areas of the cylinder heads should keep the heat off the rider and passenger.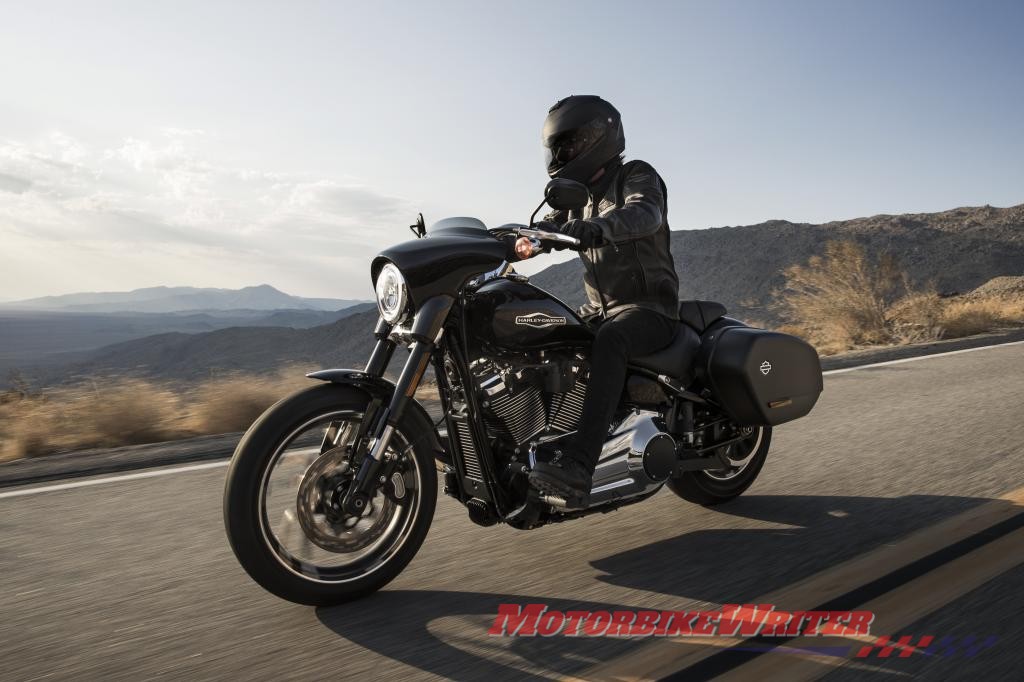 It has a 2-1 exhaust with sweeping rear header and black exhaust muffler for a sporty style and improved cornering clearance.
Electronic throttle control enables standard electronic cruise control.