A petition to relax motorcycle handlebar height rules is falling short and is in need of more signatures before its closing date on 4 October 2019.
Petition spokesman Jason Gilks, Gold Coast handlebar manufacturer Burleigh Bars Australia, says they have only 3000 signatures and need 10,000 for the issue to be debated in Parliament, otherwise it will be disregarded.
He says their original "Change" petition to relax motorcycle handlebar rules last year attracted nearly 15,000 signatures.
"So clearly it is an issue with riders as the rules do not consider rider comfort or lane filtering riders hitting car mirrors.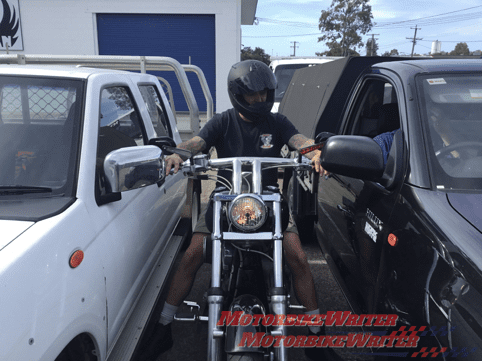 The Federal Government ignored the informal Change petition, so the organisers went to a lawyer to draft a formal Federal Parliament petition.
Bid for signatures
"We need last-ditch urgent effort to get more signatures," Jason says.
"People are not getting the news that this is a new petition. It's frustrating as we had 15,000 before.
"We need at least 10,000 to show we have support or the Government will just say go away.
"ADRs are hard to change from the outside.
"If we get the signatures they will have a debate it in Parliament. If we can't show signatures, they will drop it. Then we have to start all over again.
"People don't want to keep seeing this in their feed, but we can't give up.
"If it fails, we may have to set up a motorcycle industry company group and get every shop, dealer, manufacturer to put into a slush fund to donate to the LNP to gain a lobbyist as that seems to be the only way they work."
Lift restrictions
Burleigh Bars spokesman Zane Waldon says they would like to see no restrictions as in 31 states of the USA and 10 provinces and territories of Canada or even a shoulder height as in 10 USA states and British Columbia.
"Shoulder height would be ideal as it is based on the rider's height and makes far more sense to me," Zane says.
"But we are thinking it would be easier to get them to go back to the old rule (380mm above the attachment, not the seat) than to try and make a new rule."
He says the arbitrary handlebar height restrictions have created an excuse for police to conduct a witch-hunt to harass riders.
Click here for examples of the witch-hunt.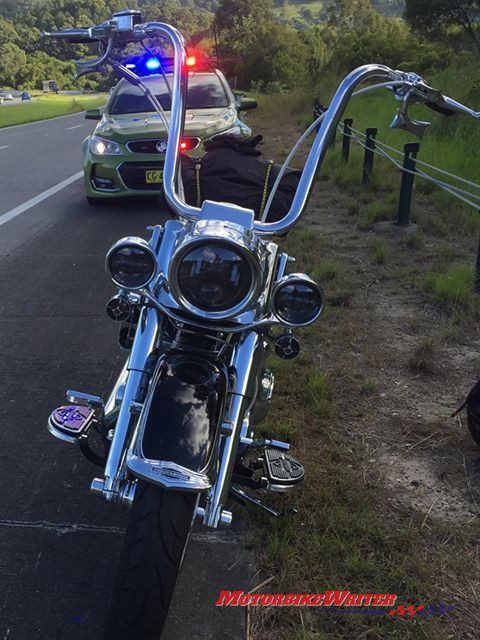 Federal plea
The new Federal Government petition (Number EN0950) asks the House to "consider changes to the national legislation and the ADR(57) to alleviate vexatious regulations regarding motorcycle handlebar heights".
"It is our submission that laws should be unified as they relate to vehicles manufactured pre and post 1988; specifically that the current compliance height of 380mm be measured from the point of attachment to the vehicle rather than the uppermost surface of the riders seat," the petition says.
"It is our belief that the reformation of these laws will lead to greater rider wellbeing, increased freedom of modification and the subsequent benefit to industry, reduced cost impost on motorcycle manufacturers and consumers without reducing safety."
The petition seeks amendments to the Motor Vehicles Standards Act, the National Code of Practice for Vehicle Construction and "aid in the amendment of the Australian Design Rules pertaining to motorcycle construction".
"Specifically to effect laws requiring all mopeds, motorcycles and motor trikes, regardless of manufacture date, to comply with a handlebar height of 380mm measured from the point of attachment to the vehicle, as per the current legislation pertaining to vehicles manufactured prior to June 30, 1988."