As of three days ago, H-D1™ Marketplace is open for private parties to sell their beloved hogs – and the perk apparently includes Rider-to-Rider financing.
Mid-2021 marked the season that Harley first debuted their online motorcycle sourcing/selling platform, designed for use in Harley-Dadvison dealerships across the world. Fast-forward to August of that same year, and the site had become america's largest online listing program for pre-owned Harley bikes… no small feat in and of itself. 
Of course, Harley doesn't want to keep such a treasure to herself; in true fashion, the company is giving back to her dedicated riders by offering everybody more access, more options… more everything – and it's all in the spirit of getting H-D's baggers, bobbers, trikes, tourers, Sportsters, Nightsters and more on our good roads.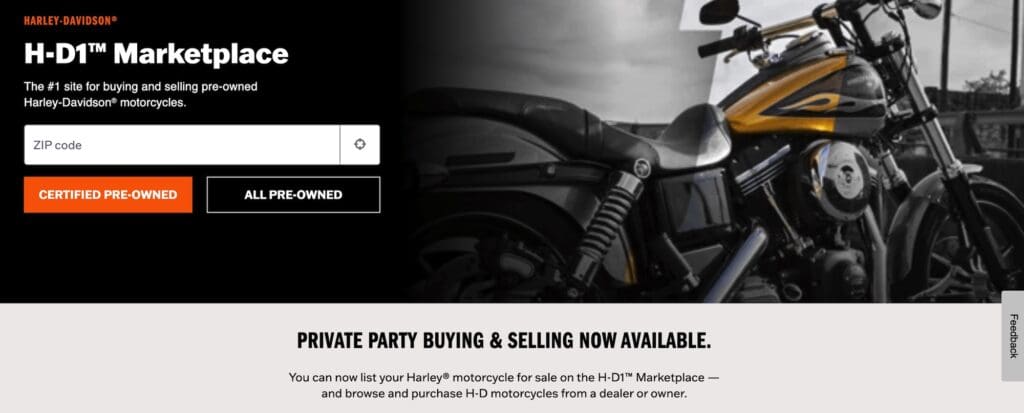 "To begin, the website will ask if you have access to your bike's title, as well as for your basic contact information," supplants RideApart. 
"The site explicitly states that only your city, state, and name will appear in the listing, which is good to know if you're concerned about not suddenly having random people show up at all times of day, wanting to take a look at the bike you've listed for sale."
Will you be using Harley-Davidson's H-D1™ Marketplace?
Let us know in the comments below, subscribe for updates, and as always – stay safe on the twisties. 
*Media sourced from
Harley-Davidson*