In a grim reminder of the dangers of group riding, America's Fathers Day marks one year since young truck driver Volodymyr Zhukovskyy mowed down 10 motorcycles, killing seven people in a New Hampshire highway crash.
Riders should remember on this sad occasion that we are vulnerable road users and the result of a crash when riding in a group can be tragic.
In Australia, one rider was killed and four injured last October when a 52-year-old man driving a Kia Rio ploughed head-on into a group of riders in Kyogle, northern NSW.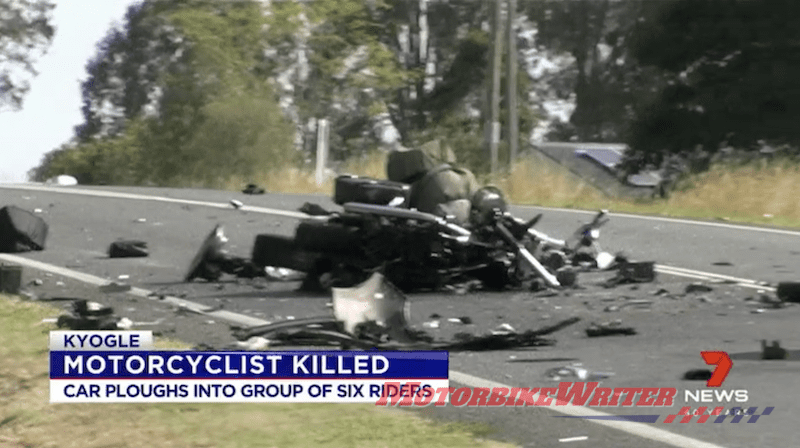 In both cases, the riders were part of a motorcycle club: the Marine Jarheads Motorcycle Club and Sons Of The Southern Cross Social Motorcycle Club.
Riding in a tightknit group, even in staggered formation, presents a big target for vehicles that stray on to the wrong side of the road.
It is safer to string out in a long line, leaving plenty of room between riders.
Multi-bike crash updates
In the case of Zhukovskyy, his defence lawyers have filed motions to block evidence including a crash he was involved in just weeks before the motorcycle massacre as well as statements from three witnesses who claim to have seen him driving erratically on the day.
Lawyers also claimed lead rider of the Marine Jarheads Motorcycle Club was over the centre line and had a blood alcohol concentration of 0.135.
US Supreme Court Judge Peter H. Bornstein has rejected bail for the 24-year-old whose record shows he had a "pattern of illicit drug and alcohol use".
Zhukovskyy was arrested near his home in West Springfield, Massachusetts, three days after the carnage on a fugitive-from-justice charge.
He has also been charged with seven counts of manslaughter, seven counts of negligent homicide-DUI, seven counts of negligent homicide, one count of aggravated driving while intoxicated and one count of reckless conduct.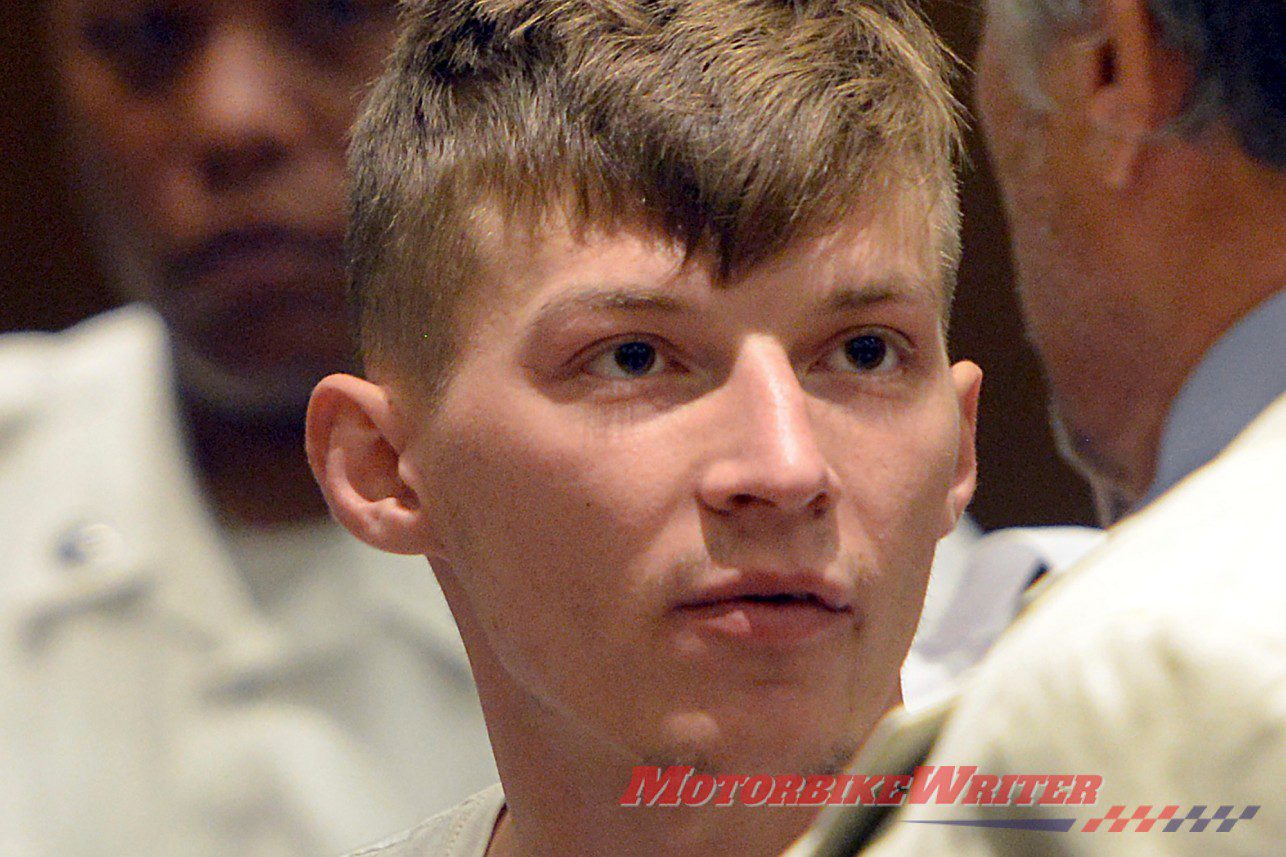 Depending on verdicts, he faces more than 100 years' jail time. New Hampshire is now considering increasing jail time for any driver who kills another after previous drunk driving convictions.
Zhukovskyy has two prior drink-driving convictions yet still held a Massachusetts commercial driver's license. 
The state is also planning to allow the Director of Motor Vehicles to suspend or revoke an out-of-state truckers' right to drive in a direct response to the multi-fatal.
Kyogle crash
In the Kyogle incident, a 52-year-old driver from Warwick was arrested in March, almost six months after the crash.
He was charged with dangerous driving occasioning death, three counts of dangerous driving occasioning grievous bodily harm, negligent driving occasioning death, negligent driving occasioning grievous bodily harm, and driver not keep left of centre dividing line.
His licence has been suspended and he was set to face Kyogle Local Court on 10 June 2020, but that has now been moved to 29 July in Lismore Local Court.