The UK government may investigate almost £8m in funding and loans to Norton Motorcycles which has now gone into administration following £300,000 in unpaid taxes and claims of pension fund frauds.
Public accounts committee chair Meg Hillier is calling for an official inquiry and accuses government officials of "blindly pouring" millions of pounds of taxpayers' money into the failed company.
Funding
Government loans and funding include:
In 2012, the UK government backed a £625,000 loan by Santander;

In 2015, the UK government granted £4m in funding with £1.8m to Norton and £968,123 to the British Motorcycle Manufacturing Academy, a charitable business controlled by CEO Stuart Garner;

In 2016, a further £1.2m funding was given to Norton by Innovate UK, a public body funded by the UK government; and

In November 2019, Norton launched a crowd funding campaign which it dropped when the Midlands Engine Investment Fund, part of the British Business Bank, provided the company with a £1.5m "growth loan".
However, the loan was never granted as in January 2020, global accounting firm BDO UK was appointed administrators.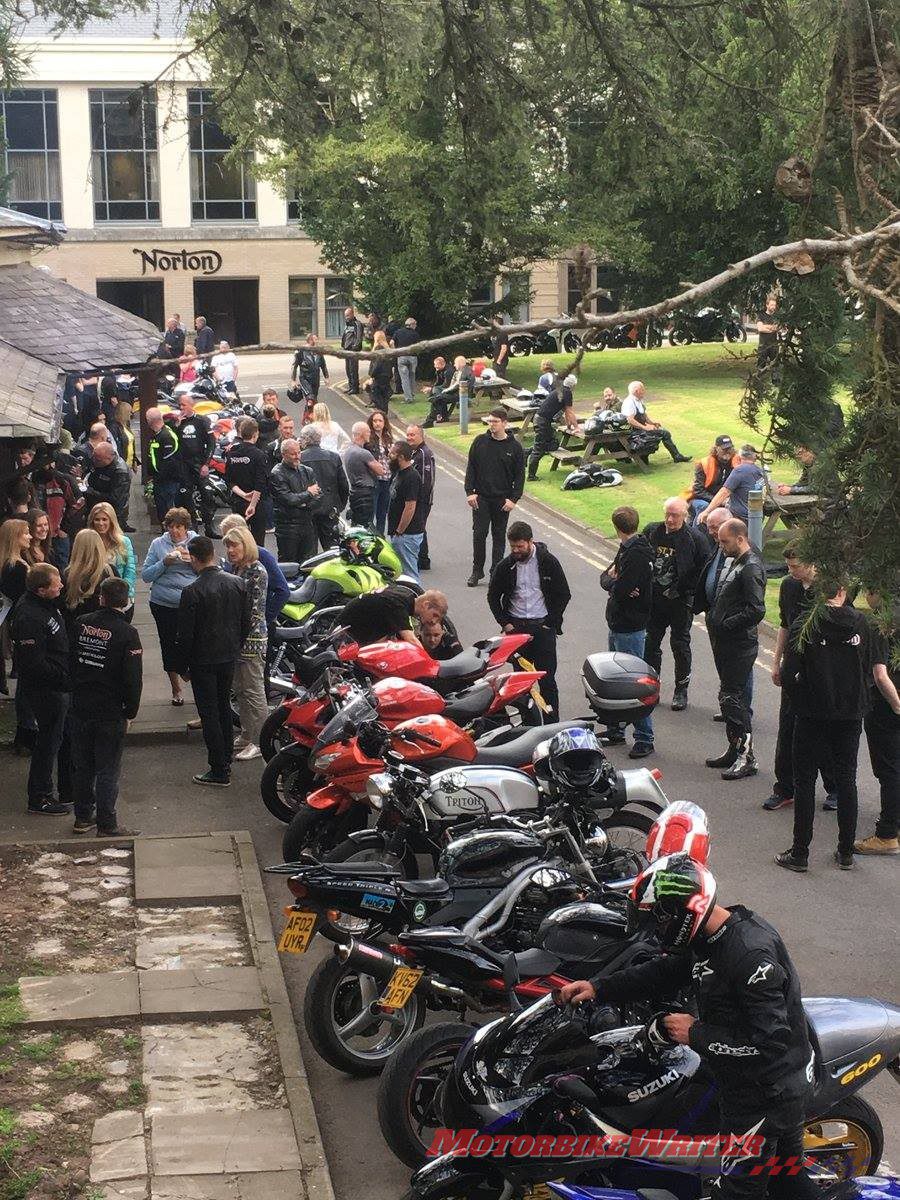 Allegations
The 122-year-old British company was on its knees when Garner bought it in 2008.
And that's when Norton's problems seem to have started.
In 2008, a £1m loan came from the proceeds of a tax fraud over which two longstanding Norton associates were convicted in 2013.
Other problems encountered by Norton include:
Customers who paid a deposit but never received a bike have taken legal action;

Claims that warranties have not been honoured;

A high turnover of staff;

Failure to pay parts suppliers resulting in a lack of spares and poor quality control;

A threat to strike the company off the Register of Companies over a late-filing notice; and

Isle of Man

TT racing legend and 23-time race winner John McGuinness claims he could not contact Garner about his contract to race this year (He's now gone to Kawasaki).

TT legend John McGuinness and Norton boss Stuart Garner
The biggest alleged fraud involves 228 pensioners investing £14m in five-year pension funds (Commando 2012 Pension Scheme, the Dominator 2012 Pension Scheme, and the Donington MC Pension Scheme) in 2012 and 2013.
The funds were invested primarily in Norton Motorcycles.  
Trustee of all funds and sole director of their provider was Manocrest Ltd, owned by Garner.
The pensioners also claim they were promised a zero tax bill and lump-sum payment, but they were lumped a hefty tax bill and no lump sum after the lock-in period had expired.
Garner was expected to appear before the pensions ombudsman on 13 February 2020, but did not show.
Customer out of pocket
One of the customers out of pocket is Steve Gadd who paid a £1800 deposit for a Norton Breitling Special Edition in June last year.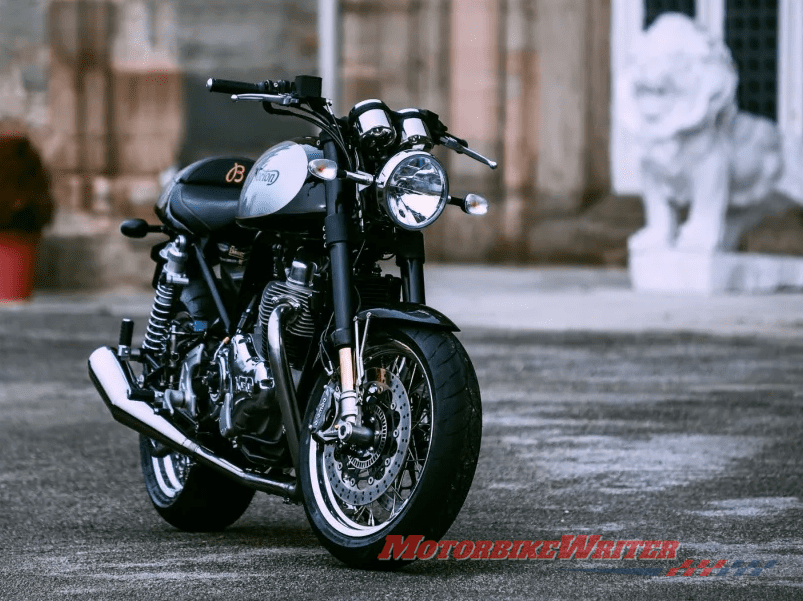 "Two weeks later a phone call from Ray Wilson said if we paid the balance, about £17,000 we could have the bike in three to 10 days," he says.
"We still haven't received it despite ringing them twice a week and repeated assurances that it was on the build list.
"Late November we realised something was wrong so we contacted the police suspecting that they had obtained our money by deception the police referred it to the fraud department and as far as we know the file is still open.
"We have contacted the consumer protection agency who are guiding us through the claims procedures.
"We had also paid a £500 deposit against an Atlas Ranger."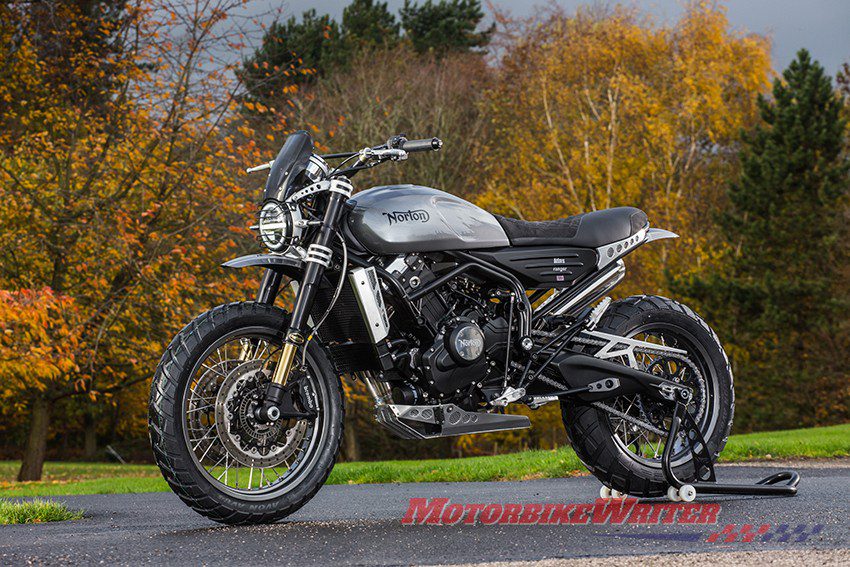 Government support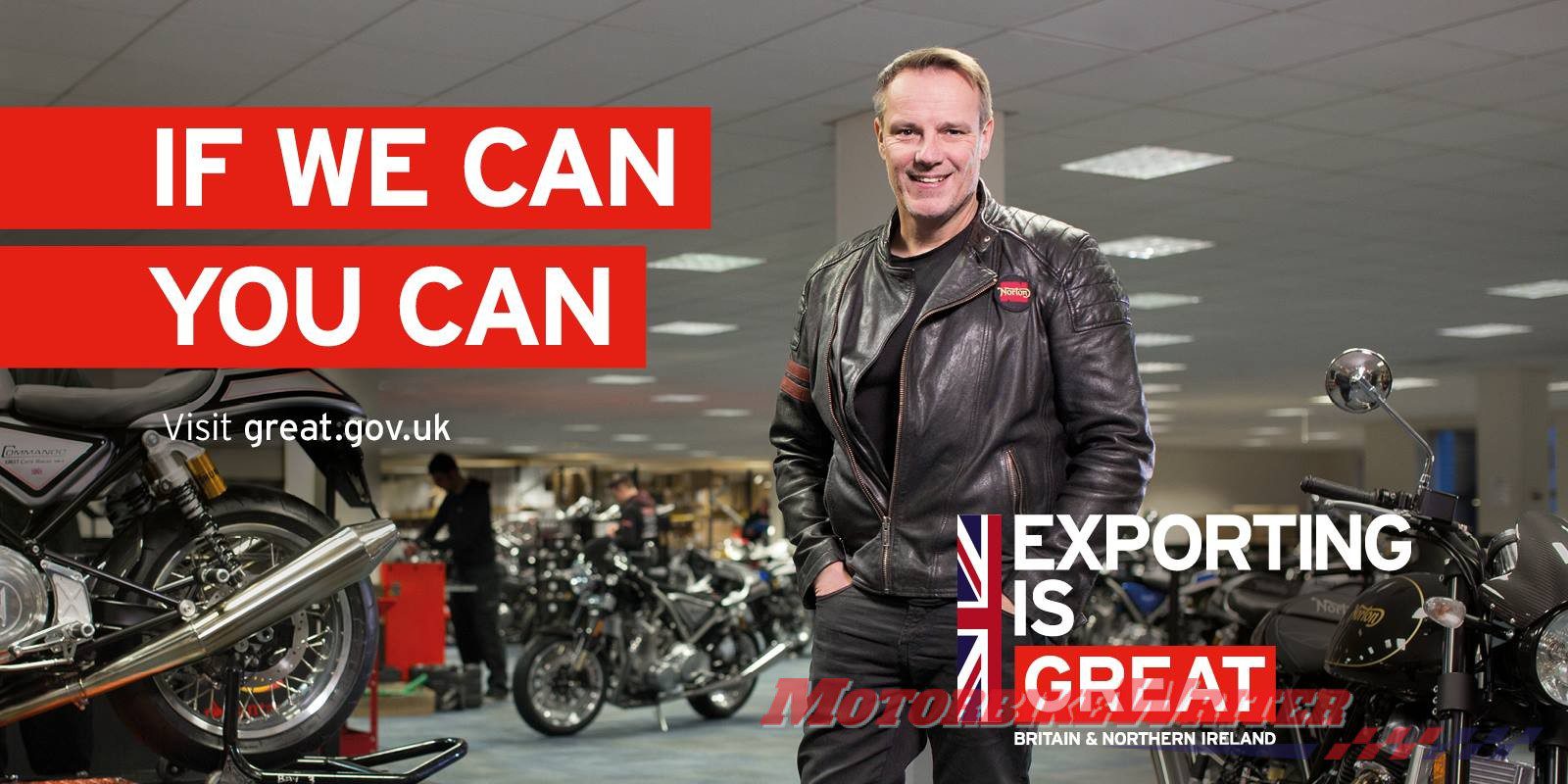 It seems Norton was viewed by the government as one of the last bastions of British manufacturing and engineering. Garner was even a poster boy for British exports.
Several government ministers readily endorsed the company and posed in media photo opportunities with Garner, including former PM Theresa May.
"Government has got to step up and be better in its due diligence of the companies that it gives money to," Hillier told the Guardian.
"A little bit of digging would have uncovered some of the problems that were going on at Norton … (the government) seemed to go on blindly pouring money into an 'iconic British business name', seemingly not having picked up that there were problems with this business.
"It reads a bit here of Whitehall not doing its due diligence and, perhaps, not challenging ministers enough when they said this is a good company."
Administration
BDO is looking for buyers to bail out the company and has prepared a list of assets that include an £800,000 car collection with six Aston Martins, three Range Rovers and an F Type Jaguar.
It also shows that Garner personally owes the firm £160,000 while a £324,002 loan given by Norton to one of Garner's other companies was "deemed irrecoverable" and written off.
These seem to point to the excesses that critics have accused Garner of, including lavish media parties and events, as well as the failed Isle of Man TT race attempts with their V4 RR.
He also lived a lavish home life at Donington Castle a this Derbyshire Life article and photos show.
Many customers who had paid deposits or full purchase price for the road-going version are yet to see the bike or recoup their money.
Aussie importer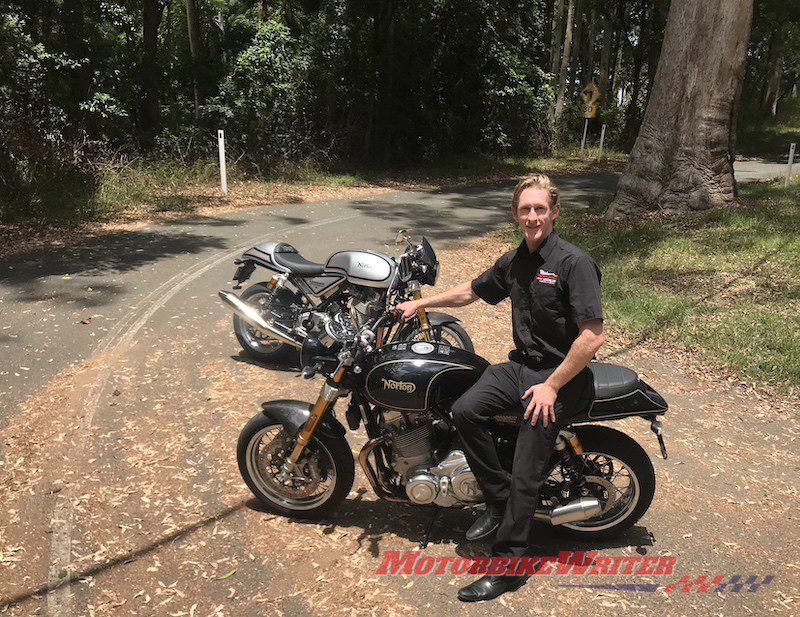 In 2018, Brisbane Motorcycles took over importing Norton from NF Importers who also distribute Ducati.
Brisbane Motorcycles managing director James Mutton assures Australian and New Zealand customers who placed deposits for new models with their local dealer would receive a full refund.
"However we are not sure what is in line for those that placed orders prior to our distribution with the factory directly," he says.
"We will obviously do our best to put those customers in touch with the correct people in the UK.
"In regards to existing Norton owners, we still have good stock of servicing parts, and will still be operating to ensure our customers are looked after.
"Ultimately we hope a larger brand with more experience will come in and continue the brand however this is purely speculation and we have had no official correspondence."
Former Norton retailer Matt Jones of now-defunct Rocker Classic Motorcycles says he believes many other small businesses will also "go the way Rocker did".
"Norton was a poisoned chalice and a lesson in business that I am still paying for today, both financially and mentally. Just horrendous," he says.