You don't need to put a GoPro or action camera on your bike or your helmet (and risk a fine) to follow the action.
Now, with StabCam, you can set up your camera on a stand and have it automatically follow you, so long as you have a smartphone on you as you ride past.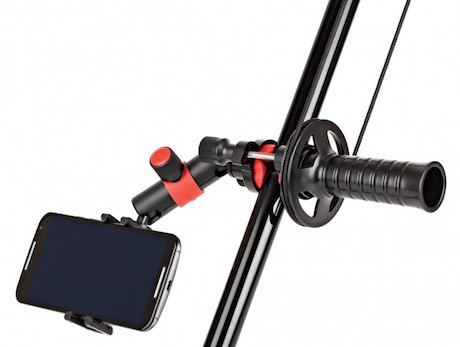 StabCam is a motorised action camera stabilising rig that will automatically track a moving subject. It can be attached to a stand, fence post or just held in your hand.
There are already drones and drone cameras on the market with similar tracking features.
However, this one has a Follow Me mode that locks on to a smartphone's GPS and accelerometer data to gauge their whereabouts.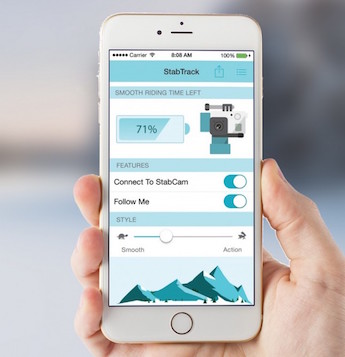 That means it will pan and tilt the camera to keep the focus on the action – you and your motorcycle!
It is powered by a removable battery that's reportedly good for about two hours of pitch, yaw and roll-compensating action.
The 3-axis StabCam also steadies the action, so you can mount it on your helmet, body or bike for steady shots without any vibration or jerkiness.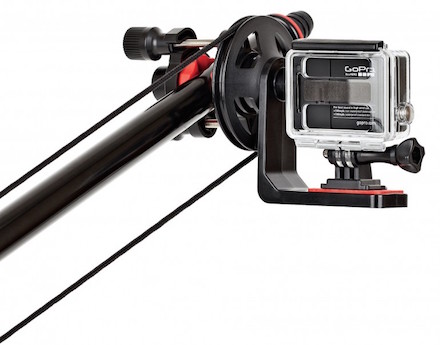 It fits all models of GoPro Hero and we believe it can be adapted to mount other action cameras.
StabCam is planning to launch a Kickstarter campaign to fund the manufacture of the product and, if it's successful, early pledgers can secure one for US$179 ($A232), instead of the planned retail price of $279 ($A360).