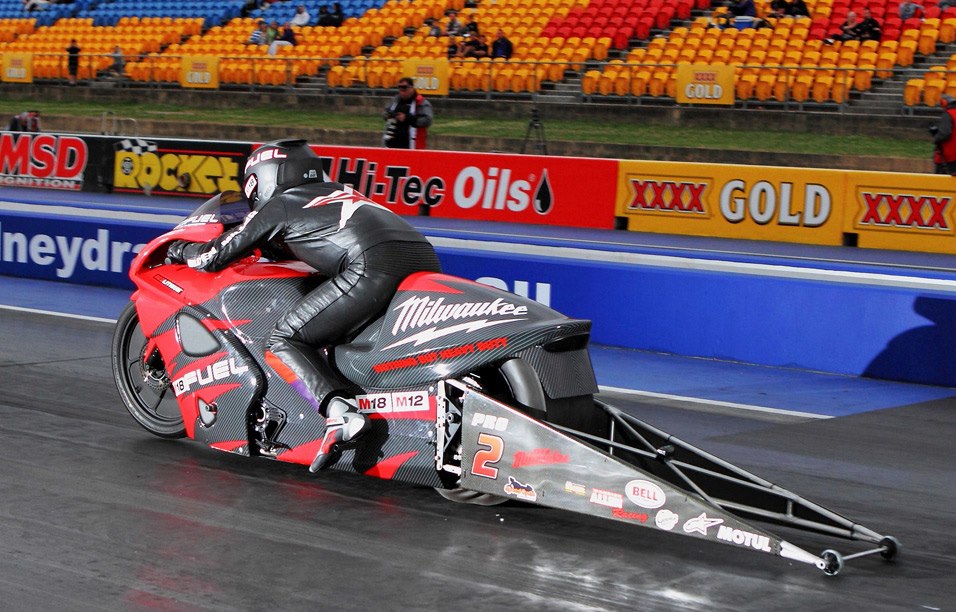 If life is a drag, try motorcycle drag racing.
The Australian Dragbike School has now been accredited by ANDRA to license motorcycle racers at all levels up to and including Group One.
"This is a great vote of confidence from ANDRA for the Australian Dragbike School," says school spokesman and legendary Pro Stock champion Maurice Allen who also runs the Team Milwaukee Pro Stock Motorcycle Drag Race Team. "It allows us to work with racers from all levels and help them to progress through the various licencing stages."
The Australian Dragbike School has already obtained commitments from most Australian dragstrips and will be drawing on local knowledge when conducting classes in various states.
An information night will be held at Sydney Dragway in September to launch the new school with a free barbecue to follow. Exact date to be confirmed. Bookings are required and may be made by email or phone.
Further information and updates including course vacancies may be obtained by phoning 1300 773 292.