Updated February, 2018
There are two main reasons that riders choose to wear a base layer when riding and both are related to the climate in which they will be riding. The most popular reason for a base layer is to fend off colder temperatures. This is a sign of a truly dedicated rider, as the casual rider simply puts their bike in storage when the weather is not cooperating.
But for those who truly "live to ride" cold weather is not so much a deterrent as it is a nuisance. A good base layer provides a thermal property which will help to trap your body heat and keep you warm during your ride. Some base layer gear is also designed to block the wind which is also a great help in maintaining your body temperature.
The other occasion for a base layer is at the opposite end of the temperature spectrum. This is the gear that is designed to wick moisture away from your body and allow your internal cooling system to function more efficiently. This feature also helps with rider comfort as you are not dripping wet and feel like you are sitting in a puddle.
Again, it's the dedicated rider who is interested in this gear, as the casual riders are not out when the temps crack the 100-degree mark. An additional benefit of warm weather base gear is when it's time to peel off your jacket and pants. The wicking capability helps to keep your skin dry and allows for a much easier removal of other gear. You might also notice that heat base layer gear will reduce the likelihood of heat rash or abrasions due to wet clothing rubbing your skin as you move.
Be sure to check back regularly with us here at wBW to read about our latest hands-on reviews of base layers and other great products for riders.
Recommendations
Our Top Picks
Best Overall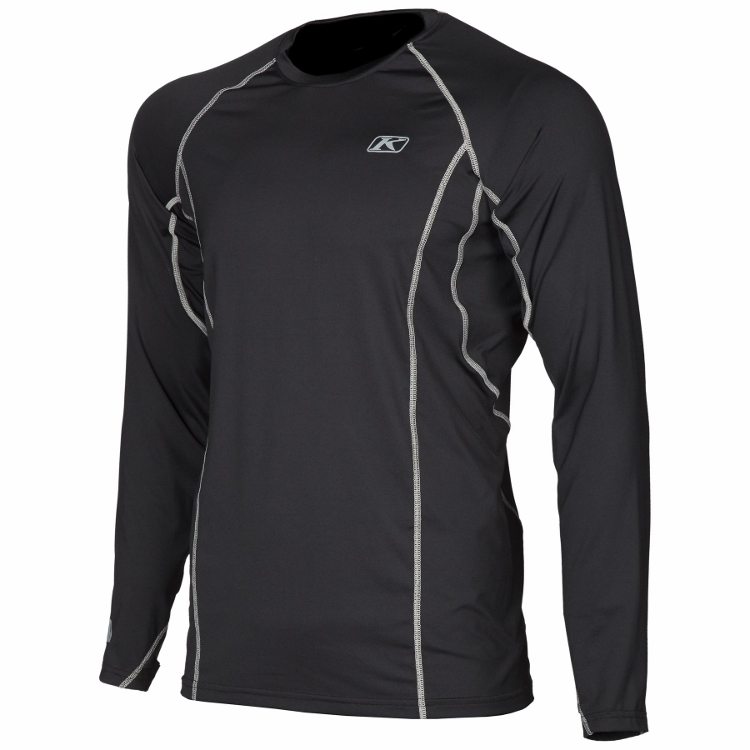 Best Value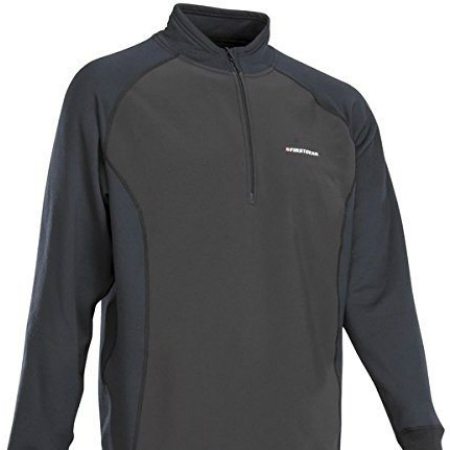 Fully Loaded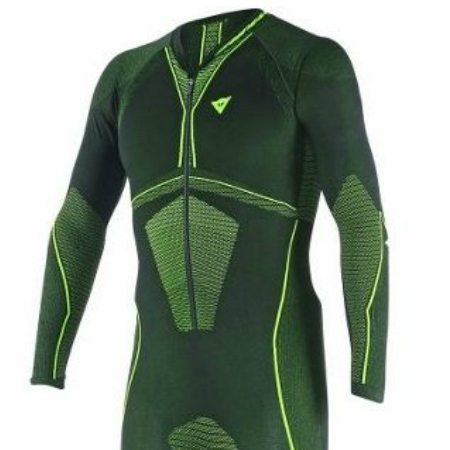 Other great options: Cortech Journey Thermal, Cortech Quick Dry Air Suit, Alpinestars Ride Tech Winter
Base Layer Buyers Guide
Nothing can suck the joy out of a ride like being uncomfortable. And in some cases, such as in extreme cold or heat, discomfort can actually distract and impair a riders ability to perform safety. The issues faced when riding in a cold climate are pretty obvious. A riders hands and feet can become numb making it impossible to efficiently and safely operate the bike.
In extreme cases, the cold can also cause lack of concentration and cognitive issues as the body naturally forces more blood flow to the extremities and organs, which means less blood flow to the brain, in an effort to keep them warm and functioning.
In most cases, discomfort becomes a factor before any other life-threatening factors or cognitive impairment and the rider seeks shelter. But an equally serious problem can be riding in hot weather. And this is not as likely to force a rider to seek shelter so the result can be more catastrophic.
Dehydration in excess of just 2% body mass is known to inhibit short-term memory, attention, concentration, coordination and motor function speed. All of which are critical to safely operating a motorcycle.
In an effort to eliminate these potentially serious events more riders are relying on base layers to help keep their body at an optimal temperature when riding. Not only does this greatly increase rider enjoyment but it can also be the key to avoiding some potentially deadly situations. Our guide covers some of the more popular base layers for addressing both the heat and the cold.
The Winners
In Detail
Best Overall


Klim Aggressor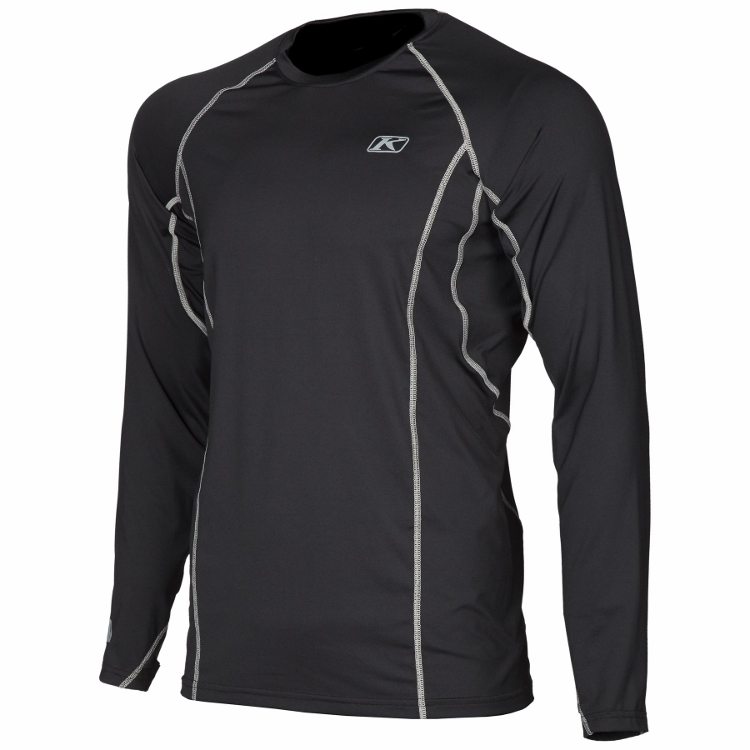 The Klim Aggressor base layer series offers both shirts and pants of different thermal levels to meet a variety of different environments.
Though the descriptions are less than scientific, Klim defines 1.0 as good for chilly weather, 2.0 for cold weather and the 3.0 for frigid conditions. So riders can select their favorite layer based on their ability to tolerate cold and their desired level of comfort.
The basic construction of all of the base layer items is the same and offers a gridded material that is designed to trap body heat.
The material is also low-profile to reduce bulk and allow for full range of motion.
The combination of polyester and spandex provide a custom fit and feel smooth to the skin.
Additional points of interest include the anti-microbial benefits, moisture wicking, high breathability, and capability to dry quickly.
All of these features are important in cold climates as the fabric which does not pull moisture away from the skin will feel damp and cold very quickly.
The cost of each piece of the Aggressor base layer gear ranges from about $50 – $80 which is right in line with most other types of base layer gear. It is also a bonus that riders can purchase different thermal levels for the pants and shirt depending on their personal needs and comfort.
For these great features, we are selecting the Klim Aggressor as the Best Overall Base Layer.
Buy Klim Aggressor
Check Prices on RevZilla
Check Prices on Amazon
---
Best Value


Firstgear Winter Base Layer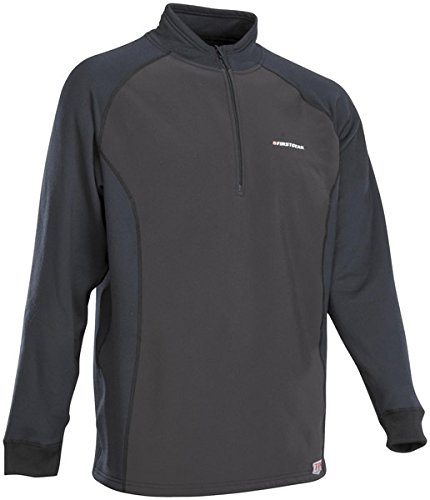 The Firstgear Winter Base Layer offers both pants and shirts, which have a ¼ zip front, but there is only a single thermal level for this gear. An added benefit from Firstgear is that the outer shell is nylon and provides greater wind and water resistance than brands made with polyester.
The 7% spandex inner lining provides a snug fit for warmth and eliminates rubbing or chaffing. This base layer is also designed to be very breathable and to wick moisture away from the skin.
The Firstgear Winter Base Layer gear does not provide my options or choices for riders but the price is definitely more reasonable than some other choices. At just $69.95 per piece, we are selecting the Firstgear Winter Base layer as the Best Value.
Buy Firstgear Winter Base Layer
Check Prices on RevZilla
Check Prices on Amazon
---
Fully Loaded


Dainese D-Core Base Layer Suit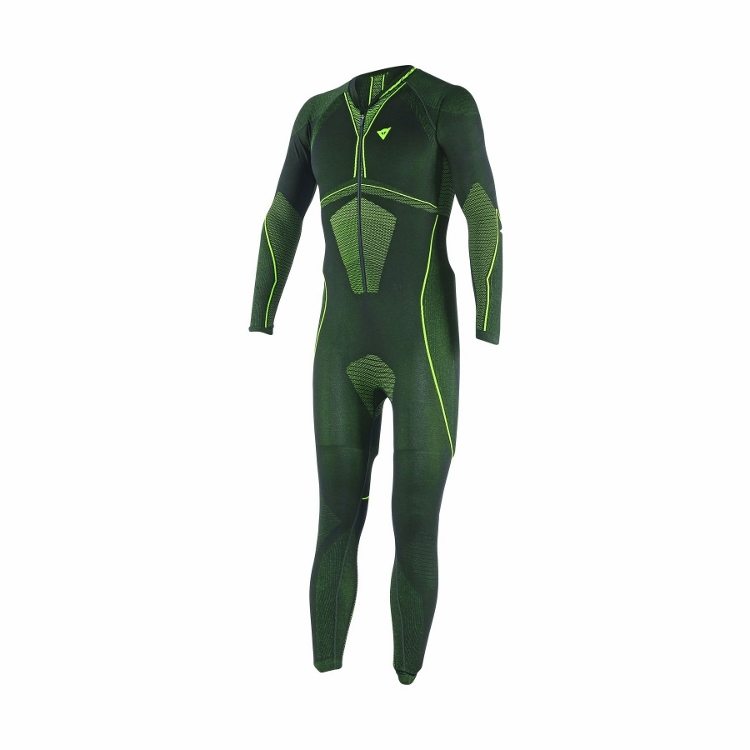 The Dainese D-Core base layer suit provides a lot of benefits at a very reasonable price. In most cases, the Dainese products are superior to other brands but the cost is also a lot more than other options. In this case, the D-Core suit is actually very reasonably priced as compared to other drysuits.
The D-Core is made of environmentally friendly Dryarn, Polyamide, and Elastane which are all 100% recyclable.
The seamless design provides maximum comfort and the Air Grid and active moisture management help to keep you cool and dry.
The suit is also treated to provide a layer for the skin which is bacteriostatic, hypoallergenic and offers anti-odor protection.
But the most unusual feature of this suit is that it offers Armor Pad for additional safety and comfort in potential contact areas. These areas are also constructed to be abrasion resistant, tear resistant and to be pull resistant.
At around $130 the D-Core suit cost is very similar to the cost of other suits or other shirt and pant base layer combos used to combat overheating issues. But the added features of padding and abrasion protection make the Dainese D-Core Dry Suit our selection for the Best Fully Loaded Base Layer.
Buy Dainese Base Layer Suit
Check Prices on RevZilla
Check Prices on Amazon
Other Great Base Layer Options
In Detail
Cortech Journey Thermal
The Cortech Journey Thermal base layer offers both pants and shirts in a lightweight, slim fit cut.
The fabric is a Coolmax mesh which promotes cooling by wicking moisture away from the skin.
Four-way stretch material, poly ribbed collar and cuffs and flatlock seams all add to the comfort of this base layer.
The Journey Thermal gear is a good low profile selection to fit under almost any other clothing when you need to be adding warmth on a cold ride. The cost and functionality give you good results from a rather modest investment.
Buy Cortech Journey Thermal
Check Prices on RevZilla
Check Prices on Amazon
---
Cortech Quick Dry Air Undersuit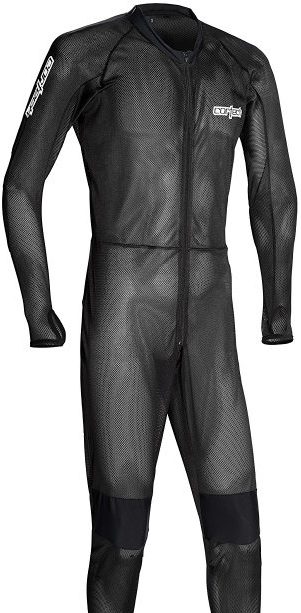 The Cortech Quick Dry Air Suit is a great lightweight mesh base layer that will provide comfort and promote cooling under a race suit or riding gear.
The Quick Dry and anti-bacterial tricot mesh main body wick moisture away and allow your body's natural cooling to be more efficient and effective.
The Spandex stretch collar, thumb holes, and stirrups hold the suit securely in place even during long rides.
The nylon panels at the lower back, knees, and calves add to the comfort and enhance the performance fit.
For under $100, the Cortech Dry Air is a great way to avoid issues associated with overheating and heat exhaustion when riding in a hot climate.
Buy Cortech Undersuit
Check Prices on RevZilla
Check Prices on Amazon
---
Alpinestars Ride Tech Winter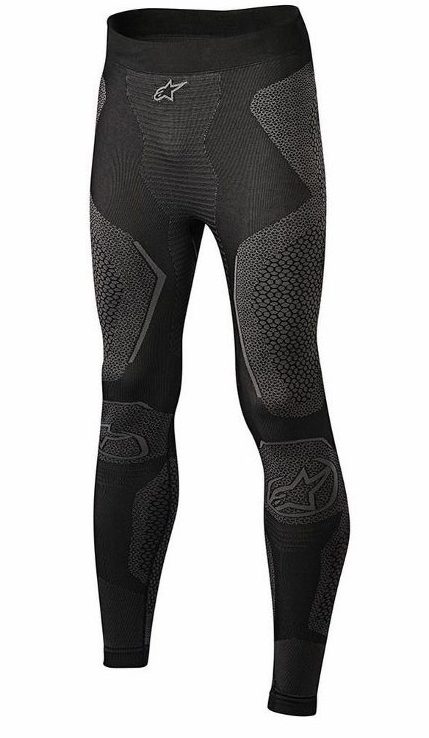 The Alpinestars Ride Tech Winter base layer is available in pants and shirt to provide maximum protection from cold weather.
The honeycomb mesh structure retains body heat very well which still allowing moisture to wick away from the skin.
The compression fit reduces muscle fatigue on longer rides.
The cuffs on both the pants and shirt keep them securely in place on long rides and the band collar helps to lock out cold air.
Stretch ribs on the chest and the front and back of the knee allow for full mobility and range of motion.
The Ride Tech base layer is a great choice when you are facing cold weather and want to avoid issues such as muscle cramps, fatigue, and numbness due to the cold.
Buy Alpinestars Ride Tech Winter
Check Prices on RevZilla
Check Prices on Amazon
---