More people riding motorcycles should be our goal, but getting a beginner to try a motorcycle or scooter in the first place is difficult.
Harley-Davidson has a great idea called Jump Start where a beginner or even non-rider can jump on a real motorcycle that is on a "rolling road" like a dyno.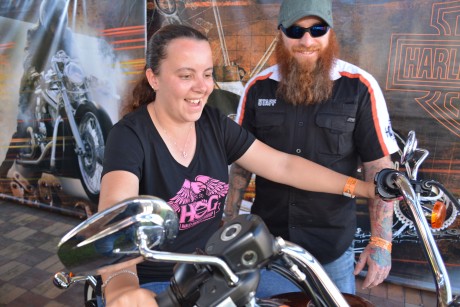 That allows them to switch it on, rev it up and go through the gears, so they get the sound and feel as well as some of the thrills.
A Californian BMW dealership has a bike on a moving platform like a kids' ride at a shopping centre and the "riders" wear virtual reality glasses. It even allows them to perform wheelies!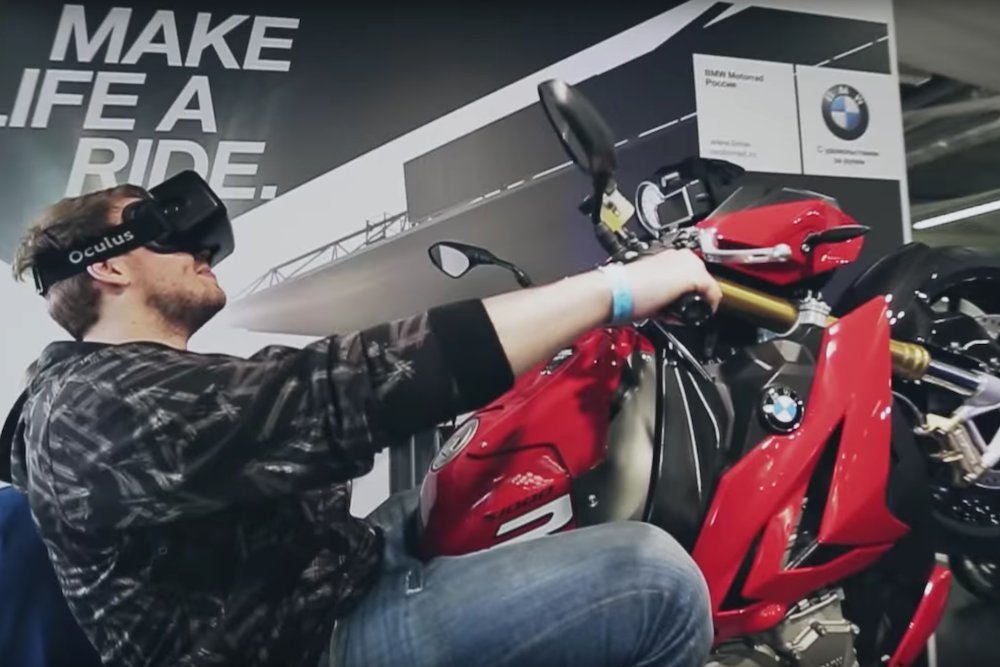 It's a safe way for a beginner or non-rider to experience more of the thrills of riding in a safe environment.
This weekend, the British Motor Museum is hosting a Get On event where people can ride low-powered bikes and scooters in the grounds for free.
It's another great way of introducing people to riding in a safe environment.
The Get On "taster" sessions last 45 minutes and are free from Saturday August 26 to 28 (the three-day Bank Holiday) from 9am to 5.30pm. Bookings are essential.
UK Motorcycle Industry Association spokeswoman Karen Cole says participants over 14 will be introduced to the gears, brakes and handling by a professional instructor. 
"First and foremost motorcycling is fun, but it is vital that people get their first taste of riding in a safe and structured environment, where expectations about wearing protective clothing are set and people understand the value of finding high quality training," she says. 
"Government vehicle licensing figures show that more and more people are riding motorcycles and scooters each year and we want them to wear the right gear and take training with the best schools in the UK.  So whether you are looking for a new hobby in retirement, or you are 16 years old and planning to get your first moped, Get On will get you started in the right way."
More beginner riders please
We need more of this type of event, plus Jump Start and virtual reality rides to encourage more people to go riding.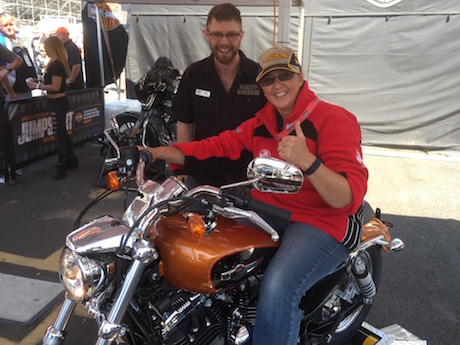 It's probably been a long time since you started riding, but there is an absolute joy in letting the clutch out and getting a bike rolling for the first time.
If more people experience that pure joy, then we will have more people riding.
And there are many advantages to having more motorcyclists on the road: