Australian smart helmet start-up Forcite is about to go on sale and has attracted major investment support.
The first batch of 1000 limited-edition carbon fibre helmets sold out at $1599 each and the MK1 helmet is now available for order at $1299 with deliveries around December after suffering production setbacks due to the coronavirus pandemic.
In 2019, the company received funding from Australia's longest-running research commercialisation fund Uniseed.
Now it has also attracted funding from fund manager Atlas Advisors Australia, bringing the combined post-sales funding to $1.2 million.
The money will be used to finalise production lines for a roll-out of product in Australia.
Forcite's smart helmet is the only smart helmet to pass ECE 22.05 safety accreditation pre-testing.
Forcite Chief Executive Officer Alfred Boyadgis claims the helmet's technology which warns of road hazards with flashing lights can reduce the number of accidents and save lives.
"Our smart helmets have a unique system that can give advanced alerts much like K.I.T.T. from Knight Rider as well as communications and camera systems integrated into one complete unit," he says.
"We are now developing on building human-machine interfaces with top motorcycle manufacturers which we plan to exhibit at EICMA 2020."
However, the world's biggest motorcycle show has been postponed to November 2021 due to the pandemic.
The MK1 helmet features Forcite's patented RAYDAR helmet system, combining Formula 1 LED technology, audio interactivity, military-grade camera recording and a fingertip handlebar controller.
Forcite's smart helmet is designed to deliver road alerts and visual and audio turn-by-turn navigation without a phone, enabling riders to see or predict things before they happen to avoid danger.
It also automatically records dashcam footage of multiple lanes without distracting the rider.
All the technology is incorporated into the helmet without the need for an externally mounted device.
More Investment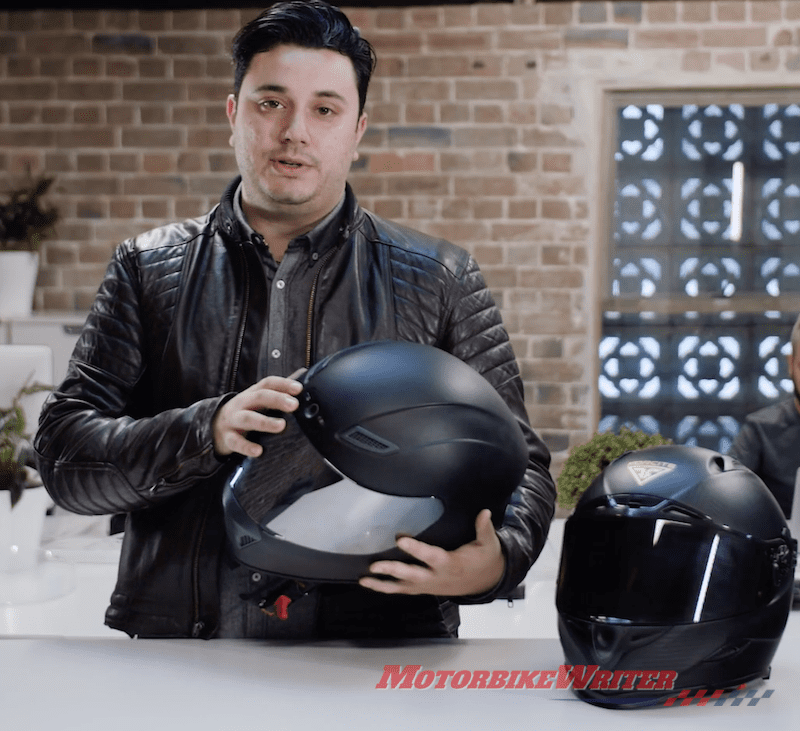 Forcite will open a Series A investment round later this year to scale up in European and United States markets as well as conduct further research and development into in-bike computer vision and LiDAR systems that link with the helmet.
Industry heavyweights such as Casey Potter, former head of brand for the United States helmet giant Bell will be joining to lead Forcite's United States operations.
Executive Chairman of Atlas Advisors Australia Guy Hedley said it was a unique opportunity for investors in a $35 billion marketplace.
"Foreign investors via the Business Innovation and Investment Program are playing a critical role in supporting the Australian economy, pouring money into venture capital and seed-stage companies," he says.
"This is helping Australian grown companies to drive innovation and create intellectual property for new market-leading products."
Chief Executive Officer of Uniseed, Dr. Peter Devine says investing in start-ups like Forcite is positioning Australia at the forefront of disruptive technological developments including in industries like motoring.
"We are building the next generation of local companies that will go onto to become regional and global market leaders generating more employment and value opportunities for our nation," Dr. Devine said.