2014's fastest female has officially smashed another record this year at Elvington aboard a naked Suzuki Hayabusa, winning the title of "world's fastest female rider on a naked bike." 
Coverage from Top Speed tells us that Ellie managed a 231.389mph standing mile, beating the previous 211.398mph record archived at the Bonneville Salt Flats in 2015.
To qualify for the speed record, Ellis apparently tore off the fairings of her ~350hp Blackbird-eater (christened "The Odyssey"), leaving only the front fender and fuel tank to battle the high-velocity breezes.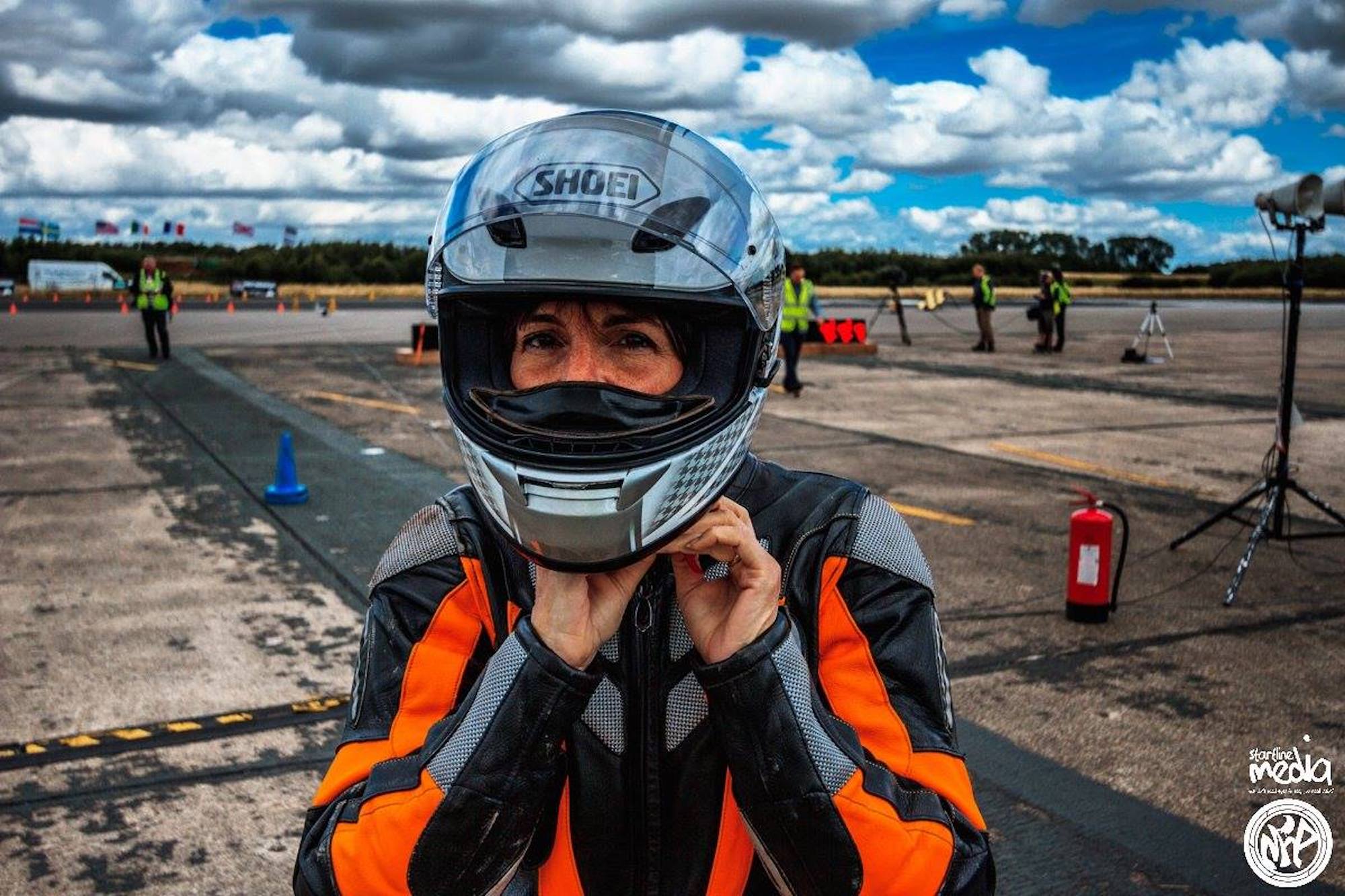 With her own noggin compensating rather severely in the turbulence, Ellis imparts her experience at full tilt to MCN:
You don't really feel anything until you're actually at full pelt, to be honest. But I did feel that my head may well have not been low enough because, towards the end of the run, I was wishing that it was over because my neck was being pushed back quite severely."

– Becci Ellis, World's Fastest Woman on Two Wheels
Ellis's Hayabusa is based on the first-gen 1999 model that touted 1,299cc of punch feeding through a sweet inline-four heart yet to be restricted to the 186mph restriction of the time's infamous "gentleman's agreement."
This slideshow requires JavaScript.
Becci may now boast 54 years on this good earth, but she's not planning on stopping anytime soon:
I wanted to be able to go as fast as I possibly could without any restrictions. People think 'bloody hell, 56, shouldn't you'd be like coming on to retirement age?' but I'm not like that. I don't act that way, I'm not that way, and I don't look that way. It's what I am, and it's who I am." 

– Becci Ellis, World's Fastest Woman on Two Wheels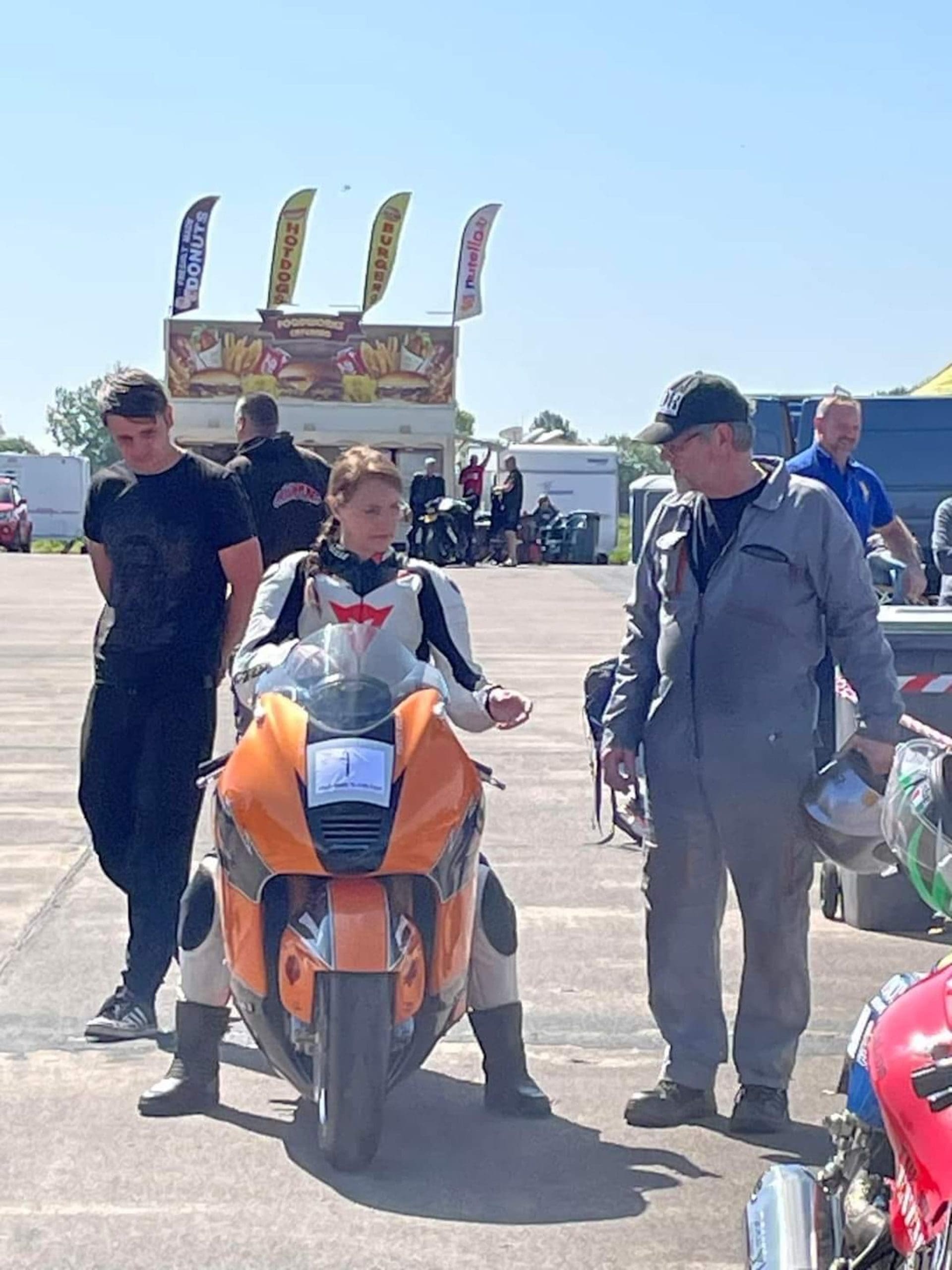 Be sure to go to Becci Ellis's Facebook Page in support of a fantastic woman!