The must-do First Aid for Motorcyclists has announced its schedule of courses around Australia for 2016, along with a partnership with a similar British course.
You can see all the dates here.
The four-hour courses cost $78 and their schedule includes nine courses each in Victoria and Queensland, five in NSW/ACT, four each in WA and SA, three in Tasmania and two in the Northern Territory.
The course is tailored to the needs of motorcyclists involved in accidents and includes accident scene management, trauma management and accident prevention management.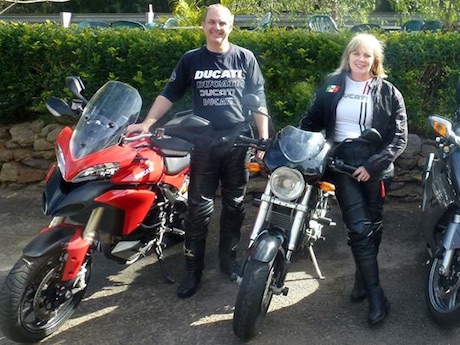 Meanwhile, course organisers Roger Fance and Tracy Hughes have announced an international alliance with British first-aid trainers TrainAidInc.
"We share a similar philosophy of recognising and responding to the needs of motorcyclists involved in accidents with the aim of reducing the road toll and consequences of serious injury," they say in a release.
"As a result, we have decided to come together to provide shared thought-leadership, techniques and experiences from an international perspective.
"Our alliance strengthens our ability to provide continuous knowledge and skills improvement for the benefit of the riding community.
"Together, we will be in a strong position to compare and contrast the latest advances in first-aid techniques and legislative changes for motorcyclists in the UK and Australia."
TrainAidInc (UK) was started by rider Judy Richter who is a former first-aid instructor for Air Crew and St John Ambulance.
She established the training company three years ago after being "horrified" to learn that many riders didn't have a clue what to do in an accident situation.
The three-hour TrainAidInc course covers a range of subjects from PPI, Riding and Nutrition, Incident Management, Emergency Life Support and Basic First Aid, with a lot of practical scenario work.
The course costs £15 each and is available across the UK.