American inventor and avid rider Steve Feher has launched the world's first air-conditioned helmet that is claimed to decrease temperatures by 10-15º Fahrenheit (6-8ºC).
The ACH-1 helmet is so far only available in the USA for $US599 (about $A820). However, it is also ECE approved so it will soon be available in other markets.
"We are working on channel partners in other countries as I type," a company spokesperson replied to our email inquiry.
"Australia is a market we are pretty familiar with and agree it is an ideal market. We hope it will be available soon.
"Pricing and timing of availability will be announced in the coming months.
"Since Australia now allows ECE instead of requiring QAS, it does make it easier."
AC helmets
There have been air-conditioner units for motorcycles and riders over the years that are big and expensive, but the most important part of a rider to cool is their head.
A cool head is not only a comfort feature but a safety feature.
There have been other air-conditioned helmets, but they are bulky and only used in the military.
So, to be absolutely accurate, the Feher ACH-1 is "the world's first self-contained air-conditioned motorcycle helmet available to the public".
Indian company AptEner Mechatronics has invented a snap-on air-conditioning unit called BluSnap, but it's an evaporative cooler which may not work well in humid climates.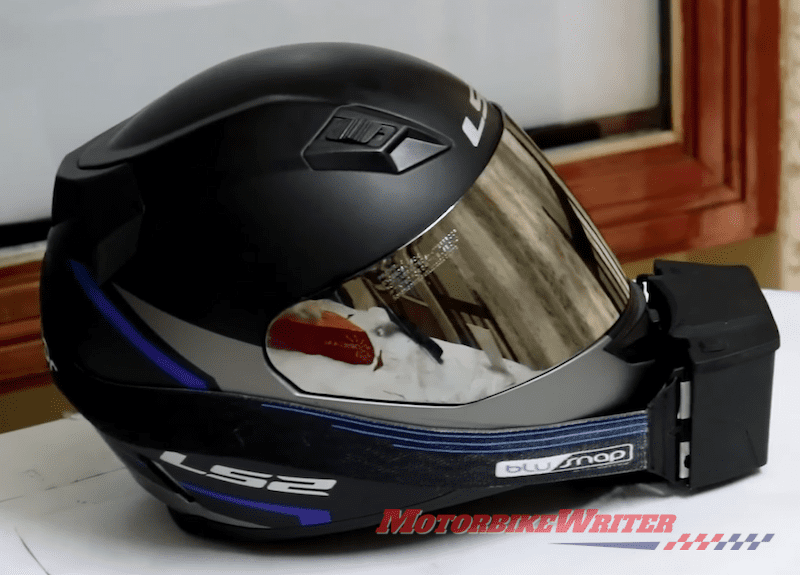 Instead, the Feher ACH-1 has a real air-conditioner that uses a thermoelectric pump to dehumidify and cool the air. That means no fogging up, although the injection-moulded, quick-release visor does have an anti-fog coating.
Cool air is circulated around your head via a fan that blows the air through Feher's patented Tubular Spacer Fabric. It's like a honeycomb helmet liner. There are no standard air vents.
If you are looking new bluetooth motorcycle helmet, check this comparoid's guide site for more details.
Feher patents invention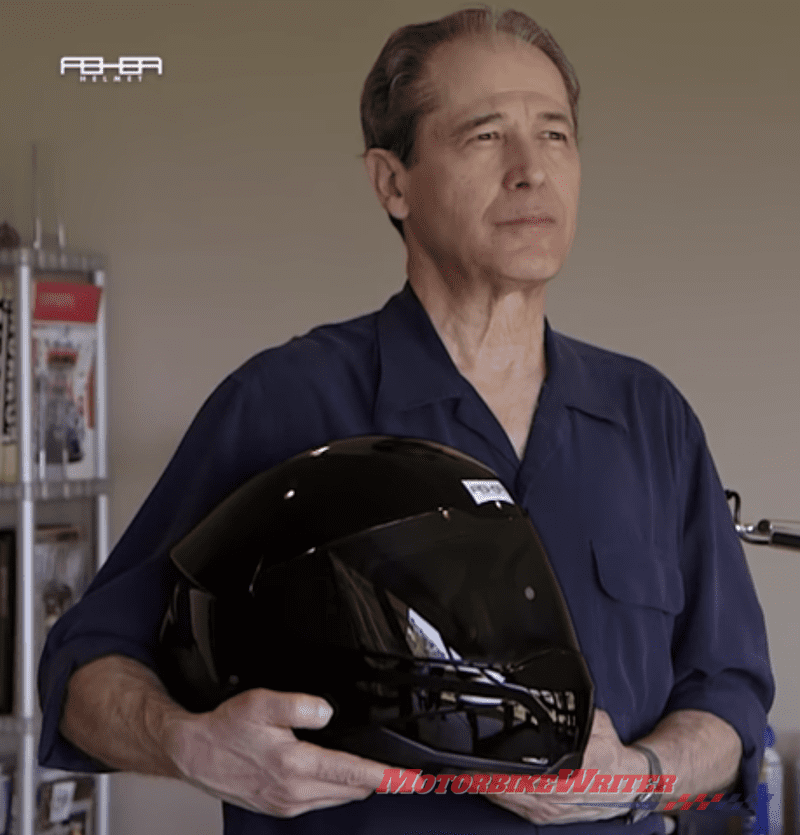 Feher invented and patented the technology in the humid conditions of Hawaii.
It has been used to cool the seats in Rolls-Royce, Bentley, Ferrari, Lexus and GM cars.
He says the cool air in the ACH-1 does not give the rider an ice-cream headache.
While the AC unit at the back of the fibreglass helmet is a bit bulky, the helmet still only weighs 1.4kg.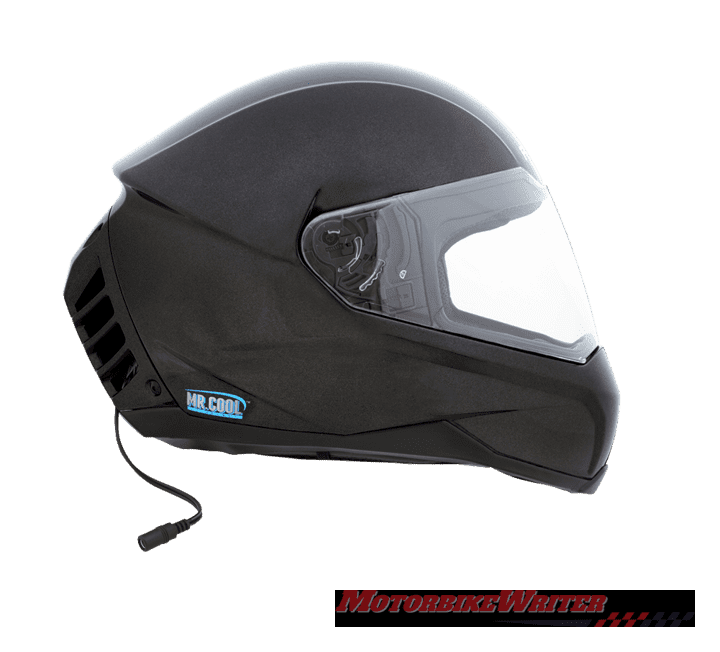 That's because there is no heavy battery inside. Instead, there is a plug which you attach to a cable that runs to your bike's battery.
It has a quick disconnect cord with a switch to turn the AC unit on and off.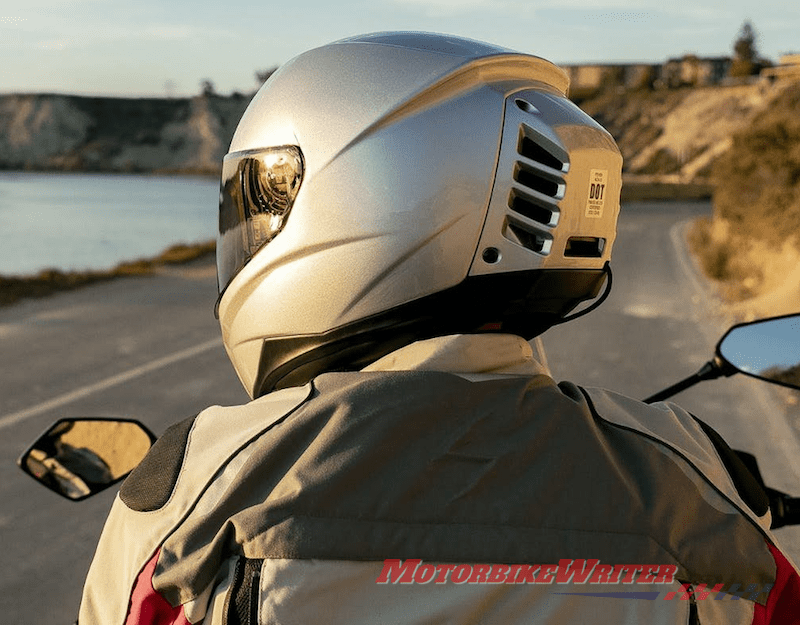 You can also plug it into 12V sockets or portable battery packs with an adapter. A 3000mAh battery should power the helmet for around two hours, 6000mAh for four hours and 12000mAh six hours.
The helmet comes in sizes S (53-54cm) to 2XL (63-64cm) in gun metal, pearl white, gloss black, matte black and silver with a one-year warranty.