Ducati's just filed with the California Air Resources Board on a slew of bikes for 2024 – and one of them is a "2024 Multistrada V4 S Grand Tour" variant!
On top of a returning GT, we've also got visuals on the return of:
2024 Multistrada V4

2024 Multistrada V4 Rally

2024 Multistrada V4S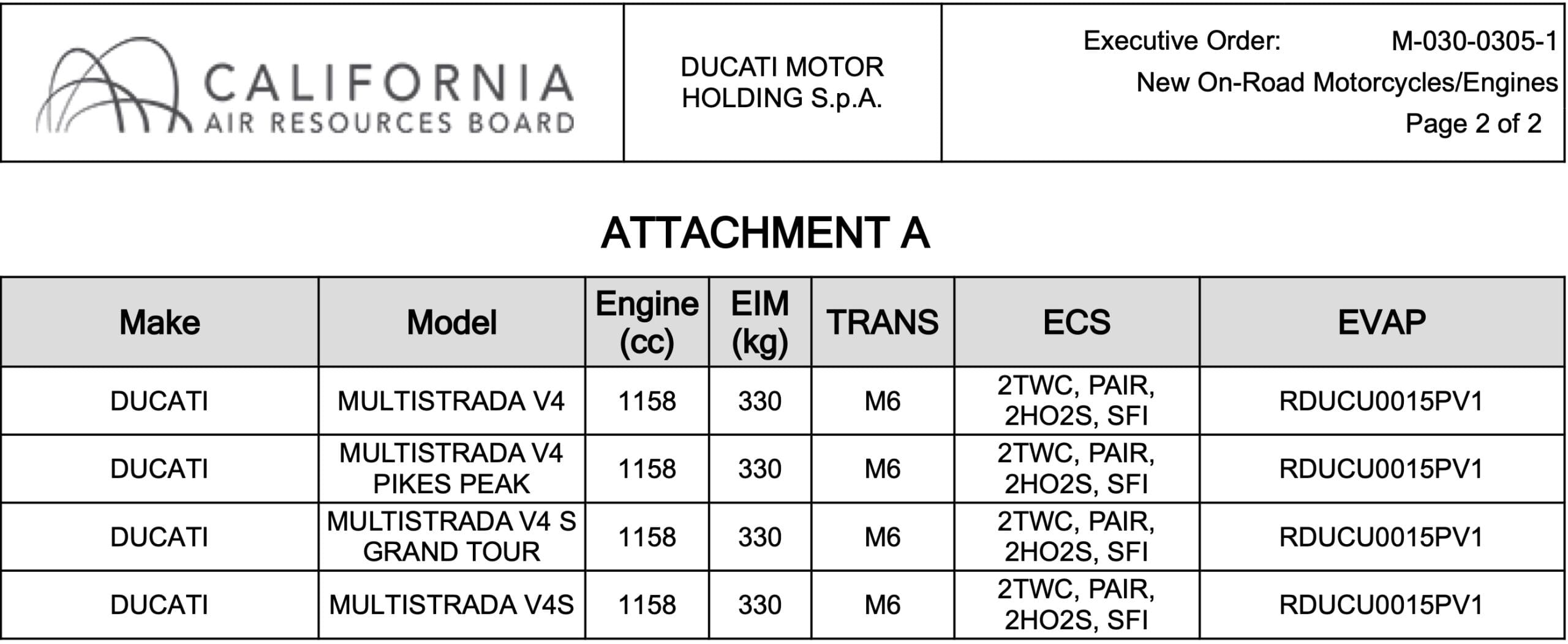 All machines are stated to have identical displacement (1158cc), weight (330kg), and codes – though the Grand Tour (GT) variant is the only one on the list that's not a current, updated model. 
Previously, Ducati had a Multistrada 1260 Grant Tour variant, debuted in 2020 and lauded as "an up-spec Multi with additional luggage capacity and comfort features" (via CycleWorld). Admittedly, not much has changed in the way of demand direction since the 2020 GT; Ducati's Multistrada continues to be the company's most popular bike, and riders continue to crave a cushier scoot with extra baggage space, and rider aids out the wazoo.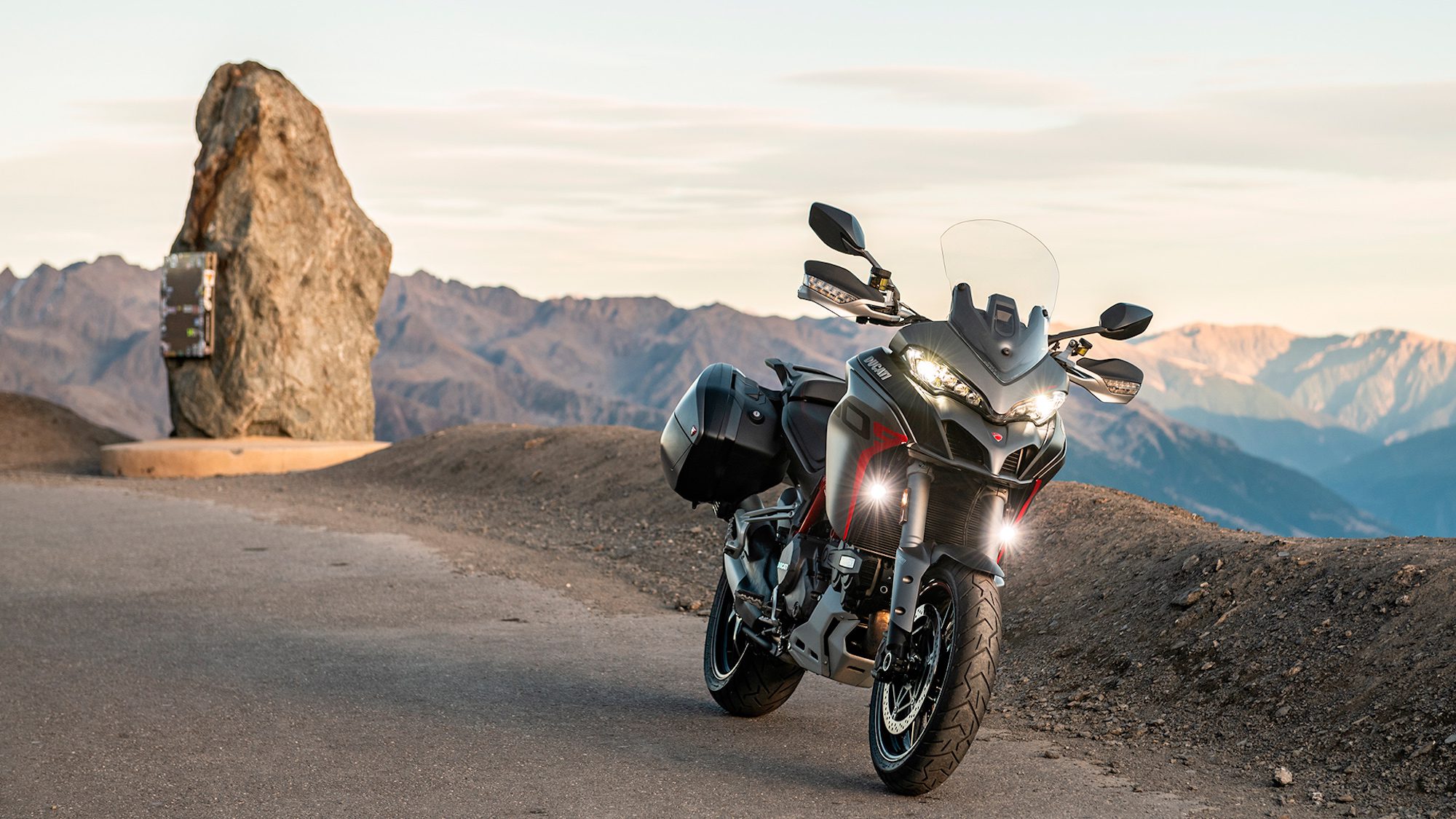 To this end, we expect Ducati's 2024 Multistrada V4 S Grand Tour to carry similar componentry to her siblings (pipe, engine, and plastic – not the Rally's metal – gas tank), as well as a few perks we see on the 2020 GT:
Heated grips

Electric, hands-free fuel cap

Newer, cushy saddle

Travel & Radar

Side Cases

A (potentially) taller windscreen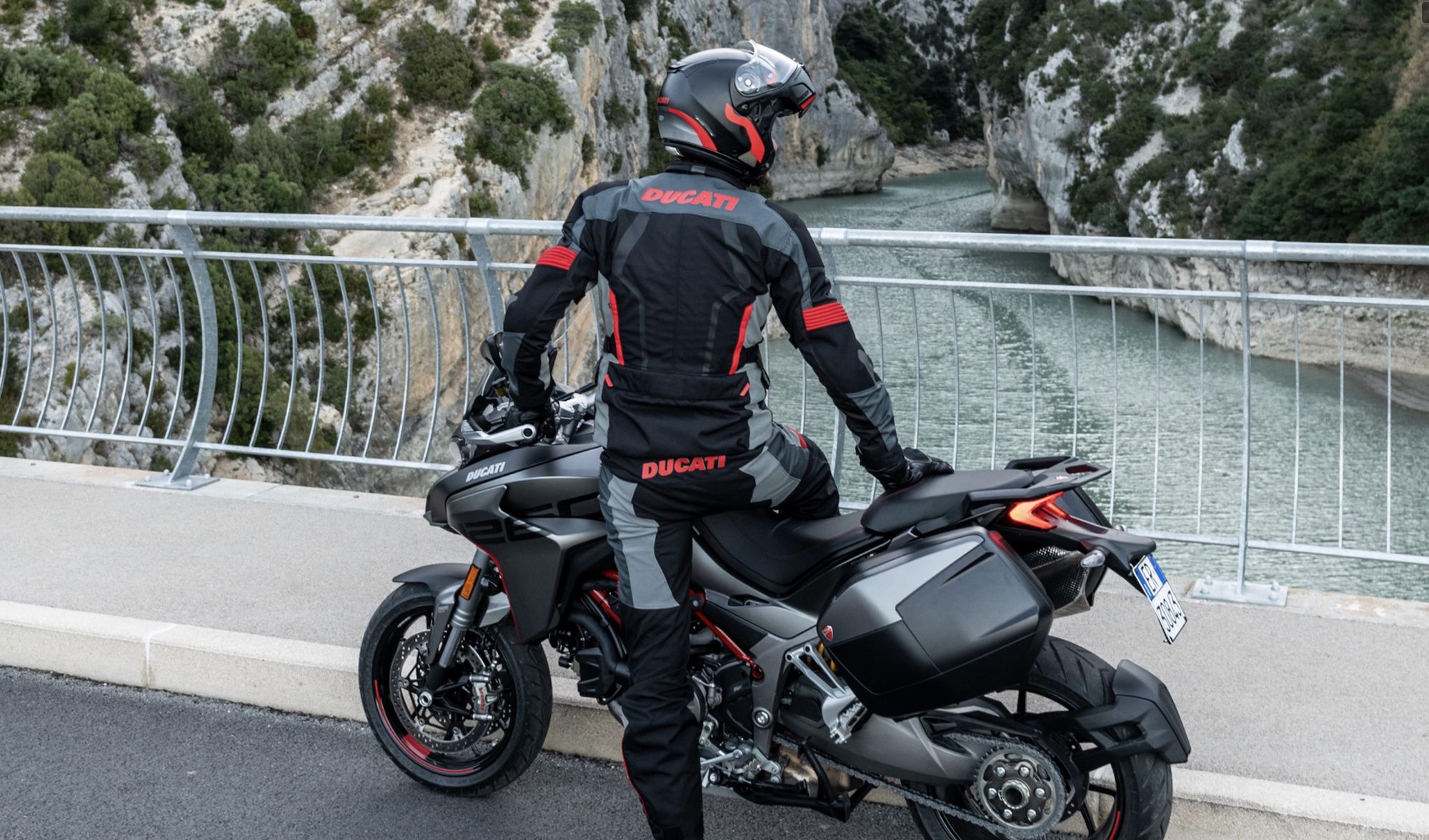 Chung thinks the bike will be debuted in November; we're thinking EICMA sounds pretty promising.
What do you think?