Every rider needs to know how to properly maintain their bike. In addition to keeping it on the road, this can also save you a large sum in garage bills and provide you with a great deal of satisfaction knowing that you can keep your ride running smoothly. Fortunately, there are all kinds of handy guides for maintaining your bike online so all you need is a set of instructions and a few handy tools in your toolbox.
These are the tools that every rider should have to properly maintain their bike:
Tyre Pressure Gauge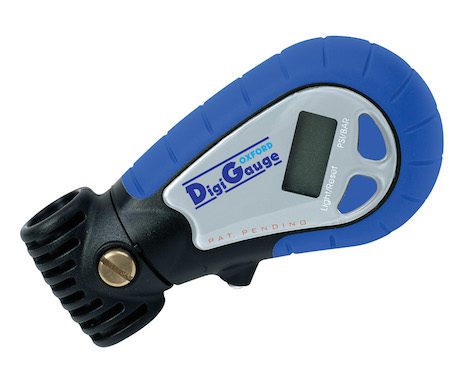 It is important that your tyres are always inflated to the right level as it can be unsafe to ride on the incorrect pressure (it will also impact performance). The only way to check the pressure is with a tire pressure gauge so make this one of the first additions to your toolbox and regularly check and make any adjustments to the pressure if needed. If you are looking to get one, try one of the tire gauges reviewed by bestoftools.com. Do not skimp on quality for a cheap one, they have a lot of great tire gauge options you can choose from
Stand or Jack
It is vital that you are able to safely lift and support the motorcycle for many different maintenance tasks and the only way to do this is with a good motorcycle stand/jack. Some bikes have a centre stand that can elevate the rear wheels, but floor jacks are ideal if you want to safely lift both wheels off the ground.
Soldering Iron Kit
A decent soldering iron kit from a specialist like RS will allow you to carry out important electrical work and this could save you a fair amount of money on garage bills. Soldering is the best way to make a reliable connection between conductors and it is a relatively straightforward bit of maintenance.
Wrench & Socket
The foundation of every good toolkit, a high-quality wrench and socket set will be required for the majority of bike maintenance jobs. This should include a torque wrench and an oil filter wrench – the latter can be expensive, but it is the best way to remove the oil filter. Hex bits are an important addition to your wrench and socket kit as practically all manufacturers use metric hex drives.
Head over to Simplyhometips.com to learn more about ratchet wrenches.
Oil Drain Pan
When you change your oil, you will need somewhere to collect the oil so that you can collect it and dispose of it properly at the recycle centre. It does not need to be an expensive pan, but it must be able to safely collect over 3 quarts without risk of spilling.
Rubber Mallet
You certainly don't want to take a metal hammer to your precious bike, but a rubber mallet will come in really handy for gently knocking things in to place without causing any damage.
These are the main tools that every rider needs to have in their toolbox. All bikes need to be properly maintained and this can easily be done yourself with a lot of helpful information and communities online – in addition to saving on garage bills, you are sure to find that this is an enjoyable and rewarding process too.
Contributed post