If range anxiety is the biggest hurdle for electric motorcycles, Italian company Energica, who supplies the bikes for MotoE, may have the answer.
Their new Ego and Eva have a larger battery with up 400km (250 miles) of range.
Now that's a substantial amount and it should ease any range anxiety you might feel about electric motorcycles.
As far as we can see it's the best on the market beating Zero motorcycles with 360km if you use their optional Charge Tank which costs an extra $US2295.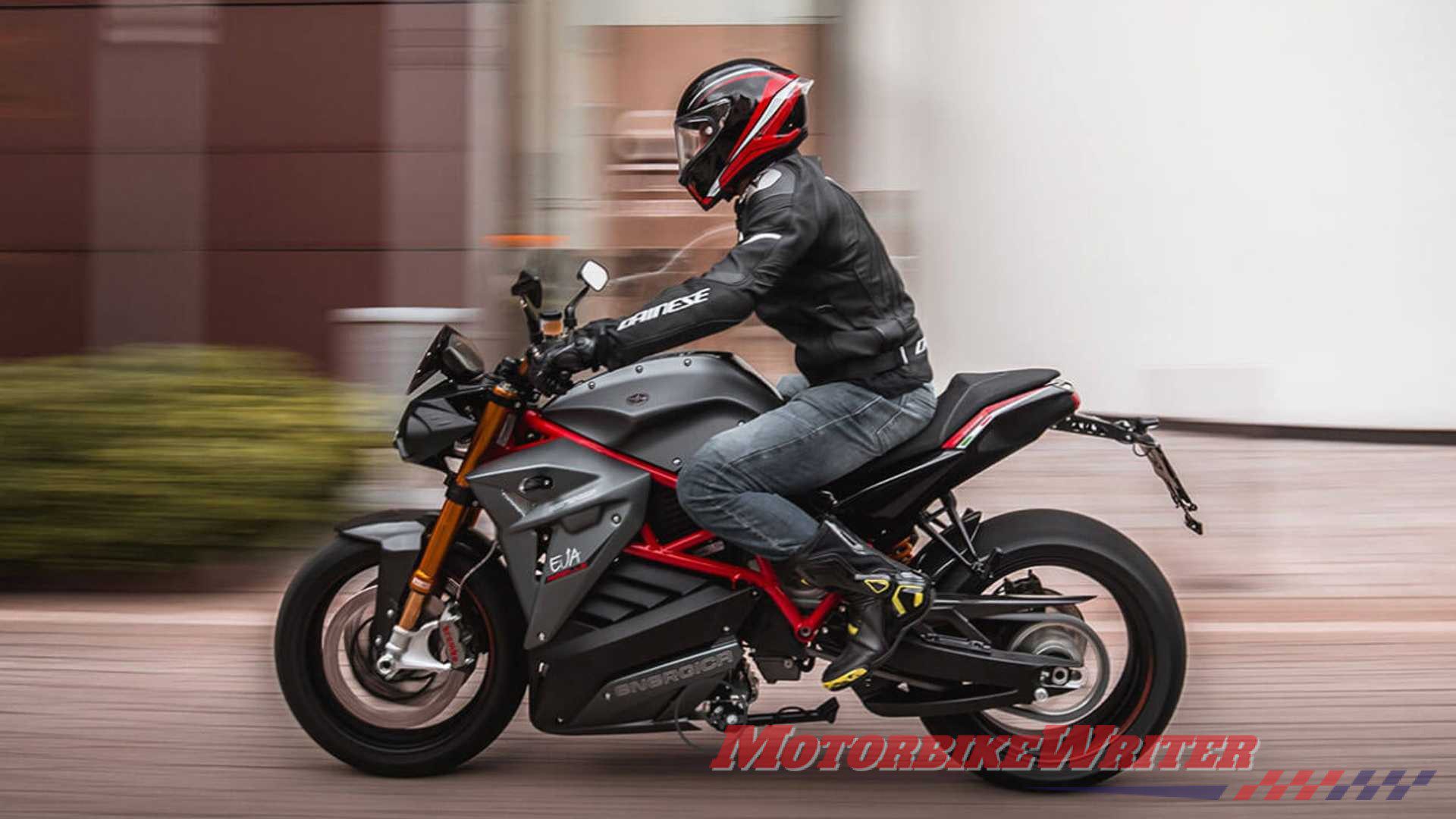 Range anxiety
However, Energica's quoted 400km range is for city riding only.
As we know, regenerative braking helps replenish a battery, so stopping and starting actually provides more range than a steady throttle. It's the opposite of petrol-powered vehicles.
Read all about the electric vehicle range hoax here!
Out on the highway, Energica's range drops to 230km (143 miles) which is still pretty good, but may not ease some people's range anxiety.
However, they don't say at what speed that is. You certainly won't get that far if you are doing their rated top speed of 200km/h!
If you buy or have access to a DC Fast Charger, it will charge to 80% in 40 minutes, which is fairly standard across most electric vehicles.
On fire!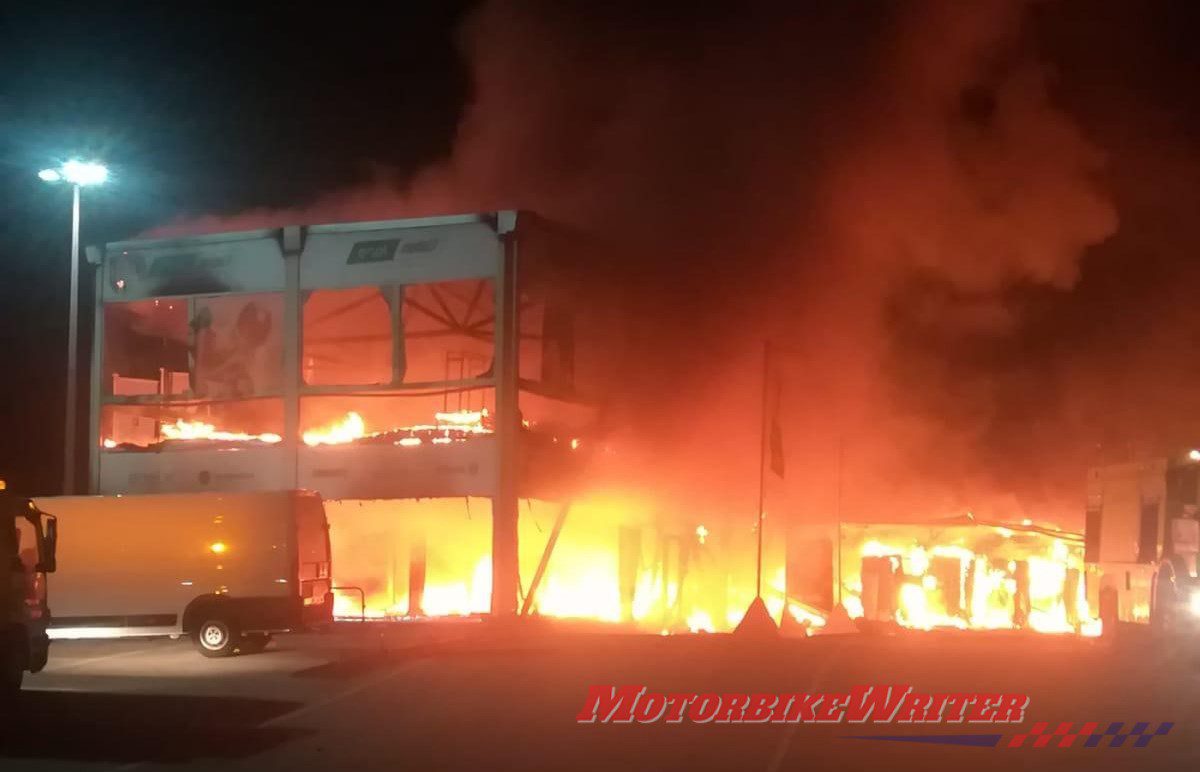 Meanwhile, Energica is still reeling from the fire earlier this year that destroyed their entire fleet of MotoE race bikes.
The fault was found to be in an overheating charger that wasn't even plugged in.
Harley-Davidson last month embarrassingly, but temporarily, pulled the plug on its electric LiveWire production over the same issue after one charger overheated.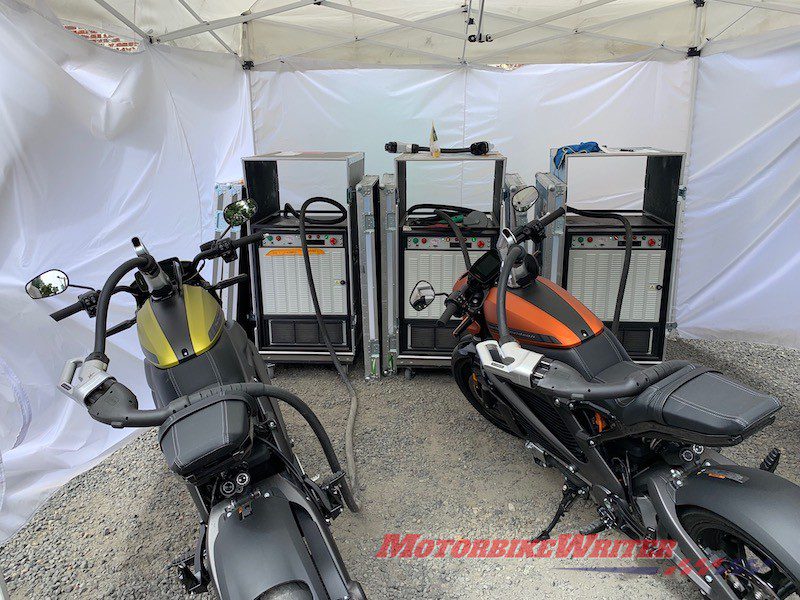 Energica models
Despite the issues with chargers, these Energica electric bikes certainly look fantastic.
They're not yet available in Australia, but they would cost more than $A30,000.
That's still about $14,000 less than Harley's LiveWire is expected to cost when it goes on the market here late next year.
It comes with a mix of Marzocchi forks and Bitubo shock, with Bosch brakes and full-colour TFT instruments.