The biggest barriers for electric motorcycles are range and recharging times, but now a couple of achievements are set to break those barriers.
A Dutch university team called STORM (pictured above) has completed an 80-day World Tour with its electric motorcycle and Spanish renewable energy company Acciona has finished this month's Dakar Rally in an electric rally car.
What both of these projects have in common are modular power packs made of individual lithium battery modules that can quickly be replaced.  No need to sit around for hours waiting to recharge a battery.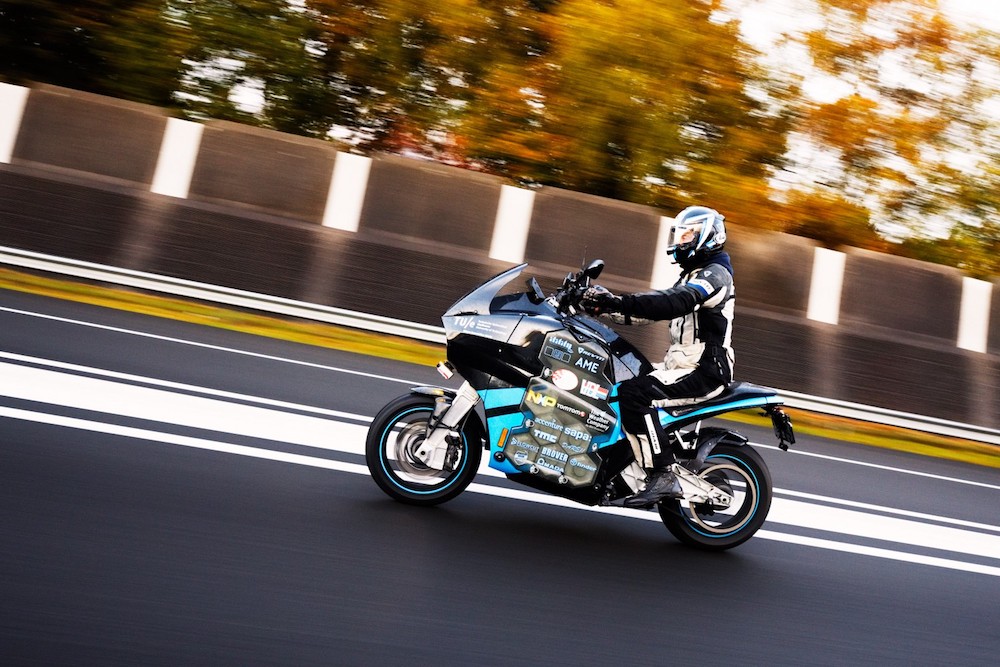 Charging infrastructure
The US is installing more and more quick-charging stations, thanks to a recent partnership between BMW and Nissan who have opened 174 more outlets.
However, even with a total of 668 dual-port DC fast-charging stations across the country, it's still nowhere near enough.
And by "quick-charging" they still mean at least half an hour to charge a flat battery to about 80%, depending on the size of the battery.
That's a lot longer than the five minutes it takes to fill and pay for fuel for your motorcycle.
Barriers to EVs
Surely the answer is in developing standard-sized battery module replacements so you can quickly change a battery or a module or two and be on your way.
However, that requires everyone in the industry to adhere to standard-sized modules. It's a bit like the old VHS/Beta debacle.
So long as motorcycle and car manufacturers go their separate ways with electric powertrains and battery technology, the barriers of limited range and slow recharging times will continue to be an issue.
Growing range
Meanwhile, range of electric vehicles is continuing to grow.
Zero Motorcycles claims a maximum of 320km on their Zero SR with an expensive power pack and the Tesla Model S 100 D claims range of 540km on a single charge.
But those distances may be eclipsed by UK-based start-up Vigo Motorcycles which claims an unbelievable 640km of range.
While they are not yet revealing how they can achieve such a figure, they are also claiming the 160kg sportsbike will reach a top speed of 290km/h, go from 0-100km/h in 3.2 seconds and cost about $A13,000.
However, it's all just "on paper" or, at least, "on screen" at the moment. They are yet to produce a working prototype for which they are seeking crowdfunding.
Given how investors were burnt by the Skully head-up display helmet crowdfunding debacle where the money was squandered on fast cars and women, it may be difficult to secure the necessary funding.
The words "if it's too good to be true, it probably isn't" seem to be ringing loudly in our ears.
One barrier the EV industry does not need is false promises.