Millions of taxpayer dollars is being given to private companies to provide charging points to create electric highways, paving the way for electric motorcycles and scooters.
Last year Chargefox received $6m in Federal Government funding and $1m from the Victoria Government to install 21 charging sites from Adelaide to Brisbane, around Perth and in Tasmania.
In Queensland, the state government is spending $2.5m to build an "Electric Super Highway" with 17 fast-charging stations along 1800km of highway from Coolangatta to Cairns and from Brisbane to Toowoomba.
Now the Australian Renewable Energy Agency (ARENA) has announced $15 million in funding to Evie Networks for more charging stations that will be about 100km apart.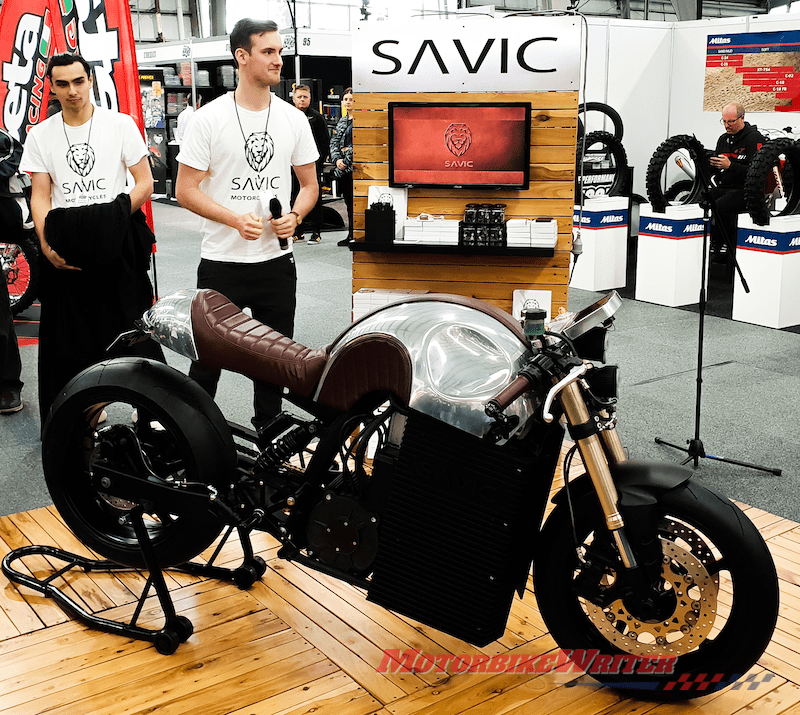 Range anxiety
These electric highways should go some way toward easing "range anxiety" that is preventing the adoption of electric motorcycles and scooters in our wide, brown land.
While some electric motorcycles boast up to 300km range, that is on an urban route. Highway riding depletes a battery quicker.
For example, the Harley-Davidson electric LiveWire (pictured at the top of this page) has 230km of city range, but only 150km of highway range.
So highway charging points about 100km apart will be more suitable for motorcycles.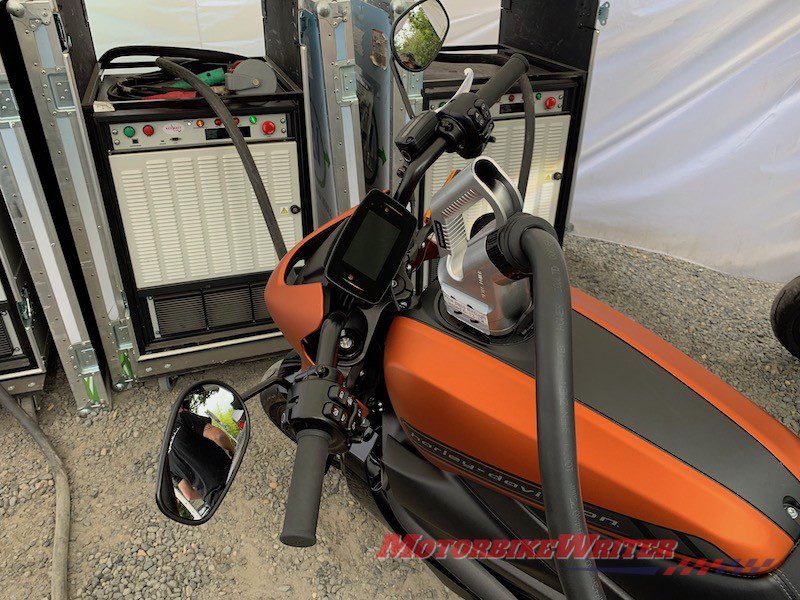 Electric highways
The latest funding will support the first phase of the $50.2 million electric highways charging network with 350kW ultra-fast chargers powered by renewable energy. 
Some 42 charging sites will be installed at roadside service centres connecting Adelaide, Melbourne, Canberra, Sydney and Brisbane, plus charging stations in Far North Queensland, Tasmania and Perth.
Construction has started on the first site north of Brisbane, with 23 sites operational in the first year. 
Each of the 42 sites be able to charge two vehicles at the same time providing about 100km of charge in 15 minutes using Tritium ultra-fast chargers.
Riders will be able to use the stations via special apps that find stations and handle payment.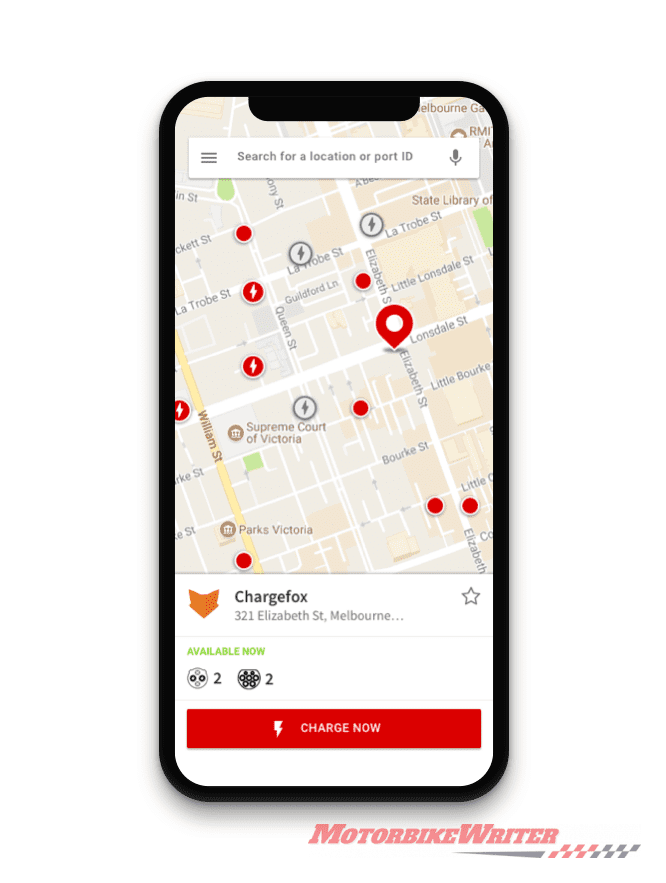 In the initial stages, there could be a long wait at these charging points. However, we suspect that demand will drive more charging stations.
Evie Networks boss Chris Mills says they estimate Australia needs about 350 sites to cover all the highways in our National Land Transportation Network.
So far only about a quarter of that amount is planned. By comparison, there are about 6500 service stations in Australia.
Chris expects that most motorists will charge their electric vehicle at home, work, public carparks or shopping centres.