An unmarked electric cop motorcycle is being used as a quiet stealth tool to monitor drivers who fail to see riders on the road in a motorcycle safety program.
In just two weeks, the motorcycle safety project by West Midlands Police, UK, has led to 84 drivers being stopped for endangering riders.
Some are being prosecuted for offences such as dangerous driving and driving without due care and attention.
Others were "warned and educated about their potentially fatal actions behind the wheel", West Midlands Police tell us.
While riders were also monitored for road offences, only one was charged for dangerous riding.
Video evidence
Plain-clothed police riding the electric motorcycle (probably a Zero SR/F) while wearing a body cam have captured some crazy driving putting them and other riders at risk.
It's a good example for other motorcycle police around there world to follow to alert drivers of the danders they put riders in as well as making riders more aware of the dangers.
West Midlands Police officer Sergeant Jon Butler says the use of an unmarked electric motorbike allows police to "observe actions on the roads and take action where appropriate".
"It's not just about enforcement but educating road users about the need to be aware of who is around them and how their actions can put others at risk."
Electric cop bikes
West Midlands Police say there are "environment benefits to the (electric) bike".
They wouldn't supply a photo of the electric cop bike nor confirm the brand and model, but they say the "range varies, but can get approximately 140 miles (about 250km) a day".
We suspect it's a new Zero SR/F based on the dashboard.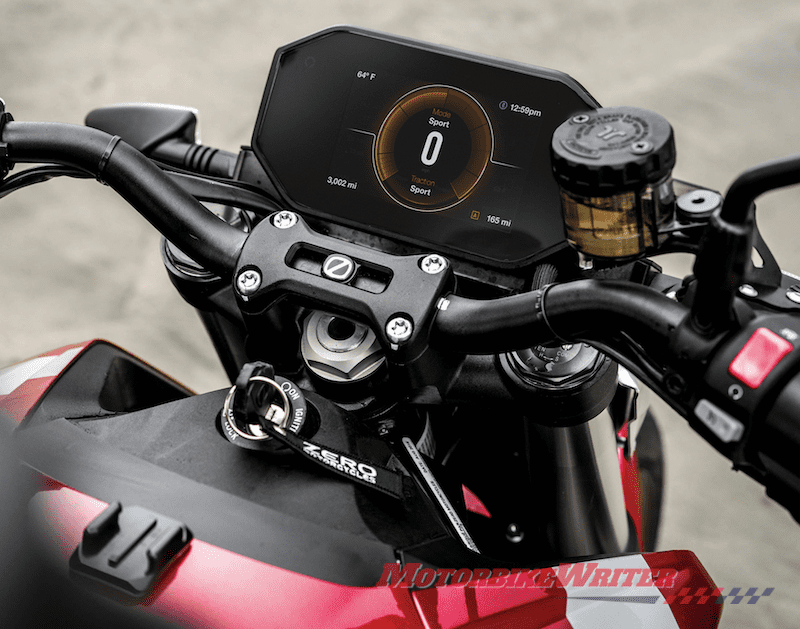 Zero Motorcycles makes specific electric cop bikes which have been used by many police and emergency services around the world.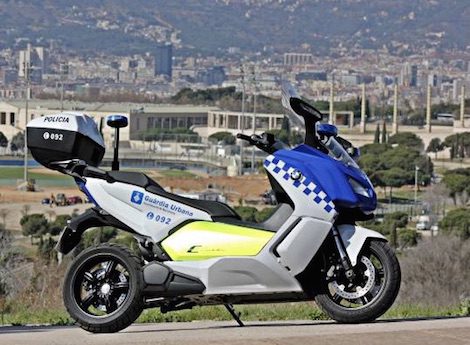 Police departments in Europe, the United States, Hong Kong and Canada are now using electric motorcycles and scooters from other companies including BMW.
But don't expect to be pulled up by a silent cop in Australia any time soon.
Australian police evaluated the DS Police motorcycle, but then Zero pulled the plug on our market in 2017 citing unfavourable exchange rates and taxes.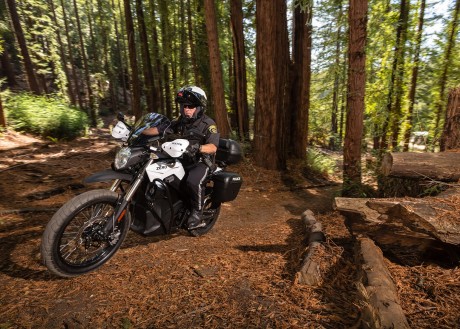 Zero DS Police Motorcycles come with pursuit emergency lighting and sirens, safety components and specially designed luggage compartments to carry gear, patrol items and emergency medical equipment.
However, the bike used by West Midlands Police was unmarked for obvious stealth reasons.
They say the operation will continue, particularly focussing on collision hotspots, usually near junctions.
"Those stopped will be reminded of the need to be aware of other road users and the risks of being distracted," police say.