EBR (Erik Buell Racing) has resumed production of 1190RX and 1190SX models with the first bikes rolling off the production line on March 17, 2016, and plans a return to racing.
It's been a long haul back from extinction for the innovative motorcycle company after closing their doors in April 2015, fighting off bankruptcy and being sold to Michigan company Liquid Asset Partners.
We reported last month that EBR would be returning to small-scale production after Australian EBR importers Urban Moto Imports confirmed that Erik was keen to recommence business with UMI as Australia was one of the biggest markets for his bikes outside of America.
Liquid Asset Partners owner and EBR CFO Bill Melvin Jr says "the clouds have cleared".
EBR is able to shift into gear knowing that it has financial stability, a profitable multi-year plan, and a 5-10 year vision. We feel there is still room for new partnerships or investment, but it is not critical. EBR is on solid ground and moving forward. We are turning the key and twisting the throttle!
EBR is planning a relaunch party for the press, public and "EBR fans" on March 18 at the EBR motorcycle factory on Buell Drive in East Troy, Wisconsin, with free food, an EBR team 'meet and greet,' tours of the production line, and other events at venues in the historic downtown village.
On the same day, Liquid Asset Partners will begin selling assets "excess to current factory production" for about 30 to 45 days.
Excess assets include machinery, equipment, tools, race assets, and parts.
Founder and CTO Erik says he is looking forward to the relaunch.
I have dedicated my life to this and want to get the word out on how great our motorcycles are.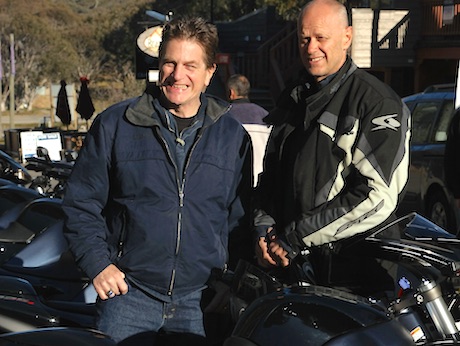 In a statement released this week, the company says their next steps are "to identify the 2016 top US dealers and to work closely with them for the re-launch".
They will make further announcements next week on price, warranty and plans to return to racing.
UMI boss Joseph Elasmar confirmed last month that EBR spare parts are available again and warranty issues are being handled on a "case-by-case" basis.
There is no comment yet on when Australia might get new shipments of 1190 X and SX models.