Ever since Audi bought Ducati in 2012, we have been waiting and watching for the criss-cross of car and bike technology and now it looks like automobile variable valve timing is coming to the Italian motorcycle manufacturer.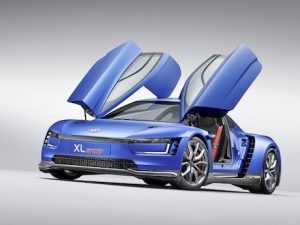 Recently, Audi's parent company, VW, released the XL Sport car powered by a Panigale motorcycle engine.
Now we believe Ducati is going to inherit the popular car technology, variable valve timing, in its Testastretta engine.
Ducati Press has released a cryptic media invitation worldwide today to say that DVT is coming on October 15.
It is believed that DVT stands for Ducati Valve Timing and refers to the use of variable valve timing, which is commonly used in cars.
Variable valve timing, which is even used in your common garden-variety Camry, makes the engine more flexible in different conditions, which results in increased fuel economy, lower emissions and improved performance, particularly torque.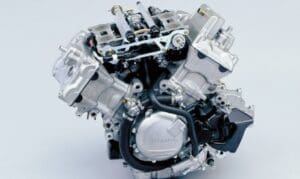 It's known as VVT-i and VVTL-i in Toyota, MIVEC in Mitsubishi, VVL in Nissan and VANOS by Ford, BMW, Ferrari and Lamborghini. Motorcycle riders will also know it as VTEC in the Honda VFR800 motorcycle as well as in their cars.
The formula for how and when the valves open varies from manufacturer to manufacturer.
While it adds to the complexity of the cylinder heads and adds to the price of periodic valve adjustments, Ducatisti should be well used to that.
It is believed the first bike to inherit DVT technology will be the new Multistrada which will be unveiled at the EICMA motorcycle show in Milan in November.
Stay tuned tomorrow evening at 5pm Central European Time for the announcement of DVT!