Ducati is on show at the Paris Motor Show with its Scrambler and not far away is the VW XL Sport powered by a Ducati twin. This comes as Ferrari is thought to be planning another motorcycle.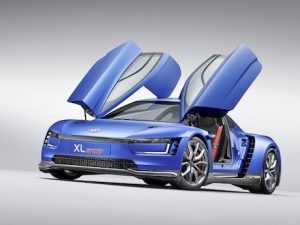 Ducati technology in a VW product has been on the cards since Audi bought the company in 2012 and we reported on the possibility of the XL1 concept being powered by a Ducati Panigale back in November.
Now VW has displayed the new XL Sport at the Pairs Motor Show powered by the 147kW (197hp) Ducati 1199 Superleggera V-Twin mated to a seven-speed dual-clutch transmission. VW boasts a 0-100km/h figure of 5.8 seconds and a top speed of 270km/h (168mph).
The streamlined VW has a drag coefficient of 0.258, making it the most aerodynamic sports car in the world. Other cool race-minded additions include a pushrod rear suspension and forged magnesium wheels. VW plans on building 250 XL1s, but there is no word on whether the XL Sport will be made available to the public.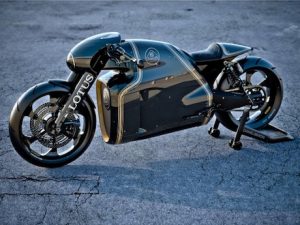 Meanwhile Ferrari is believed to be exploring the possibility of producing a V-twin-engined motorcycle. According to submitted patent applications, it has designed an "internal combustion engine having two cylinders, which are arranged in a 'V' configuration". Images attached to the patent show the engine installed in a cruiser-style motorcycle.
It wouldn't be the first Ferrari motorcycle. The only other official Ferrari-branded motorcycle was an aluminium-bodied tribute to Enzo Ferrari produced by David Kay Engineering in 1995. French manufacturer Boxer Bikes also built Lamborghini motorcycles in 1986, following a commission by then-owner Patrick Mimran.
However, outgoing Ferrari bossLuca di Montezemolo has quashed the rumours, saying the patent was just to test a balancing system for engines.
The move by car companies into motorcycles is starting to pick up pace. In February, British hand-built sportscar manufacturer Lotus revealed its production-prototype C-01 superbike powered by a 200hp 1.2-litre V-twin and fellow British sportscar company Caterham has announced it will make motorcycles including an electric model.
There are also rumours that Daimler-Mercedes is planning to buy into MV Agusta. In the car world, it looks like motorcycles are flavour of the year!