Ducati have released images of an Iceberg White XDiavel S as owners Volkswagen have stalled on plans to sell the Italian motorcycle manufacturer.
White doesn't seem right for a bike named after the devil, but it certainly looks fantastic.
Ducati Australia says it is a 2018 model and will be available about February/March costing about $300 above the gloss-black XDiavel S ($32,490+ORC).
There don't seem to be any other cosmetic changes to the bike.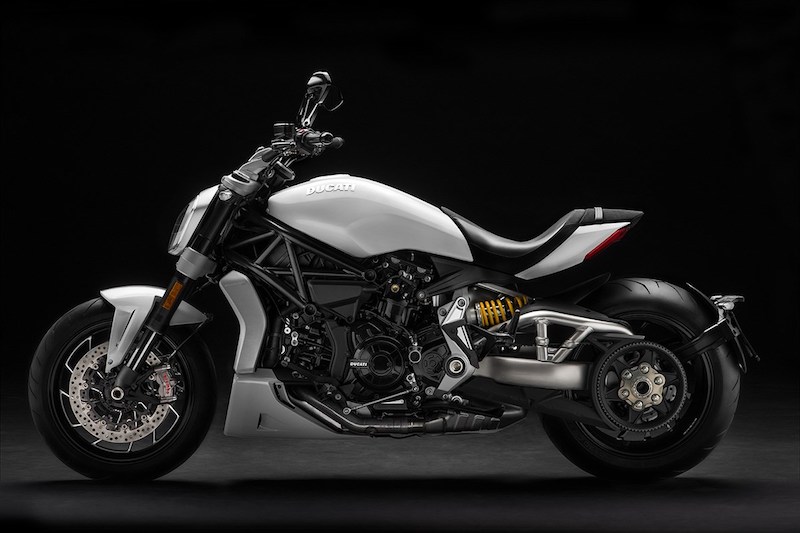 Ducati sale quashed?
Meanwhile, it's a rocky road for VW's plans to sell the company to cover debts and fines incurred by the diesel emissions scandal.
Calls of interest were invited in April, but in August it was reported that worker representatives on the board and some internal rifts may move to quash the sale.
Now international press agency Reuters reports that VW has told the final shortlisted bidders to hold off on binding bids.
The shortlist included American motorcycle and powered recreational vehicle company Polaris Industries, investment firm Bain Capital, private equity fund PAI and the Italian Benetton family through former Ducati owner Investindustrial.
Their bids valued Ducati at €1.3-1.5 billion which is more than 13 times the company's annual earnings of €100 million.
The sale was expected to be concluded in October after a board meeting later this month, but that now seems unlikely.
Reuters reports that the sale is either finally quashed or will not go ahead until next year.
Meanwhile, it's business as usual at Ducati with the launch of the Desmosedici Stradale V4 engine being unveiled on Thursday night before the Misano MotoGP.