Ducati has announced that by 2020 it will add front and rear radar sensors to its motorcycles to warn riders of dangers.
They are called blind spot warning and adaptive cruise control in cars where they have been used extensively for years. However, Ducati calls their technology ARAS (Advanced Rider Assistance Systems).
The systems include a user interface to warn the rider of dangers.
They say it will be available on a Ducati in 2020, but they do not say which model. However, we expect it will be on their Multistrada (pictured above) which is the photo Ducati supplied with their official press release on the technology.
The Italian manufacturer has been working on the technology since 2016 with the Department of Electronics, Information and Bioengineering of the Politecnico di Milano University. 
Ducati has already filed an American patent for the rear sensor which will detect a fast-approaching vehicle from behind.
Now they have added a front radar sensor to manage adaptive cruise control which automatically keeps a safe distance from the vehicle in front.
(Why anyone would want adaptive cruise control on a 150-horespower motorcycle that can overtake in second is a mystery to us!)
Radar research
Meanwhile, Ducati is working on other radar projects in Australia.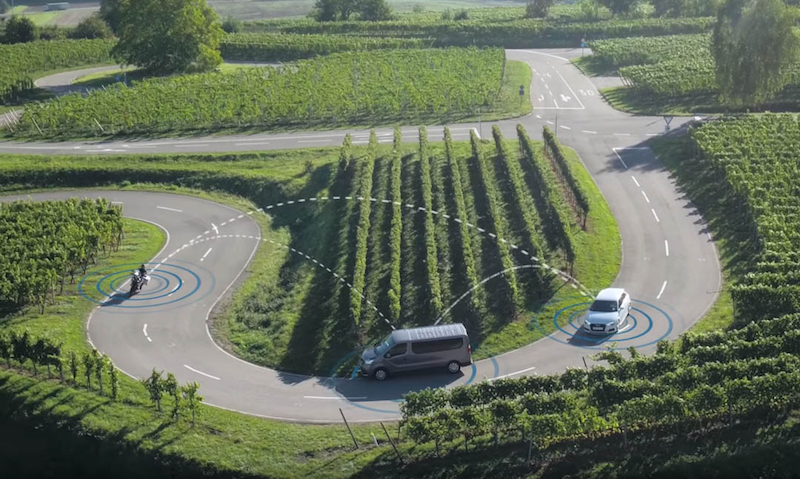 The Bologna company has joined with South Australian company Cohda Wireless and Bosch to develop radar technology that warns riders of nearby traffic before they can see it.
The technology uses public WLAN standard (ITS G5) and was initially developed for use in driverless cars. 
The radar sends information about vehicle type, speed, position and direction of travel at 10 times per second and uses "multi-hopping" to relay information up to several hundred metres.
Riders will see the information as a 3D map on a screen and receive an audible alert via Bluetooth that warns of approaching vehicles.
All this safety technology is part of Ducati's "Safety Road Map 2025" strategy.
It also includes hill hold control which automatically applies the handbrake when stopped and the progressive extension of Bosch ABS Cornering to the entire product range.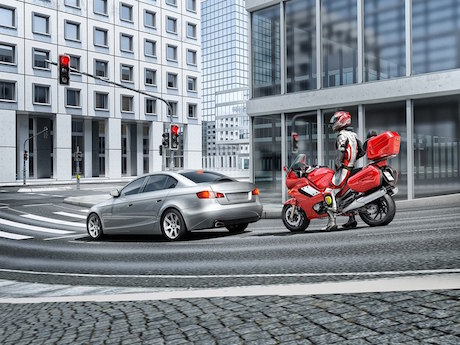 ABS cornering has been introduced on the Scrambler 1100 and allows full braking grip control even when cornering.