Ducati is as well known as Ferrari for its fire-engine red, so it seems strange that they have announced "a goodbye to the traditional Ducati Red" to introduce a Titanium Grey on the 2019 SuperSport model.
The base model SuperSport will still have red in the wheel rims and frame.
Meanwhile the recently recalled SuperSport S, fitted with Öhlins suspension, Ducati Quick Shift up/down and rear seat cover, will continue to be available in Ducati Red as well as the Star White Silk with red wheel rims and frame.
Ducati would hardly say a final goodbye to the colour with which it is so famously associated.
Grey models
Grey has featured before in many Ducati models, but it just seems so bland and drab compared with its traditional red, yellow, or even white.
There is no word yet on how much it will cost, but usually Ducati adds a bit extra for special colours, although they often come with some extras.
However, in this case, it is the base model's official colour with no price change.
The optional rear seat cover and pannier inserts will also be available in grey.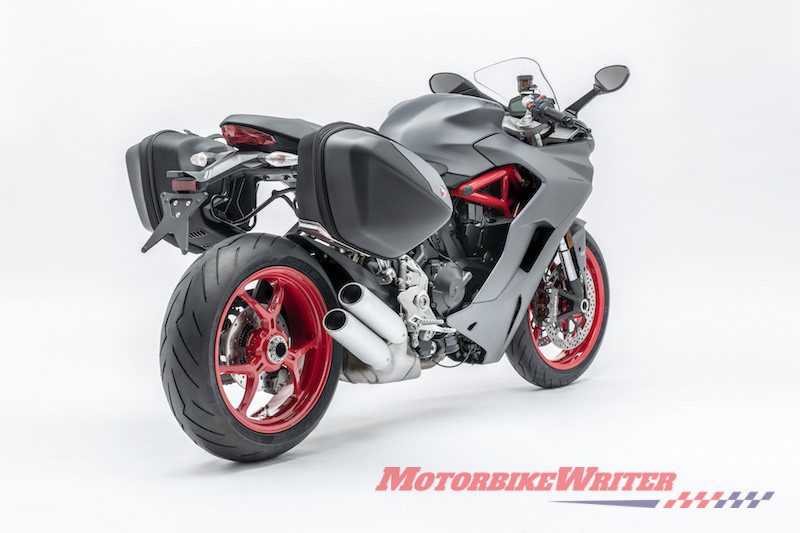 SuperSport is powered by a 937cc twin-cylinder Testastretta 11° engine with 82kW of power.
It also features the Ducati Safety Pack of Bosch ABS and Ducati Traction Control.