Ducati has finally confirmed that it will produce a naked version of the Panigale V4, called the Streetfighter V4, from March 2020.
The company made the announcement over night as it unveiled its Streetfighter V4 prototype to race the famous Pikes Peak International Hillclimb on 30 June 2019.
Ducati says that "as part of the development process of the new model, the 'Race to the Clouds' has been identified as an ideal proving ground for testing the high performance of the Streetfighter V4".
The company has won the Colorado hillclimb three times in 2011 and 2011 with the Multistrada 1200 and last year with the Multistrada 1260.
They celebrated with Pikes Peak versions of these models.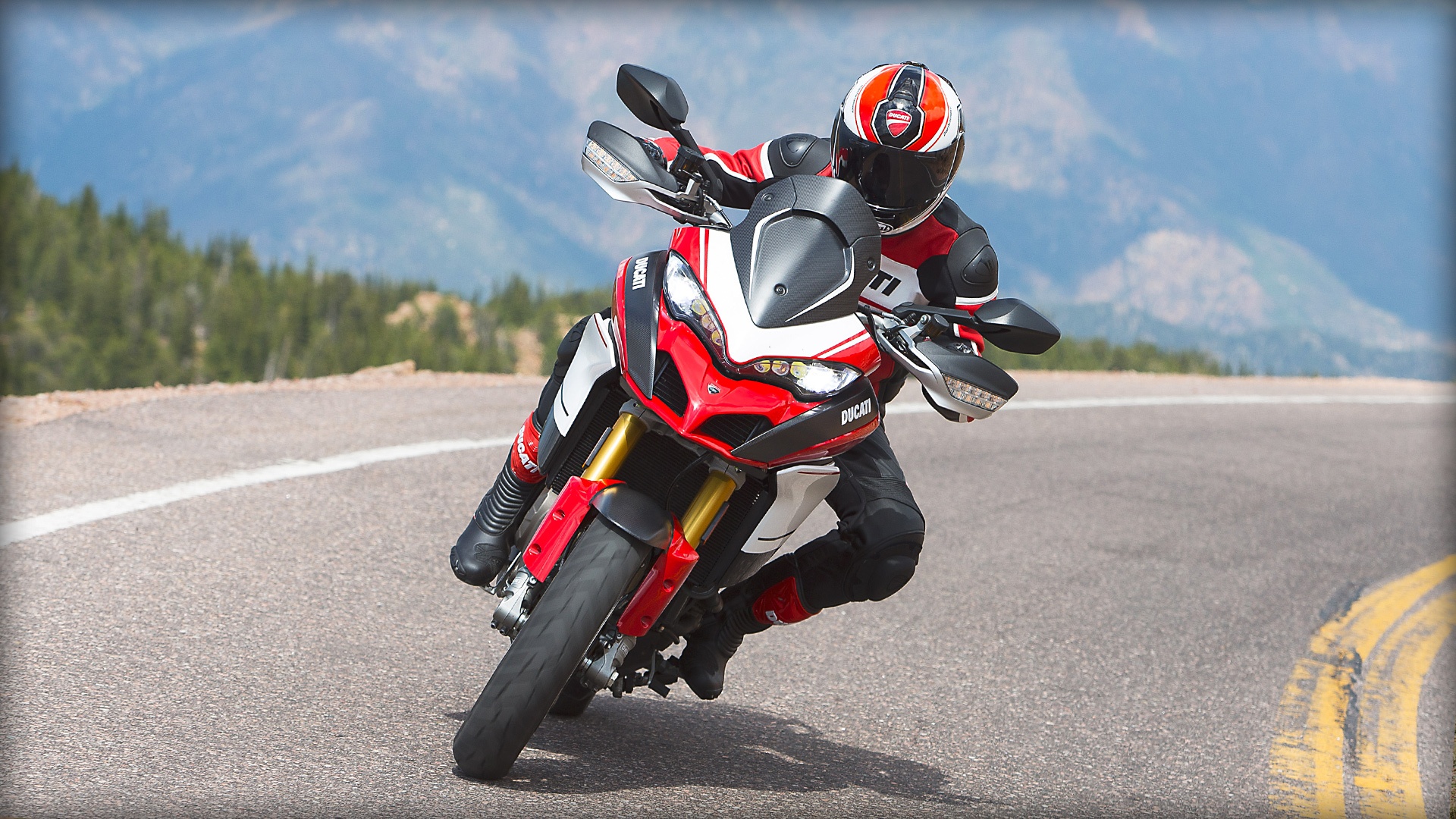 In its official release, Ducati says the Streetfighter V4 "derives directly from the sporty Panigale V4 stripped of its fairings, and fitted with high and wide handlebars".
One of the prerequisites for motorcycles in the hillclimb is that they do not have clip-on handlebars.
Streetfighter V4
It's been no secret that Ducati has been working on a Streetfighter V4, but they still have some secrets.
While Ducati has not released any tech specs on the prototype, the race-trim engine is expected to have more power than the Panigale V4's 213 horsepower (158kW).
"The high performance of the 1100cm³ Desmosedici Stradale is kept in hand by aerodynamic profiles specifically designed for this model," Ducati says.
However, the street production version may be a little tamer, although probably still more than the Aprilia Tuono's 173hp (129kW).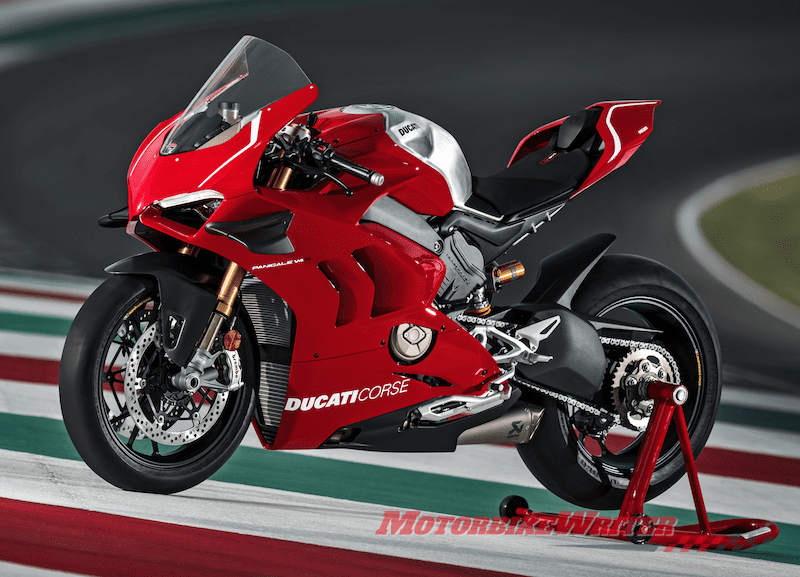 "The prototype will race with a 'pixelated' livery, designed by the Centro Stile Ducati; unlike the normal practice with prototypes, the livery does not hide the lines, but exalts them by deliberately revealing how the bike will finally look, "Ducati says.
There is not a lot of difference to the Panigale V4.
Gone is the windscreen and full fairing, although there is still a fair amount of aero bodywork for a naked bike. The rear of the bike looks very similar.
The biggest difference is in the short nose cone with very discrete "eyes" as LED headlights.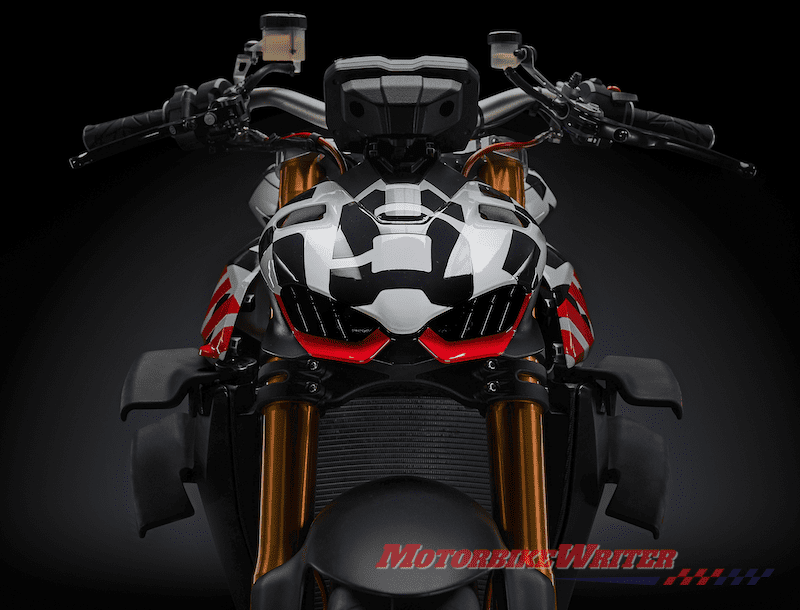 Ducati boss Claudio Domenicali confirms that the Streetfighter V4 will be "one of the stars of the Ducati World Premiere 2020".
"Streetfighter V4 is the Panigale for road riding; so there was no better stage than the Broadmoor Pikes Peak International Hill Climb for what will be the highest performance Streetfighter ever put into production," he says.
The bike will be presented to the public at the EICMA motorcycle show in Milan in November and will be available in Ducati dealerships from mid-March 2020.