Ducati's Scrambler 1100 is expected to have another couple of variants when the company unveils its blitz of 2020 models on 23 October 2019.
The company recently filed documents with the US emission agency for a "Scrambler 1100 Pro" and "Scrambler 1100 Pro Sport".
They will have the same 1079cc, L-twin motor with 62kW and 88Nm.
Ducati already has a Scrambler 1100 Sport model (pictured above) with Ohlins suspension.
So the "Pro" addition could be off-road models like the 803cc Scrambler Desert Sled with taller suspension and knobby tyres. It could also feature electronic suspension adjustment.
It would be an obvious move to compete with the Triumph Scrambler 1200 with 66.2kW and 110Nm.
Ducati blitz
Ducati is set for a blitz of up to seven new 2020 models and variants in October.
They have already announced the Streetfighter V4 will be released as a 2020 model.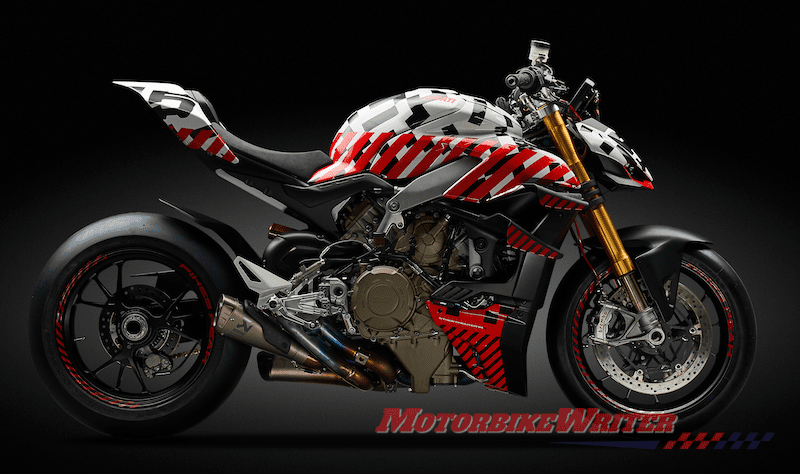 We've also seen spy photos of a Multistrada V4 and we suspect there might also be a Monster V4 in the works.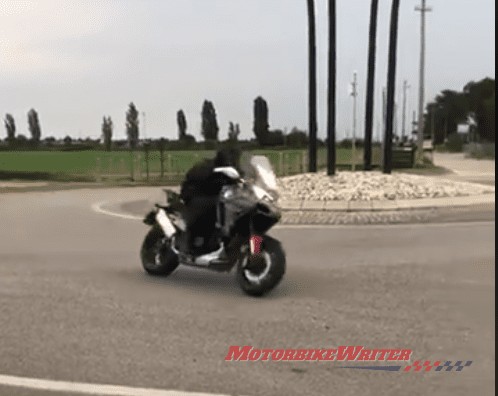 And last month a leaked document from the US Environmental Protection Agency listed the "Multistrada 1260 S Grand Tour" and "Scrambler Icon Dark".
Since the Multistrada GT will be powered by the 1262cc L-Twin engine as the name suggests, maybe the Multistrada V4 is on hold for another year.
Or they may be considering running two Multi ranges with twin and four-cylinder engines.
We also expect the Grand Tour will have luggage and a bigger windscreen.
As for the 803cc Scrambler Icon Dark, it is likely to have a blackened engine and matte-black paint instead of its iconic yellow.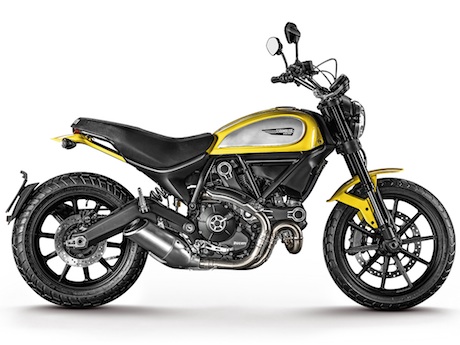 Whatever their model blitz in October is composed of, every model will have blind spot warning and adaptive cruise control, as they announced in April 2018.