Just as new model bikes are finding new niches, so rider gear also has to follow suit.
The latest craze in urban street machines is mirrored by the arrival of a host of urban gear.
Andrew Wright, DriRider brand manager for McLeod Accessories designed a jacket that fits right in with the urban theme.
Aptly called the Urban Hoodie at $269.95, it features a detachable hood so when you get off the bike, you don't need to ditch the jacket to fit in with the crowd.
It's a stylish black nylon soft material with stretchy cuffs and waist. So it's not only fashionable but comfortable – indeed a rarity.
While the hood section looks the part, it's also very practical as for keeping your head warm when you take off the helmet in winter.
However, remember to quickly unzip it and place it in one of the front pockets when it rains.
The jacket is largely weatherproof, but the front zipper will let in some moisture.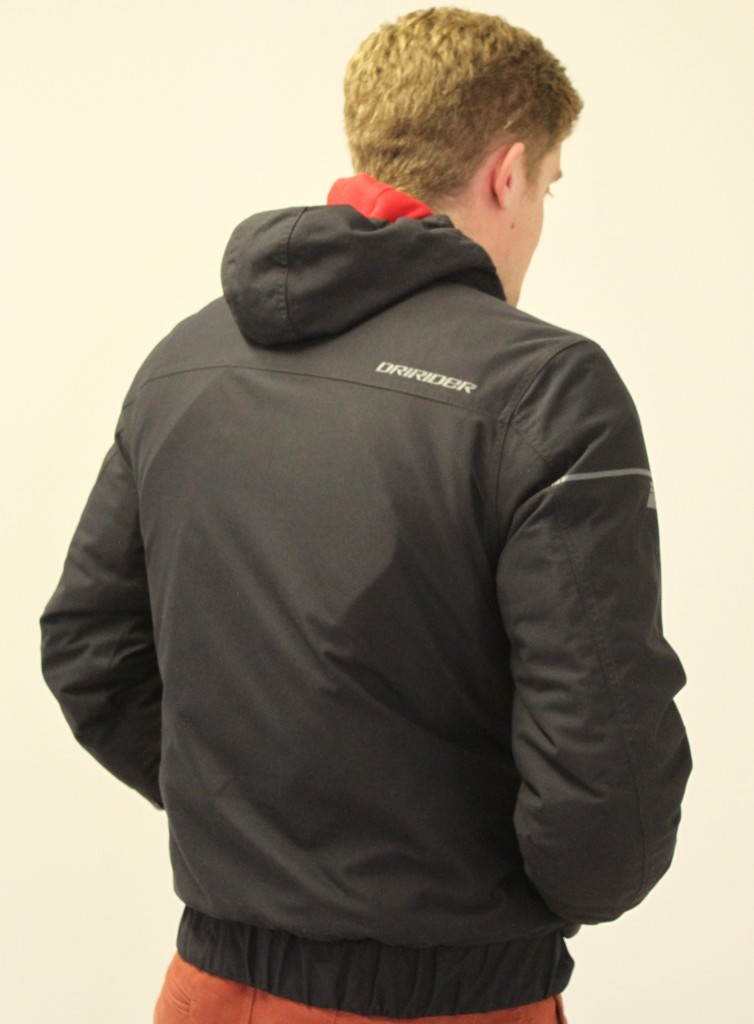 The jacket won't fight the frost, but it's ok for cool autumn and spring days in the low teens or single digits. When you're off the bike, you can also slip your hands in behind the front pockets to warm them up in the convenient felt-lined pockets.
Zip out the quilted thermal liner and the breathable and weatherproof exterior is quite light for days up to about 30 degrees.
Pockets include waterproof front pockets, a zipped wallet pocket with velcro phone pocket in the liner and two velcrop pockets – one on each side – when you take the liner out.
There is also a waterproof pocket inside the front zip so you don't have to completely open the jacket to get your wallet out.
It's not great protection for touring or track use, but great for city use with CE Armour in the shoulders and elbows and EVA back pad.
The hoodie comes in black only from XS to 4XL.
It fits in fashionably well when teamed with a pair of Classic 2 DriRider jeans at $149.95 and the new Iride canvas boots at $149.95 for the complete urban look. You won't even look like you've just stepped off a bike.
DriRider gear starts with Andrew sketching his ideas for chief graphic artist Rob Walz to produce the final artwork. Andrew organises the manufacture in Asia, along with a detailed list of materials, and markets the products.
Enquiries: 1300 300 191