This dragbike can hit 235mph (378km/h) in 5.8 seconds which is faster than a Formula One car or an F15 jet fighter plane.
Next week Brit Ian King and his Gulf Oil Top Fuel Dragbike will attempt a Fédération Internationale de Motocyclisme (FIM) world record at the Straightliners Top Speed event.
He will attempt to break fellow Brit Phil Brachtvogel's record in Category I, Class A1, Division B (partially streamlined), over 1350cc to 1600cc. It's not actually a top speed, but the average of two ¼ mile standing starts.
Ian says the dragbike is the "fastest motorcycle outside of the USA from a standing start".
The dragbike is powered by a Purpose-built Puma 1584cc inline fuel-injected and supercharged four-cylinder engine with up to 1500 horsepower which is about 50% more powerful than a Formula One car.
It features aluminium cases and billet steel crankshaft, 12V DOHC billet aluminium cylinder head with aluminium bronze hemispheres.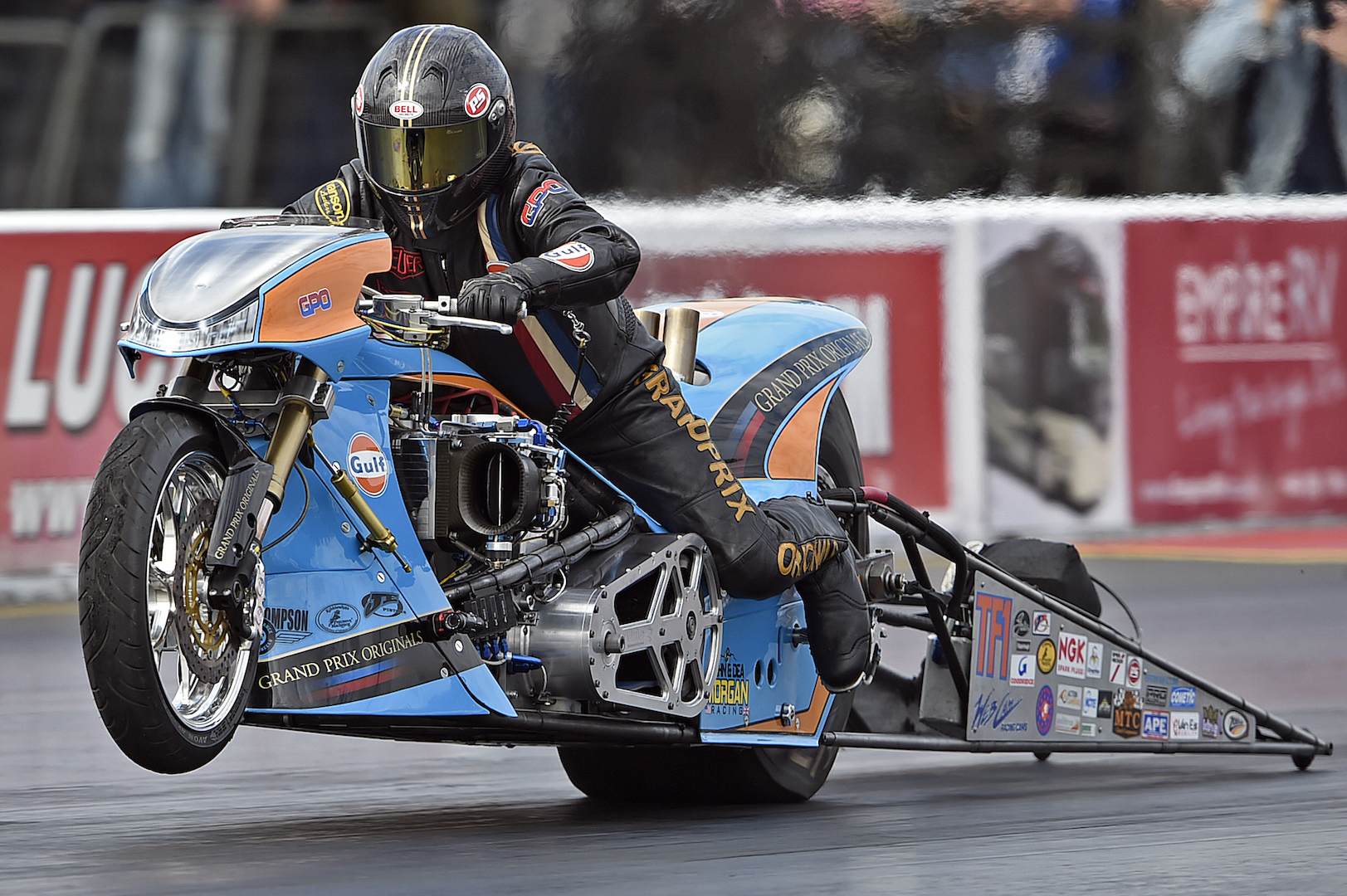 Ian King built his first custom motorcycle at the age of 13 and has now won a total of nine FIM European Championships with an unprecedented four back-to-back titles.
The Straightliners Top Speed event on September 17-18 at Elvington Airfield in North Yorkshire will also include a wide range of conventional high-powered motorbikes and other four-wheel vehicles attempting various speed records.