Red Bull has gone and usurped a quarter-mile drag strip so that they can run a speed test – and while that sentence itself boasts nothing out of the ordinary, the machines chosen for the honors are quite another matter.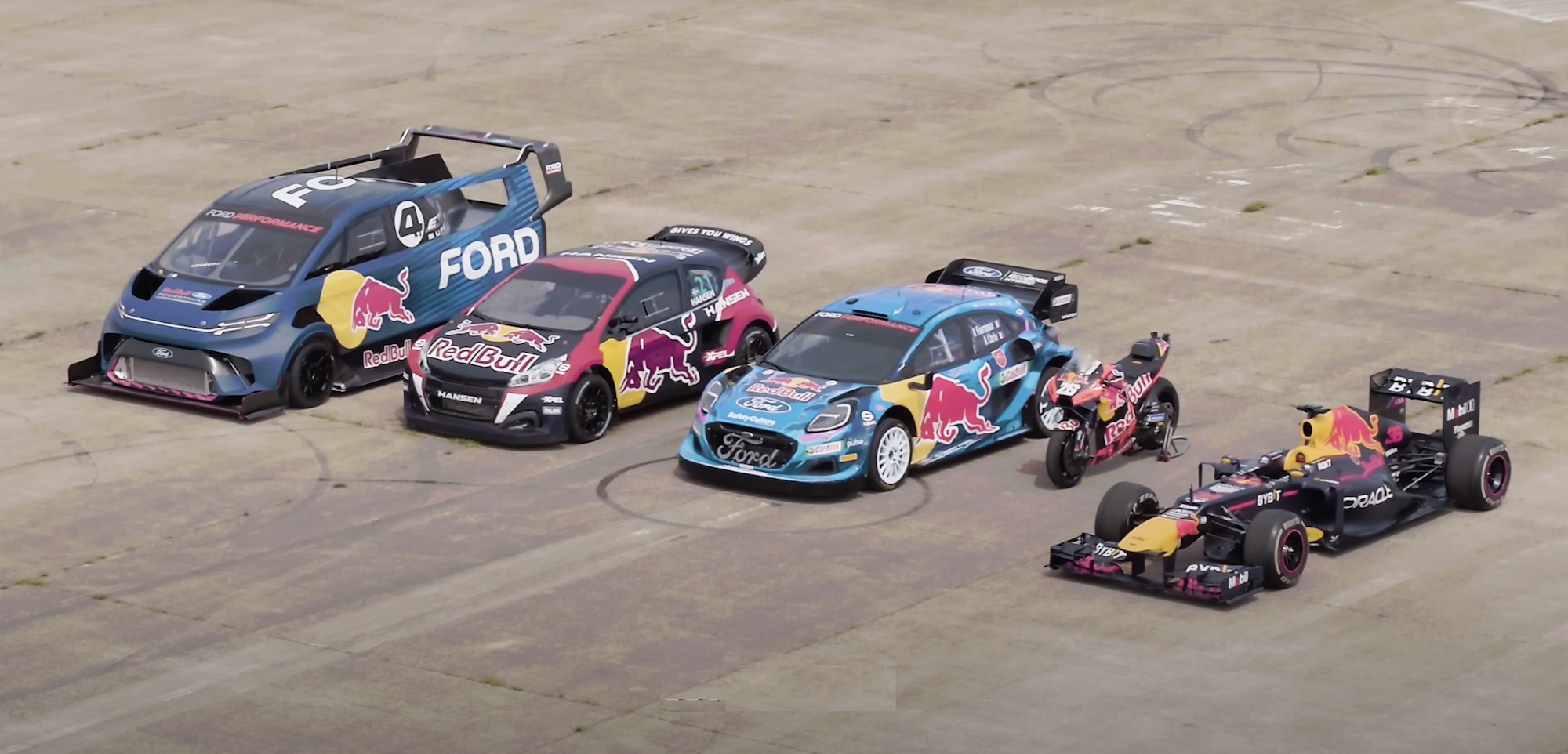 Here's a list of the rev-happy monsters chosen to blast the straightaway, in order of the above photo:
A 1,500kW (2,040hp) E-Transit Ford SuperVan 4.2, driven by Romain Dumas 🇫🇷

2019 FIA World Rallycross champ Timmy Hansen set with his Rally Championship Car 🇸🇪

M-Sport Ford World Rally Team's Adrien Fourmaux in his built-for-start-line-acceleration WRC Rally1 Hybrid car 🇫🇷 (additional mention of drivers includes Matt Jones and CarWow's Mat Watson)
Dani Pedrosa and his bonkers MotoGP Red Bull Factory Racing KTM RC16

🇪🇸

Liam Lawson aboard Sebastien Vettel's 2012 Championship-winning Formula One RB8 🇳🇿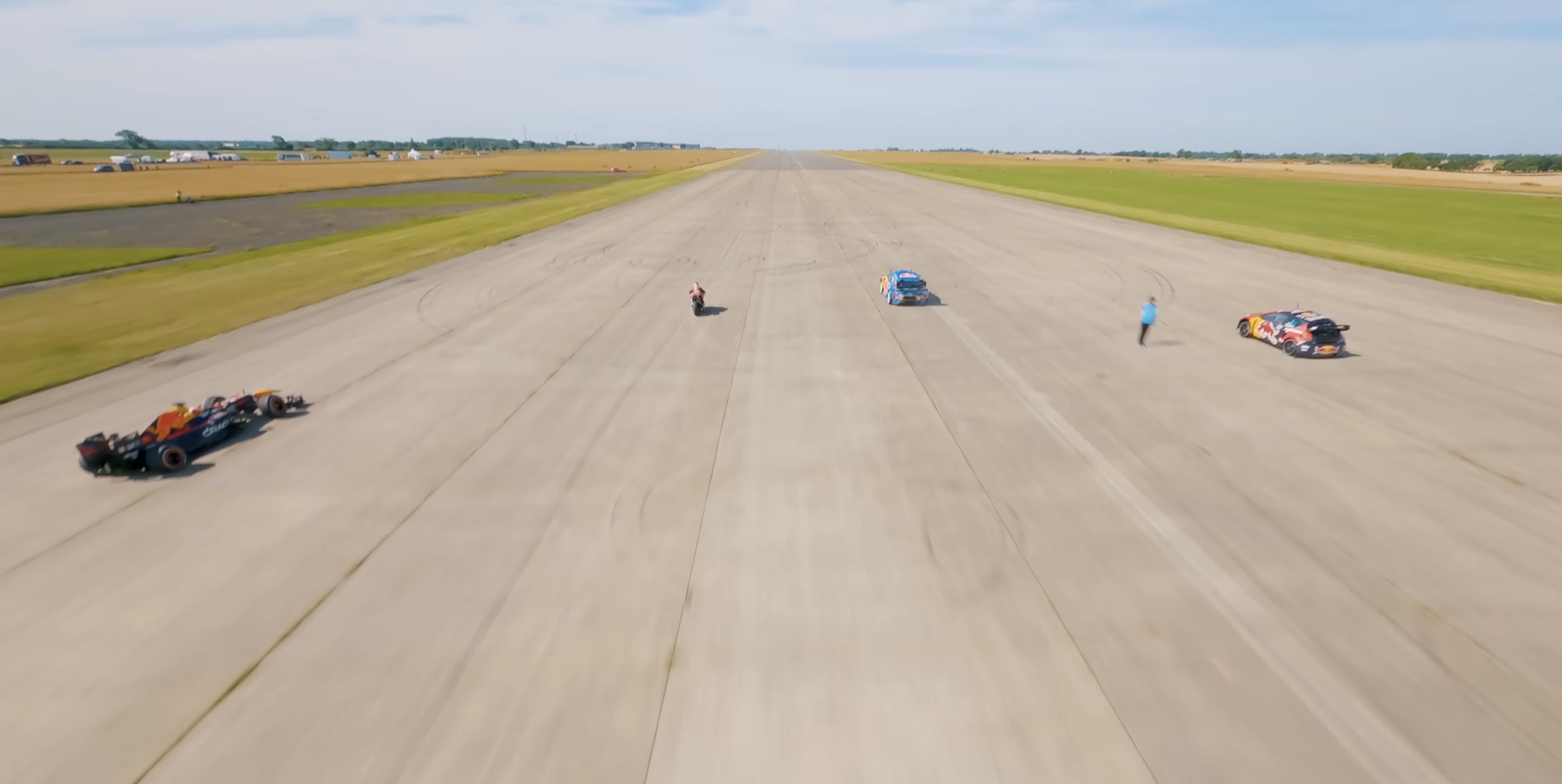 With a lineup like this, a few choice English phrases come to mind, "off your rocker" and "bat out of Hell" being but a few. 
Fancy a guess at who bit pavement the hardest?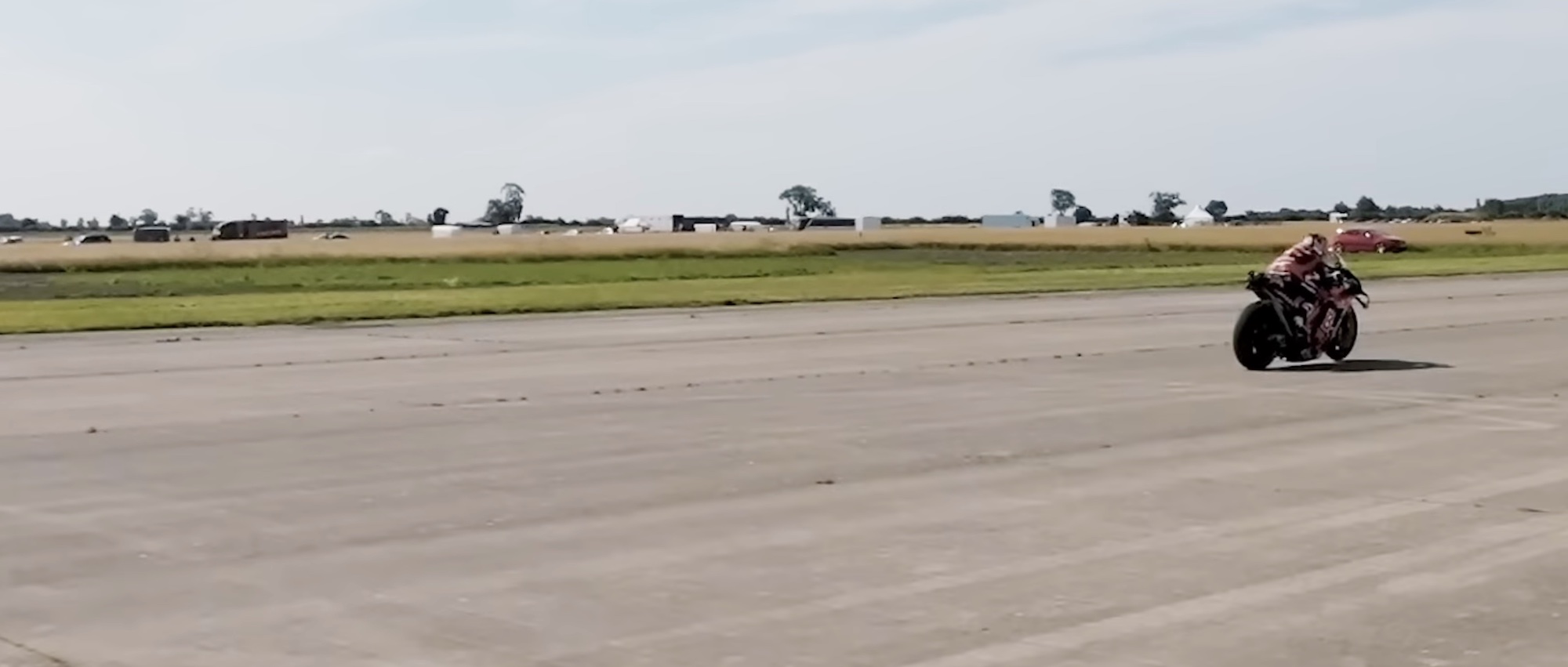 Big congrats to Dani Pedrosa and his RC16, having made his Red Bull Racing team proud by snatching up all three first-place spots in the event!  Honorable mention goes to the Ford SuperVan 4.2, whose yank-ey electric torquedos beat all cars in the competition while simultaneously giving Jones a reason or two to change pants.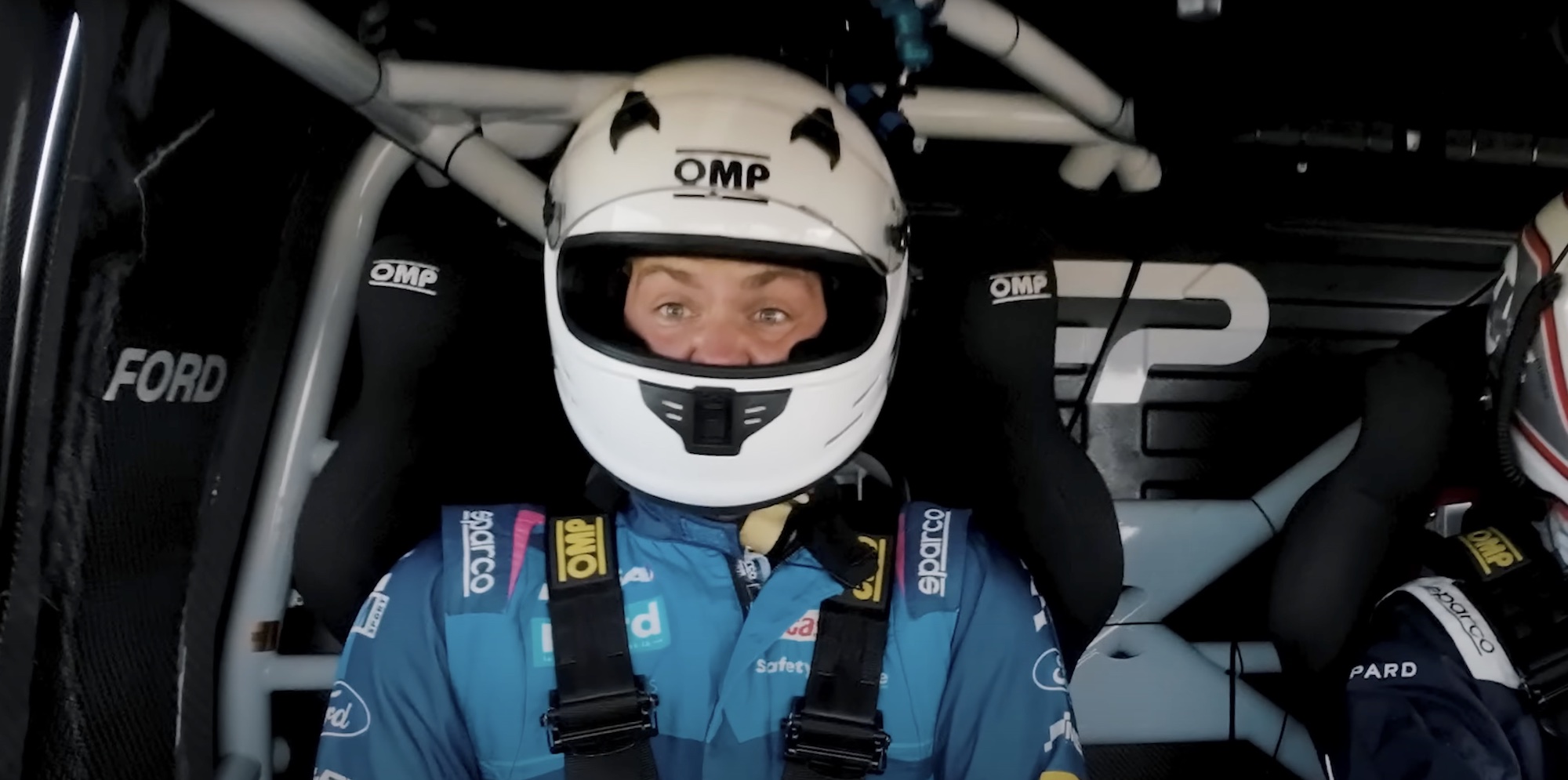 What do you think of Red Bull's drag race?
*Media source from Youtube*