Dorna Sports is having a key member of their board move from Commercial Director to Strategic Advisor, and there's a rather large position to fill.
Who better to take over Dorna's Commercial Directorship than somebody who relates to MotoGP's fan engagement, shows competence in the competitive world of screen-happy entertainment, and boasts the coolest experience of having been the NBA's Senior Vice President for Global Partnerships and Media?
Dan Rossomondo's integration into Dorna is the official word around the MotoGP paddock, confirmed six hours ago by Simon Patterson, a MotoGP freelance journalist with an ear in on Dorna's doings, thanks to his proximity to the GP tarmac.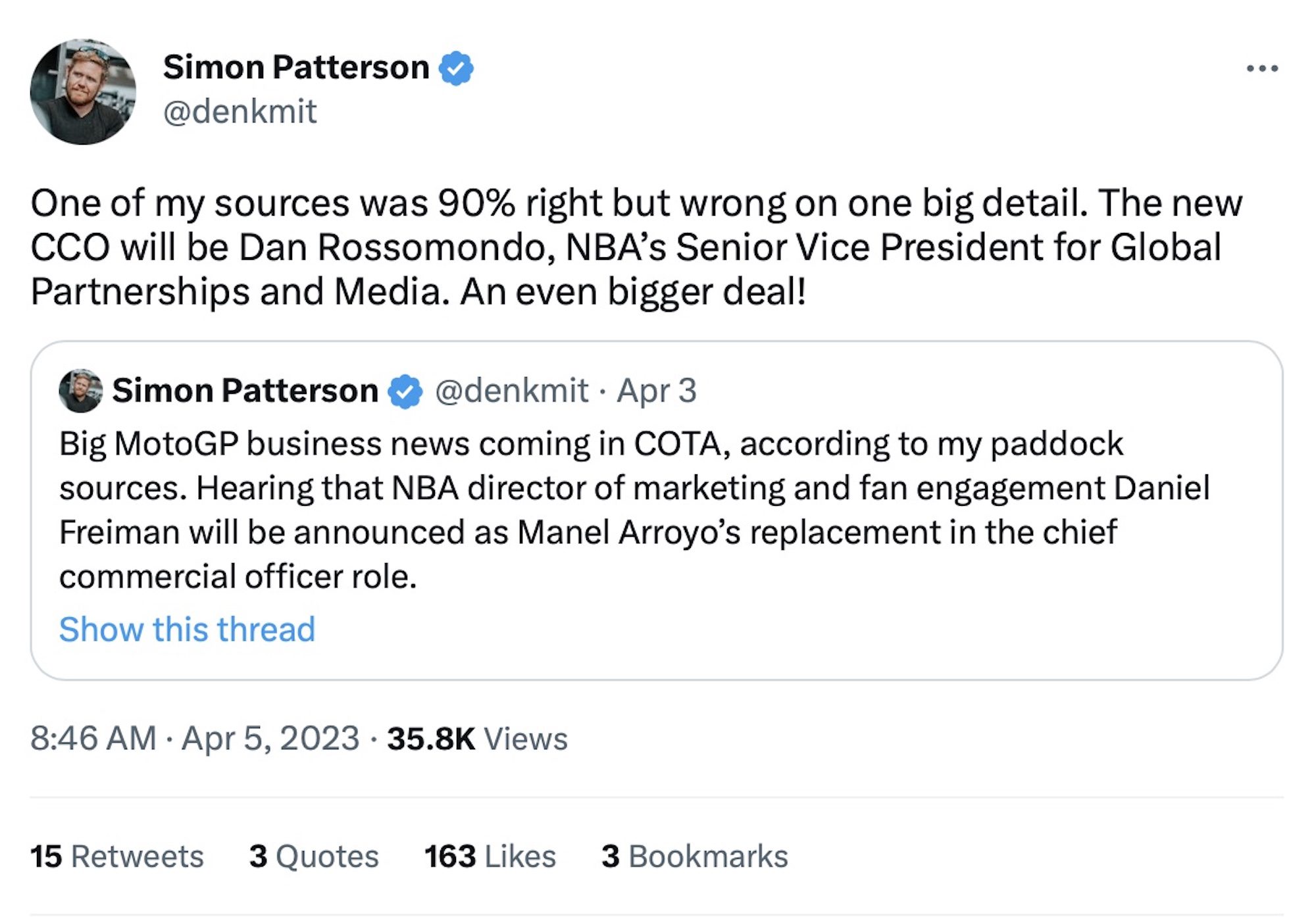 "MotoGP is truly a global sport that combines technological innovation with the riders' ability, athleticism and skill," enthuses Rossomondo himself in a recent press release from MotoGP. 
"They are the heroes of the show and the sport is spectacular to watch. Right now, MotoGP is perfectly positioned to cultivate its current fan base at the same time as attracting new audiences, with incredible scope to push boundaries and take on fresh opportunities. It's high paced, and the passion from riders, the people in the paddock and the sport's millions of fans is something special."
"When I met Carmelo, Enrique and Carlos, our views on the sport and the business quickly aligned. I'm really excited to jump into the role."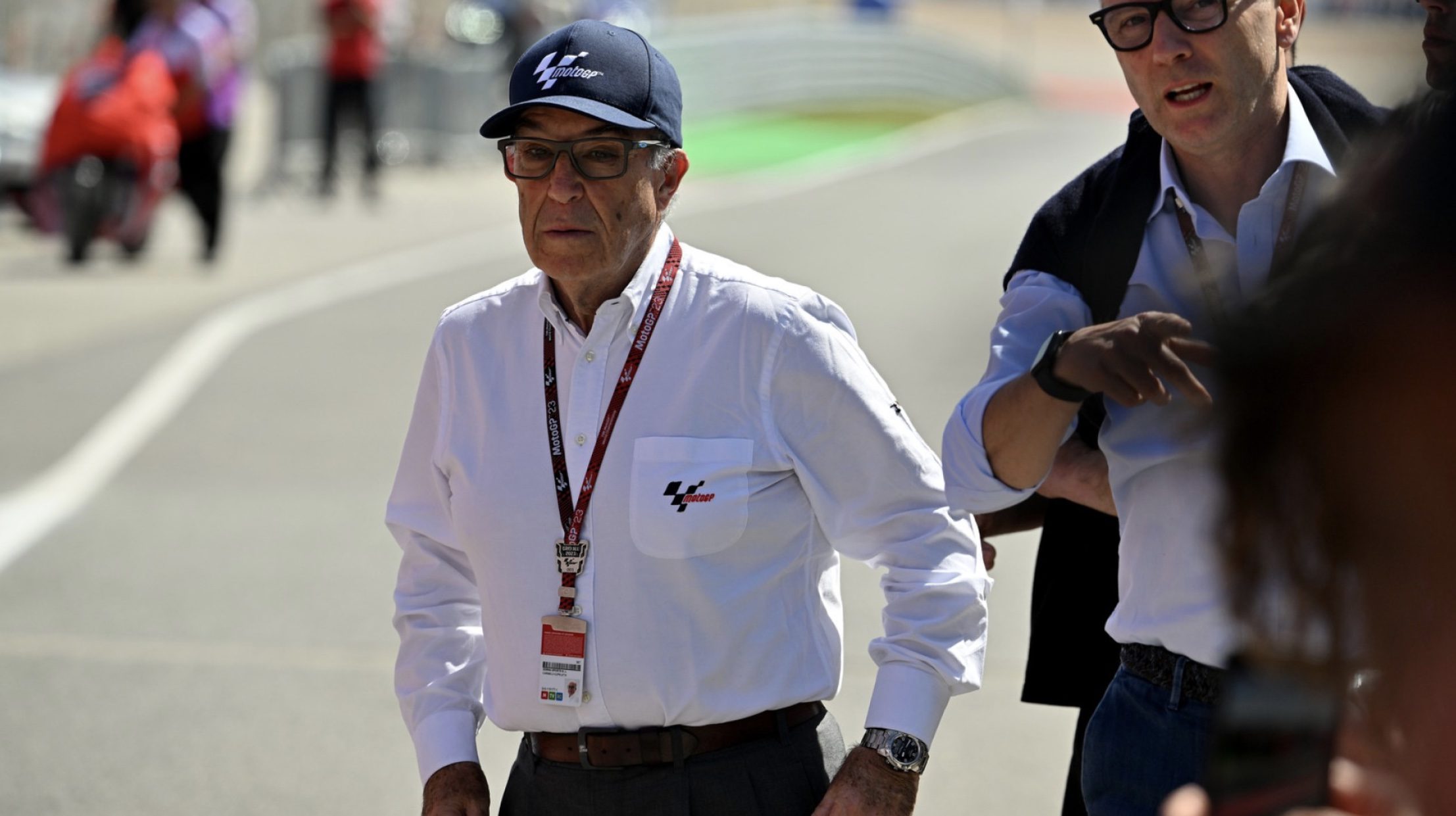 With 2023's MotoGP fan engagement hitting below the belt buckle and the space between team competency ever shortening, there's never been a better year to bring in somebody to spice up the battle on the twisties; all the very best to Rossomondo as he aligns with Dorna Sports for a fantastic year of smiles and miles!