Even though the seventh annual Distinguished Gentleman's Ride on 30 September 2018 shines an "extra strong" spotlight on men's health issues, the event is also eagerly supported by many ladies.
Ladies take charge
'In fact, almost 30 of the rides planned this year in more than 650 cities across 95 countries are organised by ladies, says DGR spokesman Stephen Broholm.
"DGR's always had a strong level of support from women over the years, with our numbers suggesting just under 20% of registered riders are women actively raising funds and participating in their local events," he says.
"The feedback I've had from some of our women hosting rides in the past, the event reflects their ambition to support the men in their lives, be it a relative, friend or partner that's either experienced prostate cancer or lost somebody close to them passing due to suicide."
One active supporter is Jane Sim who is hosting the Wollongong DGR for the second year running. She is the marketing and events manager at City Coast Motorcycles and her husband, Tim, is dealer principal.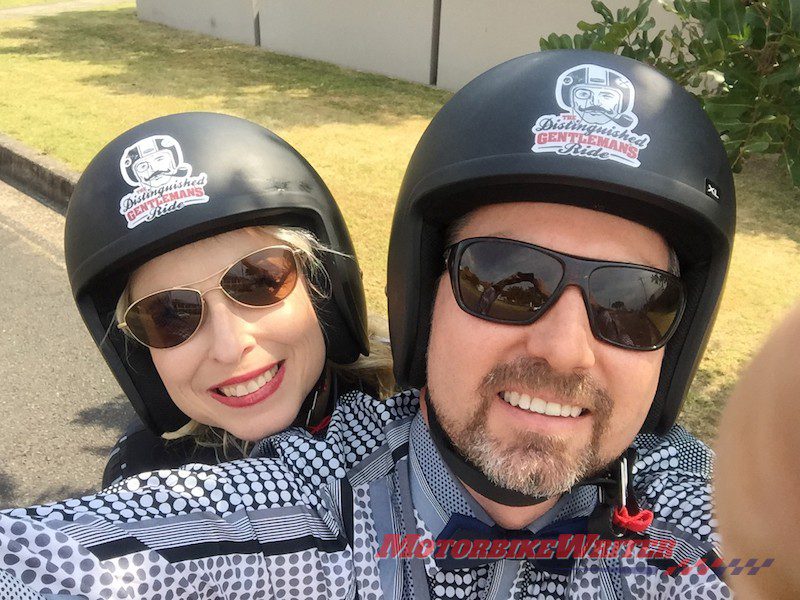 "I'm particularly excited about the number of women registering this year," Jane says.
"Women ride too and are also touched by these issues.
"Tim and I have both had uncles suffer with prostate cancer. This is for the men in our lives, including our fathers, my two brothers and our son.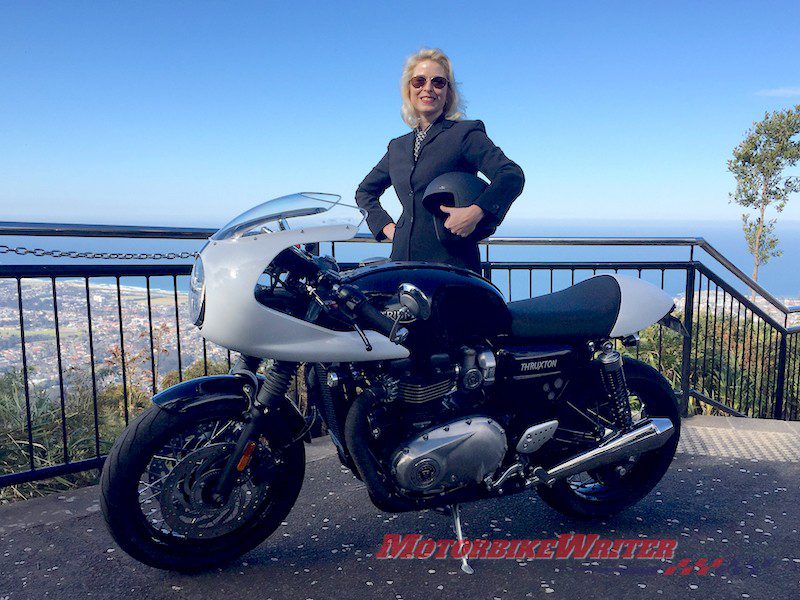 "There's something like 54,000 registered charities in Australia vying for attention and it's vital we keep men's health issues in the spotlight."
This year Jane will ride pillion with Tim on either a Triumph Street Scrambler or Bonneville T100.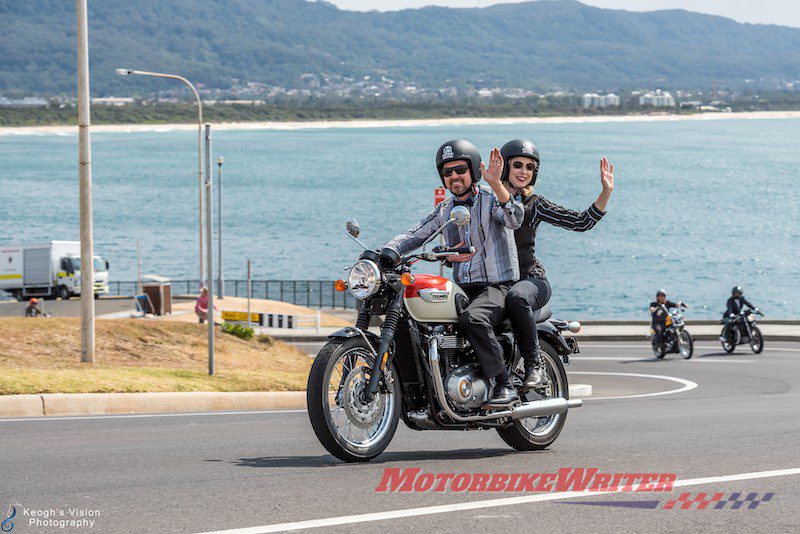 Click here to sponsor Jane and Tim.
2018 DGR event
Stephen says this year's launch video has an "extra strong message".
"The intent is to highlight the huge number of men that die per annum from suicide and prostate cancer, and that it affects all men and the people in their lives, whether they ride a motorcycle or not," he says.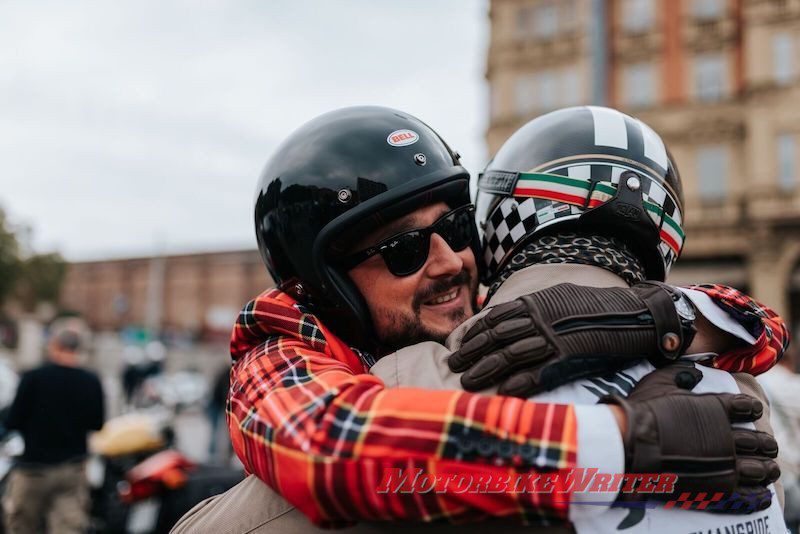 "With the imagery showing men disappearing as they ride past the lady on the street, riding under the overpass and the general public when the riders go past them, we wanted to hit the message hard.
"If this video encourages more men to get checked and be aware of the health of their prostate, and to also seek assistance when experiencing mental health concerns, then it's our job done.
"If these people also help contribute to raising funds for prostate cancer research and mental health programs then that is a bonus."
Funding goals
Less than a week into the 2018 DGR campaign organisers are "quietly confident" of reaching their goal of raising $US6m this year for The Movember Foundation.
On September 30, more than 120,000 men and women are expected to dress in their finest attire and ride their vintage and classic-styled motorcycles to not only raise funds but also awareness of prostate cancer and mental health.
Founded in 2012 by Sydney rider Mark Hawwa, DGR has raised more than $US13 million for men's health.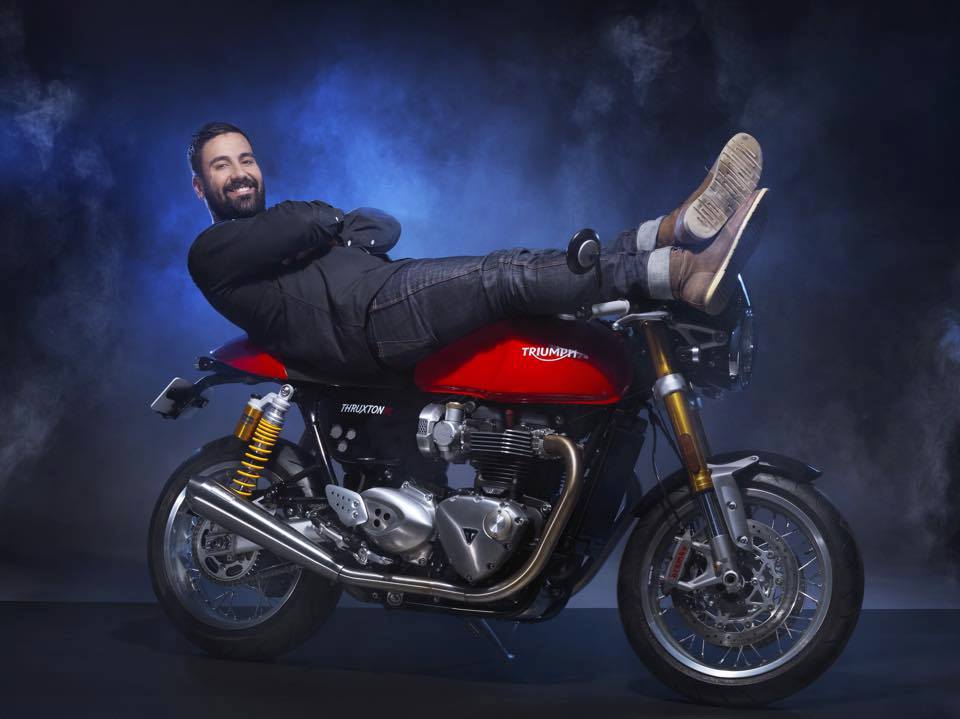 Fund-raising rewards include motorcycles and luxury watches from major partners Triumph Motorcycles and Zenith Watches, and other reward prize.
If you ride a vintage or classically styled motorcycle and wish to participate in your nearest event, or make a donation to the cause, visit www.gentlemansride.com.
Jane says she enjoys the way DGR "breaks the mould of what a typical motorcyclist looks like".
"Participants dress up to the hilt in tweed jackets or dinner suits," she says.
"Last year we had side cars with children and folk sipping from teacups before the ride. It's theatrical and all good fun."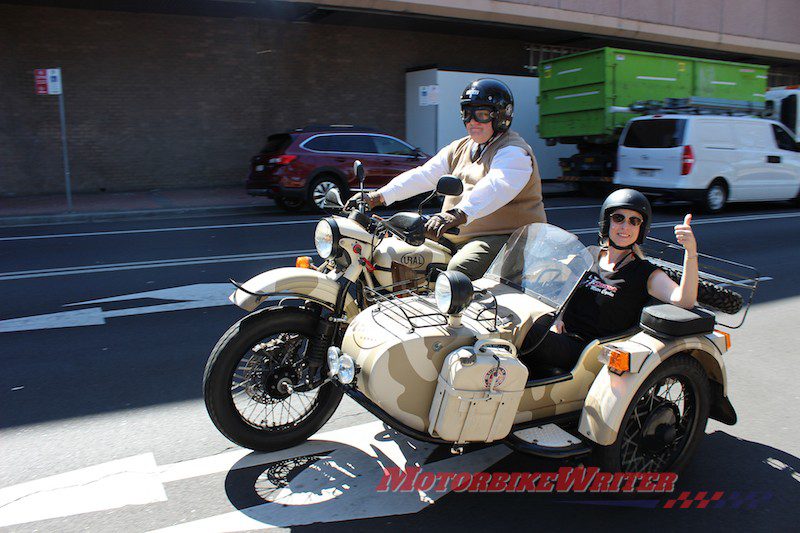 2017 DGR photos