A Brisbane teacher who is the record holder for a double crossing of the Simpson Desert in a single day is heading to the United Arab Emirates to prepare for the 20-18 Dakar Rally.
Trevor Wilson, 26, joined Scott Britnell last year for his assault on the record. Scott crashed, but he encouraged Trevor to continue.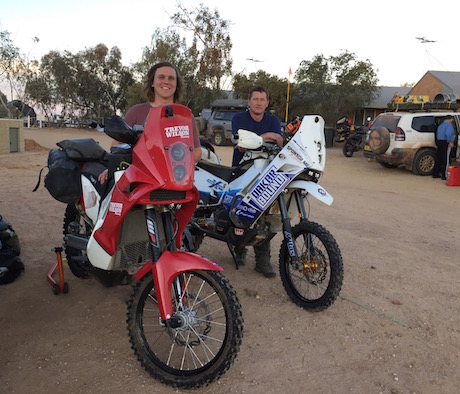 Trevor eventually became the record holder for the one-day ride from Birdsville to Mt Dare and back with just 22 minutes to spare. 
His GPS and both trip meters broke on the return leg, he missed the second backup fuel drop after skipping the first to save time and ran out of fuel 15km from town then used half a cup full that was left sloshing in the bottom of the fuel bladder to nurse into town.
Now the Simpson Desert record holder is heading to the UAE for the 2500km Desert Challenge from March 29-April 6, to qualify for the Dakar and as part of his gruelling preparation and training.
Watch Trevor's training video put together by Nathan Reed.
"For the past three months I have been flying down to Newcastle each weekend to train in the sand dunes on Stockton Beach to prepare myself for the conditions," he says.
"We have been out in the heatwave on 41C days training intentionally in the heat, heading into the mountains doing 600km navigational road books to prepare for navigation, running along the sand dunes to increase our fitness."
He also runs and does weights every weekday, cycles every other day and rides from 3am before work.
"Every hour has been used to prepare the best of my ability to compete well," he says. 
Trevor says he has dreamed of competing in the Dakar since he was a child.
"Ever since I was a child I would watch the Dakar Rally on SBS and I always had a dream of seeing myself on the podium to start the rally," he says.
He has entered with the race team HT Rally Raid and will ride a KTM 450 Rallye Factory Replica.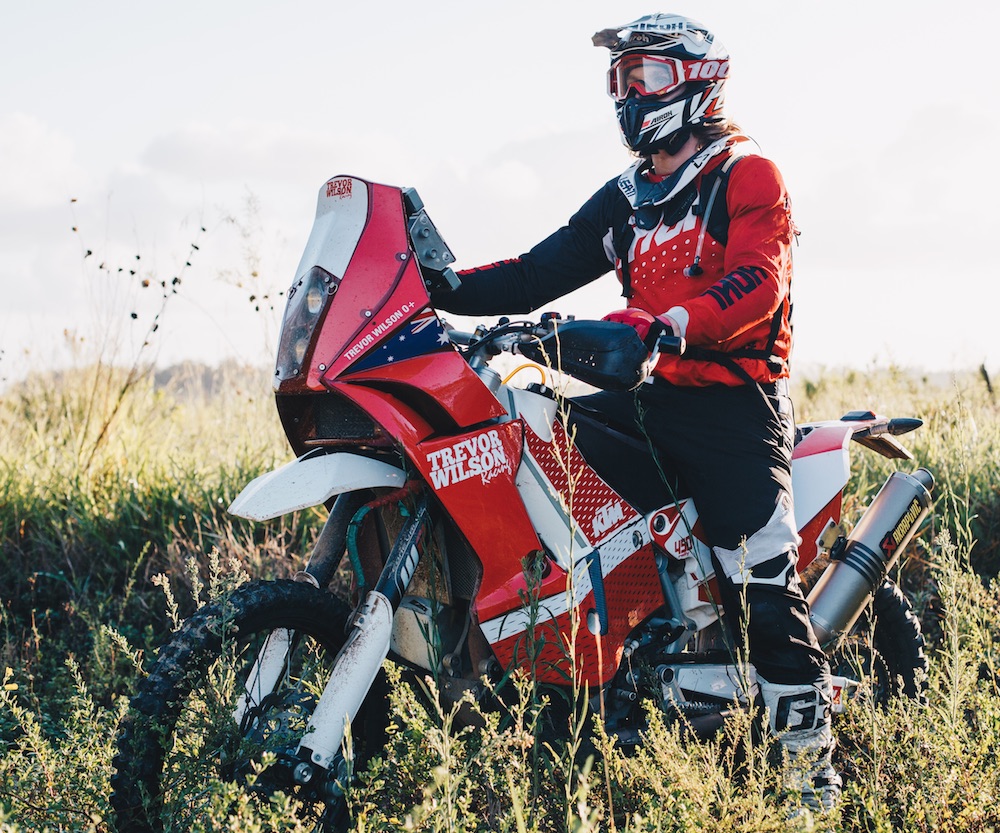 Other Australians competing in the UAE event who have been training with Trevor are James Ferguson and Lee Stephens.
Meanwhile, check out Scott Britnell's preparations for the 2018 Dakar Rally.