Stay Protected This Fall
With fall here now, I really need to insist you buy a new jacket that's ready for the weather. Fall is my favorite time to ride honestly. The weather is just right for really enjoying a long ride. However, you have to be well-equipped for it.
Every week I take a look at the deals out there. This week I pulled some jacket deals from Revzilla and 2Wheel so that you guys would have some great options. If you want to see all the options on sale right now, then click those links above. Otherwise, keep scrolling.
Belstaff Brooklands Jacket
Regular Price: $695.00, Sale Price: $399.00 (43% off)
The Belstaff Brooklands Jacket is a stylish and well-made jacket that features an 8-ounce waxed cotton shell. There are removable CE armor in the elbows and shoulders, a pocket for an additional back protector, a waterproof internal membrane, a zip-in removable body liner, corduroy-lined collar, waterproof pockets, air grommets for airflow, and a buckle cover to keep it from scratching your bike. The 43 percent off will save you $296.
Check it out at Revzilla
REAX Folsom Leather Jacket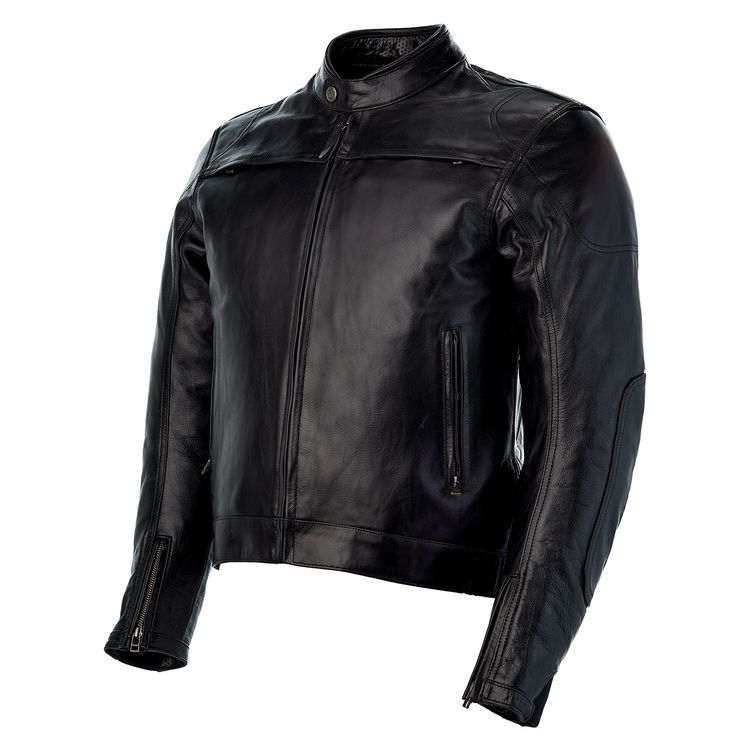 Regular Price: $429.00, Sale Price: $279.00 (35% off)
If you're looking for a badass leather jacket, then you need to check out the Reax Folsom Classic Leather Jacket. It has a classic style in a modern leather jacket. It features buffalo leather, CE level-2 elbow and shoulder armor, a pocket for a back protector, articulated sleeves, lateral shoulder gussets, moisture-wicking stretch mesh lining, adjustability at the waist, a waterproof pocket for your phone, and belt loops for your pants. The 35 percent off the jacket knocks the price down by about $150.
Check it out at Revzilla
Icon Merc Deployed Jacket
Regular Price: $195, Sale Price: $149.17 (24% off)
Looking for an eye-catching jacket that is comfortable and ready for riding? This Icon Merc Deployed Jacket is for you. It features a D30-infused and reinforced shoft shell chassis that will provide good protection. Pair that with zippered ventilation, sportcuffs, a headphone pass-through, D30 protectors in the shoulders, elbow, and back, and a level-1 waterproofing capability and you have a good jacket. The 24 percent discount takes the price down by about $46. 
Check it out at 2Wheel
Speed & Strength Overhaul Denim Jacket
Regular Price: $149.95, Sale Price: $95.97 (36% off)
Speed and Strength makes some fantastic jackets and this Overhaul Denim Jacket is no different. The jacket looks good and features an Enzyme washed 12-ounce denim frame. There's CE approved armors in the shoulder and elbows and a spine protector. There's also a removable vest liner, shoulder expansion gussets, a Mandarin style collar, some belt loops for pants attachment, and reflective trim. The 36 percent discount takes about $54 off the purchase price. 
Check it out at 2Wheel
Icon Hypersport Prime Jacket
Regular Price: $375.00, Sale Price: $185.33 (51% off)
The Icon Hypersport Prime jacket brings peak performance to riders in the Icon line. The chassis of the jacket is a mixed material, including leather, mesh material, and textile. There are TPU shoulder and elbow caps and neoprene cuffs and collar. There's also D3O armor in the shoulders, elbows, and back. With the 51 percent discount, you're looking at saving about $190. 
Check it out at 2Wheel