Everyday riding pants should look natural and feel comfortable when you wear them—but offer substantial protection from the road and the elements when you need it. These offerings from RevZilla fit the bill, and they're marked down by over 30% this week! Find more closeout riding pants here or keep reading to see what we picked out.
Rokker RokkerTech Slim Jeans

Regular Price: $449.00, Sale Price: $269.99 (40% Off)
These single-layer jeans are made with a UHMWPE weave to give them more slide-resistance than the average pant, and they come with room for optional knee and hip armor as well. No rivets either, so you won't have to worry about scratching the bike getting on or off! Also available in a women's version.
Check it out at RevZilla
Rukka Eston Chinos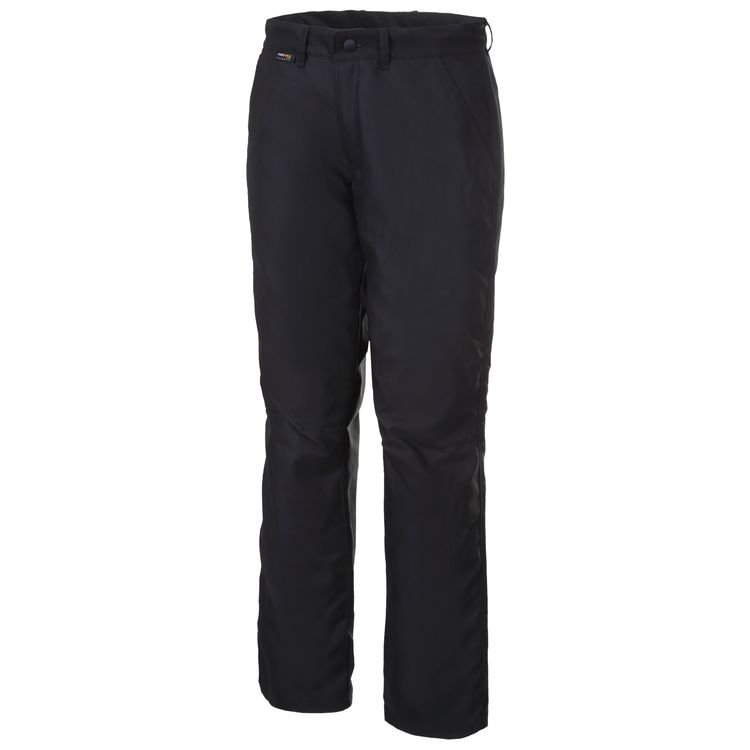 Regular Price: $259.00, Sale Price: $168.35 (35% Off)
Made from Cordura with kevlar pads on the knees, these pants might look all-business at first, but they're engineered for serious riding. You can add D30 armor (sold separately) to the knees and hips for a little extra impact protection as well, so there's a lot to love here—especially for pants that look like you could wear 'em to the office.
Check it out at RevZilla
Rokker Riding Chinos

Regular Price: $449.00, Sale Price: $250.00 (44% Off)
Another incredible option for commuters, these stylish but unassuming pants from Rokker are made from 100% Schoeller-Dynatec—making them water- and wind-resistant as well as offering superior slide protection. NanoSphere finishing technology helps them repel water and dirt even more effectively—so don't worry, you'll still look presentable when you clock in!
Check it out at RevZilla
Alpinestars Hyper Drystar Pants
Regular Price: $249.95, Sale Price: $174.97 (30% Off)
A versatile option that straddles the line between a commuter and touring pant, the Hyper Drystar is packed with enough features to keep you comfortable in three seasons. A multi-panel and multi-material design puts reinforcements where you need 'em and saves weight elsewhere, while the waterproof Drystar technology and 100g thermal liner keep you warm and dry in a range of gnarly conditions. They come with CE-certified knee protectors, too—lots to love here.
Check it out at RevZilla
Merlin Trinity Women's Jeans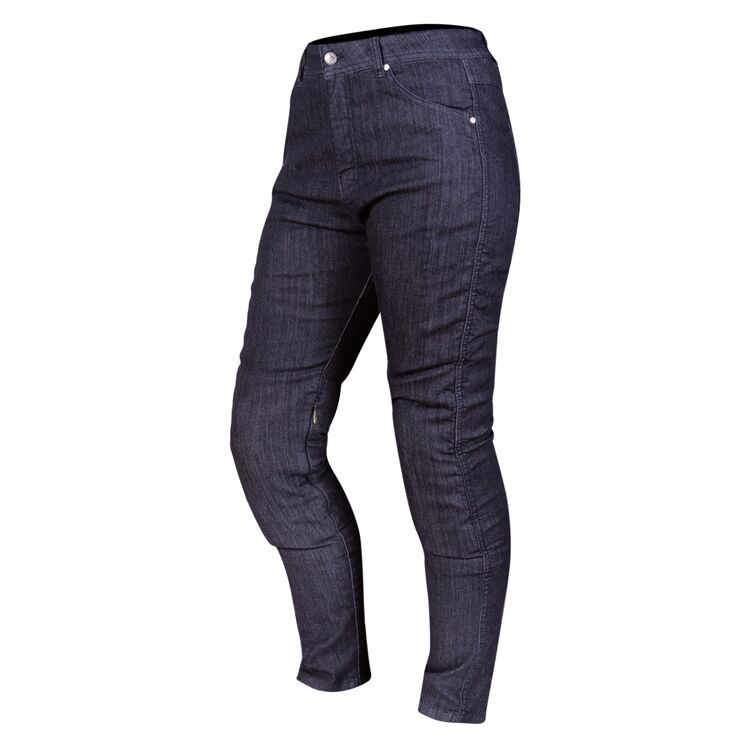 Regular Price: $199.00, Sale Price: $139.00 (30% Off)
Made from Cordura stretch denim with kevlar lining and CE level 2 knee armor, these slim-fitting jeans are every bit as tough as they are fashion-forward. They also come with pockets for optional hip armor and are available in either black or blue.
Check it out at RevZilla