Your helmet is undeniably the most important part of your kit, so it's vital to invest in a good one. That's easier than ever this week, with RevZilla offering deals over 20% off on select helmets by AGV (who make some of the industry's best).
See every AGV helmet over 20% off at RevZilla here, or read on to see a few of our favourites. With our help, you'll be able to get a new lid in no time—for much less than you'd probably expect!
Select AGV Helmets Over 20% Off
AGV K6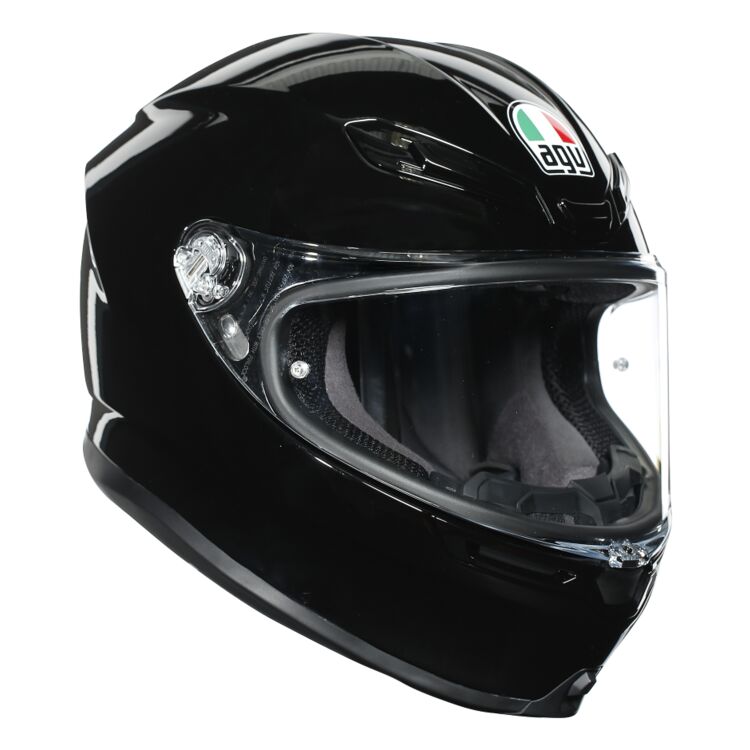 Regular Price: $499.95, Sale Price: $399.96 (20% Off)
Equally suitable for track days, touring, or commuting, this all-around helmet is a reliable product offering plenty of protection. A strong carbon-aramid shell designed with a collarbone-safe profile contains 5 adjustable front vents and a single large exhaust vent in the rear for superior airflow. You also get AGV's 2Dry moisture wicking system for even more enhanced comfort.
Check it out at RevZilla
AGV Sportmodular Carbon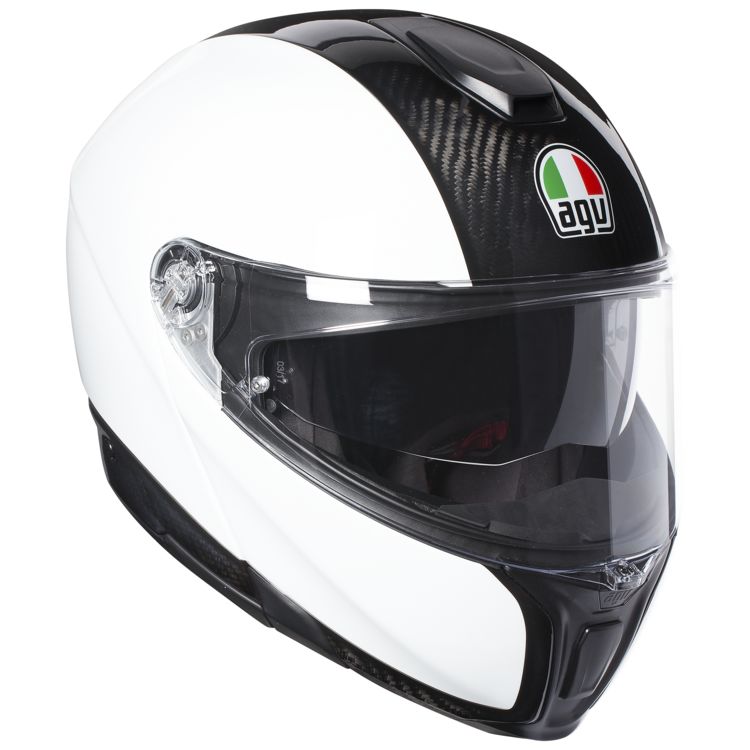 Regular Price: $749.95, Sale Price: $599.96 (20% Off)
A lightweight and aerodynamic helmet, this distinctive lid also offers a two-sided and reversible lining so that you can choose your comfort level according to riding conditions. Beyond that, it comes with a metal chin guard system specifically designed to help prevent accidental openings, and internal chin channels to help distribute air evenly throughout as you ride.
AGV Pista GP RR Carbon Performance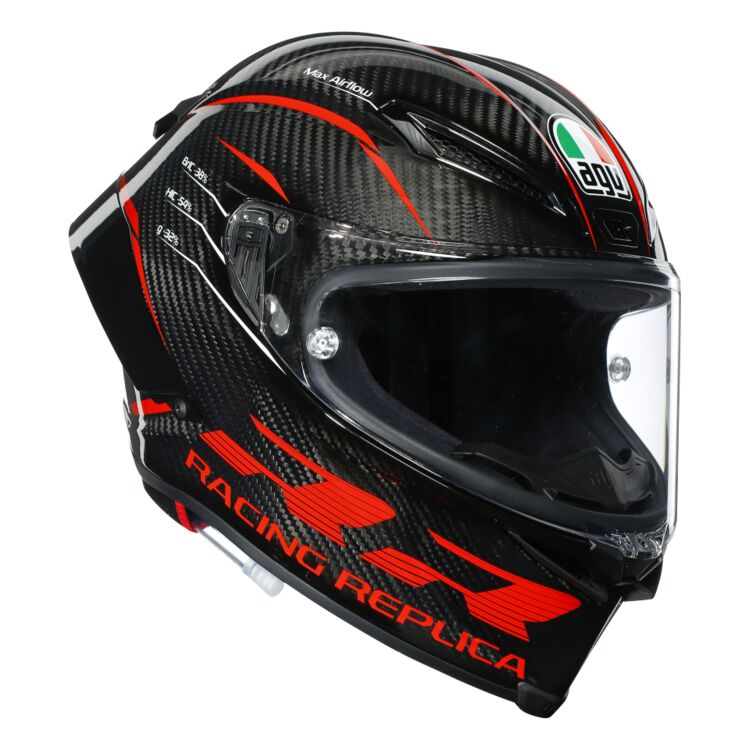 Regular Price: $1499.95, Sale Price: $1199.96 (20% Off)
A premium helmet by any standard, this helmet and its variants are exact replicas of those worn by real-world Moto GP champions (the RR stands for "Racing Replica", in case the image above hasn't made that explicitly clear). As such, you get only the best protective features here—both the shell and EPS are designed to minimize rotational acceleration, for example, and a special visor mechanism provides a complete seal between the visor and the shell when closed.
AGV X3000 Superba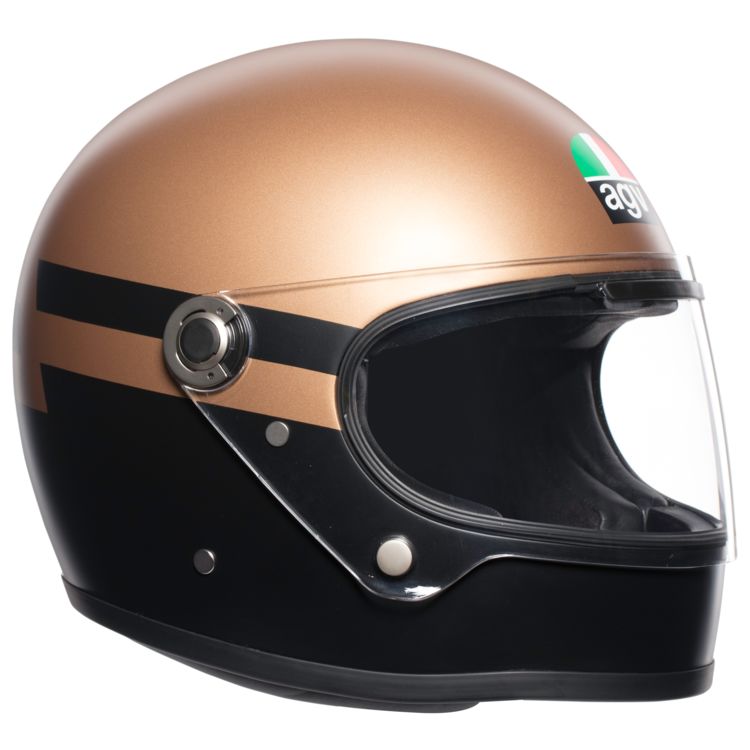 Regular Price: $449.95, Sale Price: $359.96 (20% Off)
With a retro design that specifically harkens back to the days of Agostini and his 15 world championships, there's no denying that this iconic helmet draws from the golden era of AGV helmets to create something modern yet timeless. A contoured chin bar allows you to lean right up against your tank for maximum aggression in your riding posture, while the Advanced Composite Fiber (ACF) fiberglass outer shell offers plenty of protection.
AGV K3 SV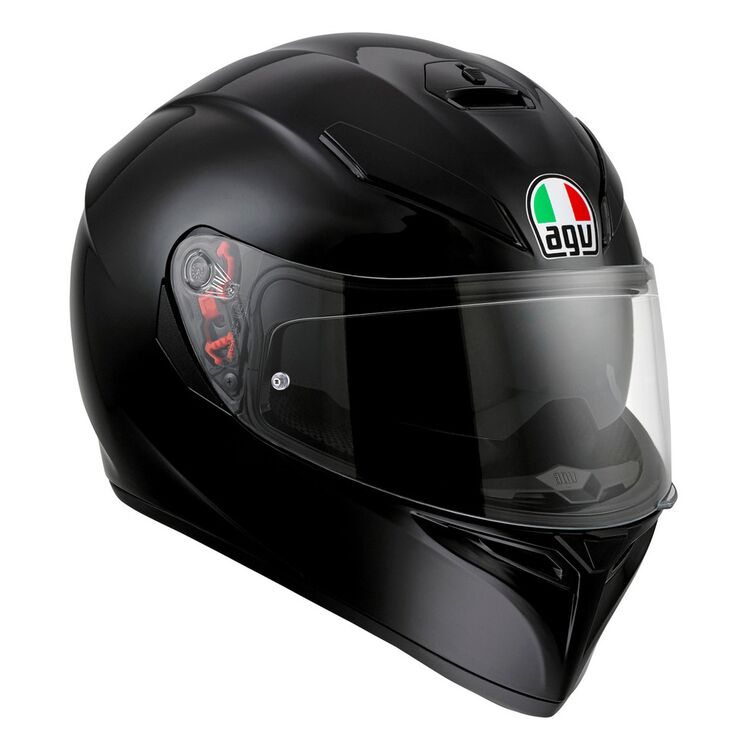 Regular Price: $234.95, Sale Price: $187.96 (20% Off)
This one comes with a friendlier price tag than some of the other helmets on this list, but it still offers plenty of value. You get a drop-down sun visor, a integrated rear spoiler to improve aerodynamics, and speaker pocket cutouts in case you decide to install an afterarket comms system.