Casual motorcycle pants are all about protecting your legs while riding in comfort—and this week, we're here to show you deals on some of the best RevZilla has to offer. These will make your legs look great while they're hugging the fuel tank—and they'll do a serviceable job of protecting you in the event of an accidental "dismount" as well.
You know how it works by now—you can check out our favorite products below, or see the full list here. Consider this your invitation to the pants party.
Select Women's Motorcycle Pants Up to 74% Off
Bull-it SR6 Straight Women's Jeans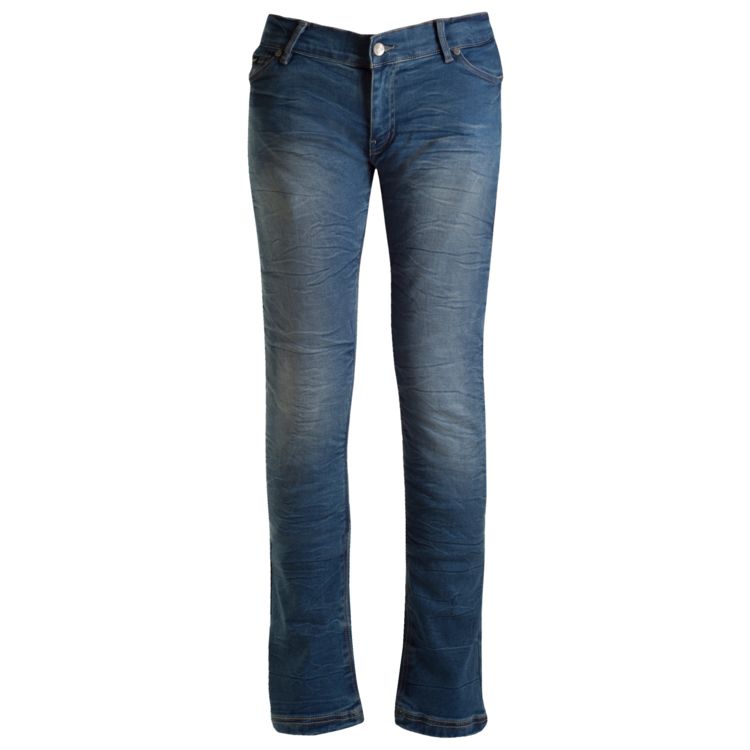 Regular Price: $149.95, Sale Price: $49.99 (74% Off)
Covec denim gives you 6.2 seconds of reliable abrasion resistance in a slide, and the straight cut on these jeans makes them easy to wear on the inside or outside of any boots you own. Knee and hip pockets for optional CE-rated armor also ensure that you can buff up these babies to protect you from an impact or two—making for an understated and versatile pair of riding jeans you'll love wearing this summer.
These jeans are also available in a slim cut version, for those who prefer a more streamlined profile. And they're on sale, too!
Check it out at Revzilla
Bull-it Tactical Straight Fit Women's Jeans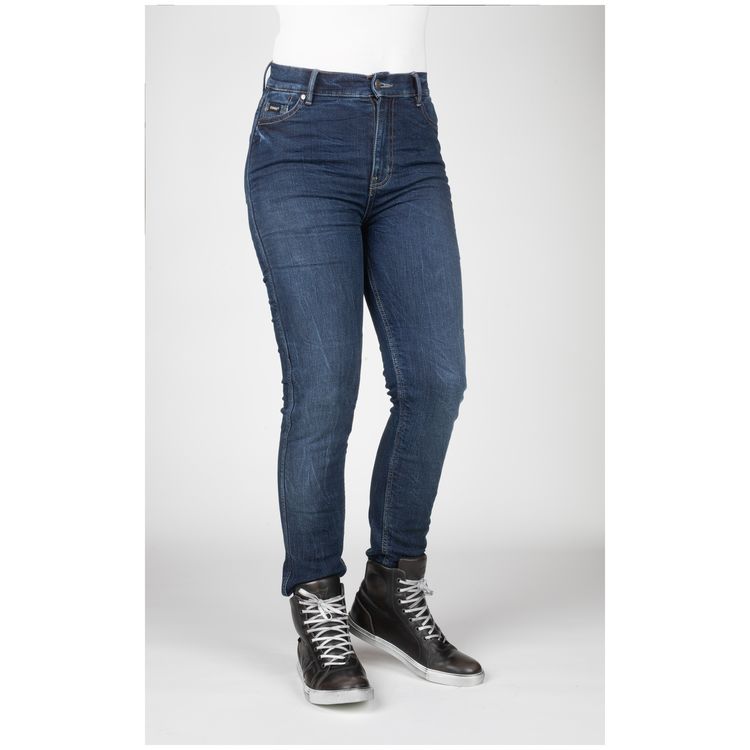 Regular Price: $129.99, Sale Price: $49.99 (62% Off)
Rated for 75 KPH (46.6 MPH) abrasion resistance, Bull-it's Tactical jeans are a slightly different beast than the pair listed above. Don't worry, though—they still use Covec fibres to resist tearing and provide heat transfer from road friction. And they come in a slim-cut version as well, which is also on sale currently.
Check it out at Revzilla
Iron Workers Iron Women's Jeans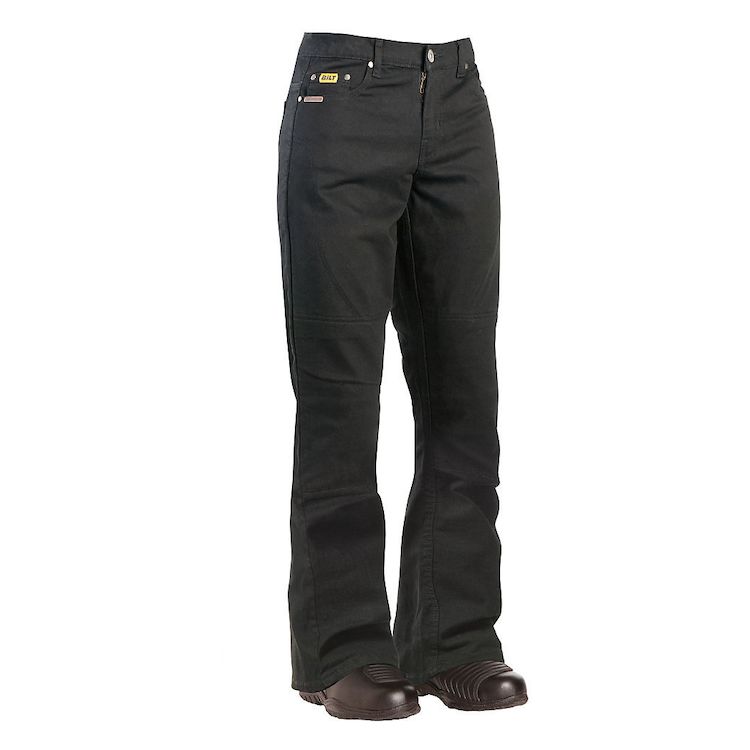 Regular Price: $139.99, Sale Price: $79.99 (43% Off)
Strategically-positioned aramid fibre reinforcement and built-in CE-rated knee armor make these unassuming motorcycle pants a force to be reckoned with on the road. They're also quite flattering (if boot cut pants are your thing), so you'll feel just as comfortable wearing them to the pub after a long day riding as you will on the bike.
Check it out at Revzilla
BMW EnduroGuard Women's Pants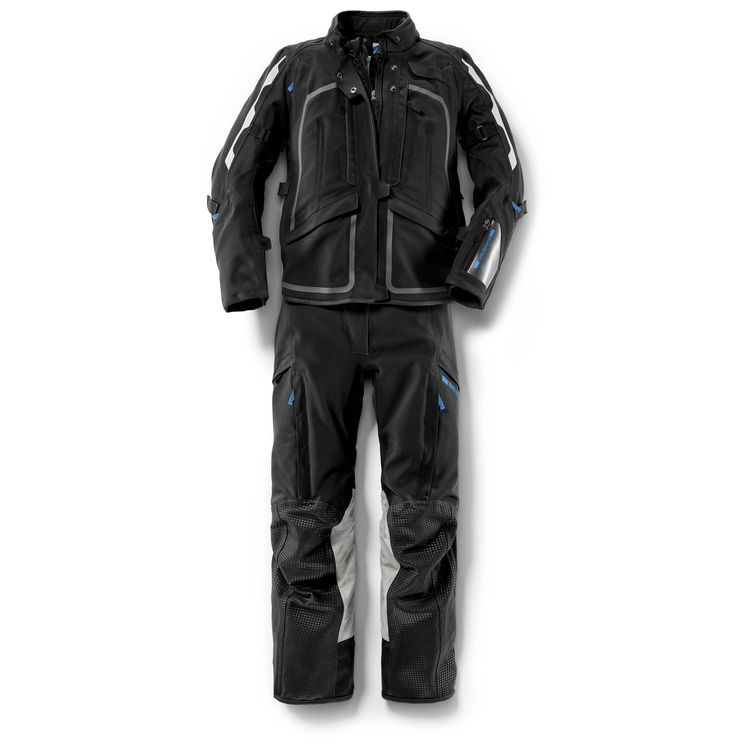 Regular Price: $649.00, Sale Price: $324.50 (50% Off)
Okay, these are a little less "casual" than the other pants we've mentioned so far. But they're waterproof, breathable, and if you happen to own an EnduroGuard jacket (highly recommended), they'll zip seamlessly together with it. You also get CE-rated knee and hip armor, plus Dynatec fabric for abrasion resistance. Make no mistake—these are incredible pants, and if you can grab 'em while they're on sale, you definitely should.
Check it out at Revzilla
Select Men's Casual Motorcycle Pants Up to 44% Off
Rokker RokkerTech Slim Jeans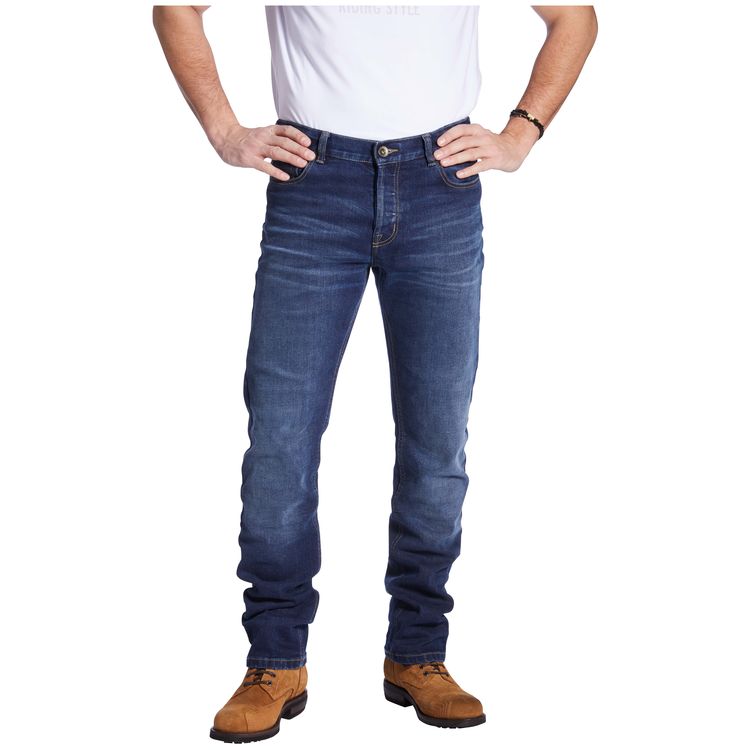 Regular Price: $449.00, Sale Price: $269.99 (40% Off)
Rokker has created a pair of riding pants that have the look of designer jeans, but the attitude and features of fully-fledged riding gear. A slim-to-skinny cut flatters the legs, while pockets exist for optional knee and hip armor, and a single later of UHMWPE core threads with cotton woven around them make up the body. That means you'll get all the comfort of wearing regular jeans—with a lot more protection in case of an accident. Awesome.
Saint Armored Ballistic Drill Pants
Regular Price: $450.00, Sale Price: $270.00 (40% Off)
D30 armor in the knees and hips, plus kevlar construction to protect you in a slide? These pants ain't messin' around. They're also triple-stitched with bound seams, so you can wash and wear them over and over again without deforming or destroying them. No need to be gentle with these ones, gentlemen.
Rokker Riding Chinos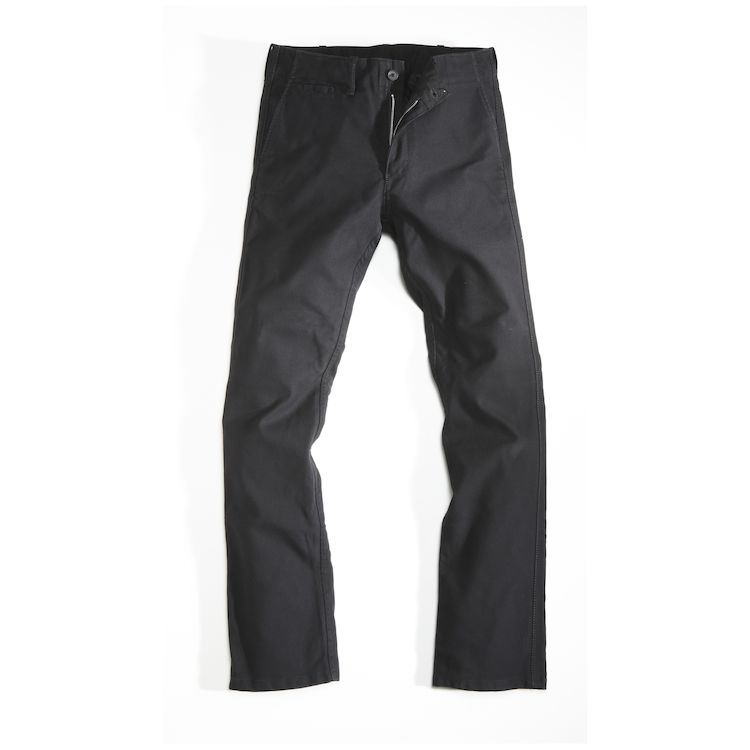 Regular Price: $449.00, Sale Price: $250.00 (44% Off)
For those of you who prefer chinos to jeans, Rokker has done it again. Using Schoeller Dynatec fabric for slide protection and including pockets for optional armor in the hips and knees, these chinos are also stealthy enough to wear to the office without having to deal with stares or comments. They even ship with a Rokker t-shirt!
BMW EnduroGuard Pants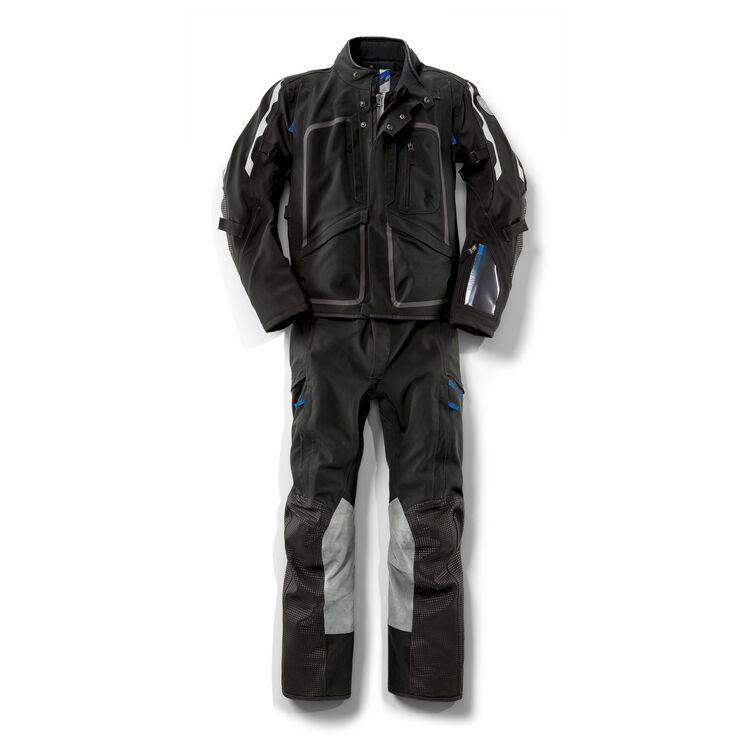 Regular Price: $649.00, Sale Price: $381.65 (41% Off)
There are only a couple of sizes left in the men's version of these pants on RevZilla at the time of this writing—but they're just as high-quality and feature-rich as the women's version, so we recommend you snatch 'em up if they're in your size. Armored, waterproof, breathable, and extremely abrasion-resistant (thanks to the Schoeller Dynatec fabrics used in their construction), we're betting these pants will be your go-to touring option for years to come.