Aussie Toby Price (pictured above winning the 2018 Morocco rally) will be heading to the dunes of Saudi Arabia next January to defend his Dakar Rally title when the famed event moves from South America to the Middle East.
Dakar organiser ASO has signed a five-year deal from 2020 with the tainted nation criticised for human rights violations including the murder of American newspaper reporter Jamal Khashoggi.
The Muslim nation also has a poor record on its treatment of women which could have been an issue with the rally organisers as many women now compete.
However, last year Saudi women were finally permitted to ride motorcycle and drive trucks.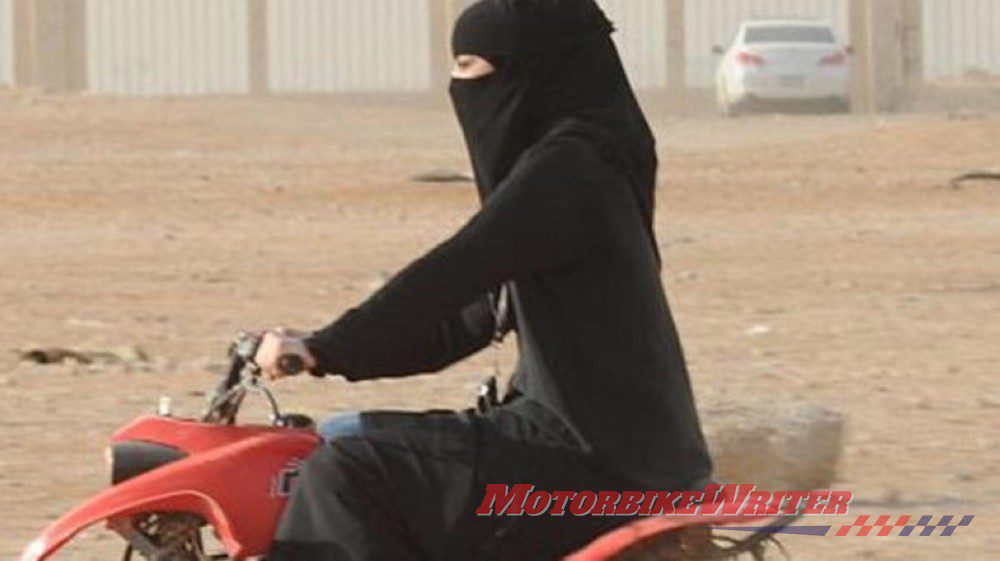 Saudi bid
The rally was moved from Africa to South America in 2009 after threats of terrorism in Mauritania forced the cancellation of the 2008.
It has since been held in Argentina, Bolivia, Chile and Peru, but this year was run in Peru only after the other countries failed to reach an agreement with the organisers.
It is believe a bidding war followed with Saudi Arabia, Chile and South Africa with the event eventually going to the highest bidder.
The oil-rich country reportedly offered the ASO $15 million per year, compared with $3 million proposed by Chile for 2020.
Saudi Arabia features 2.25 million square kilometres of desert, plus the Asir mountains where temperatures range from -2 to 30 degrees Celsius in January.
Organisers hope to include other Mid-East countries such as Oman, Jordan, United Arab Emirates and Egypt in following years.
No Aussie Dakar
It is a shame that Australia was not considered.
We contacted the Federal Sports Minister's office and Motorcycling Australia to find out if they had considered a bid but received no response from the Minister's office.
Motorcycling Australia Events Manager – Off-Road Matthew Falvo confirmed they had not been approached about running the Dakar Rally in Australia.
Dunes suit Toby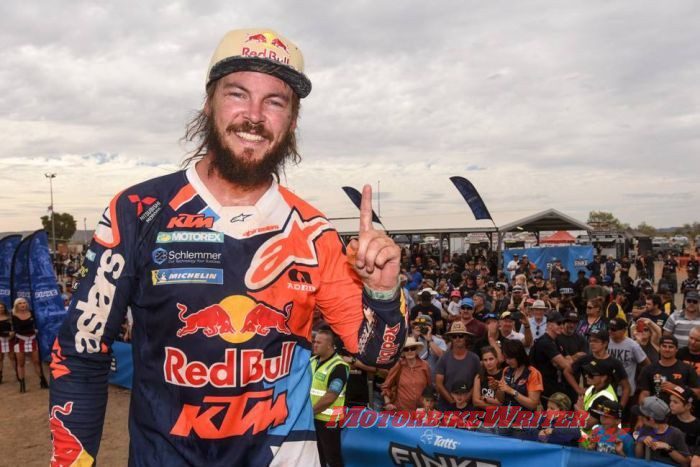 However, Australia's first Dakar winner, Toby Price, who won his second rally this year will be well suited to the Saudi terrain.
Toby, who is also the first Aussie to win the Cross Country Rally World Championship, won the Rally du Maroc in the Sahara dunes of Morocco last year.
His 2018 championship also included rounds in the Middle East dunes in Qatar and Abu Dhabi .
Toby is also the king of the Aussie sands, scoring a record sixth victory in the Finke Desert Race last year.
We organised a petition to get official honours recognition for the double Dakar champion. The petition is now approaching 15,000 signatures.