Rolling from the colorful theme park and garden scapes of Wavre, Belgium, comes a dark silhouette designed to compete against any two-wheeled stand-in for John Wick's hit flicks; she's an Indian FTR with enough attitude to cause chaos standing still, so let's get into how Workshop Speed Cycles got this project going.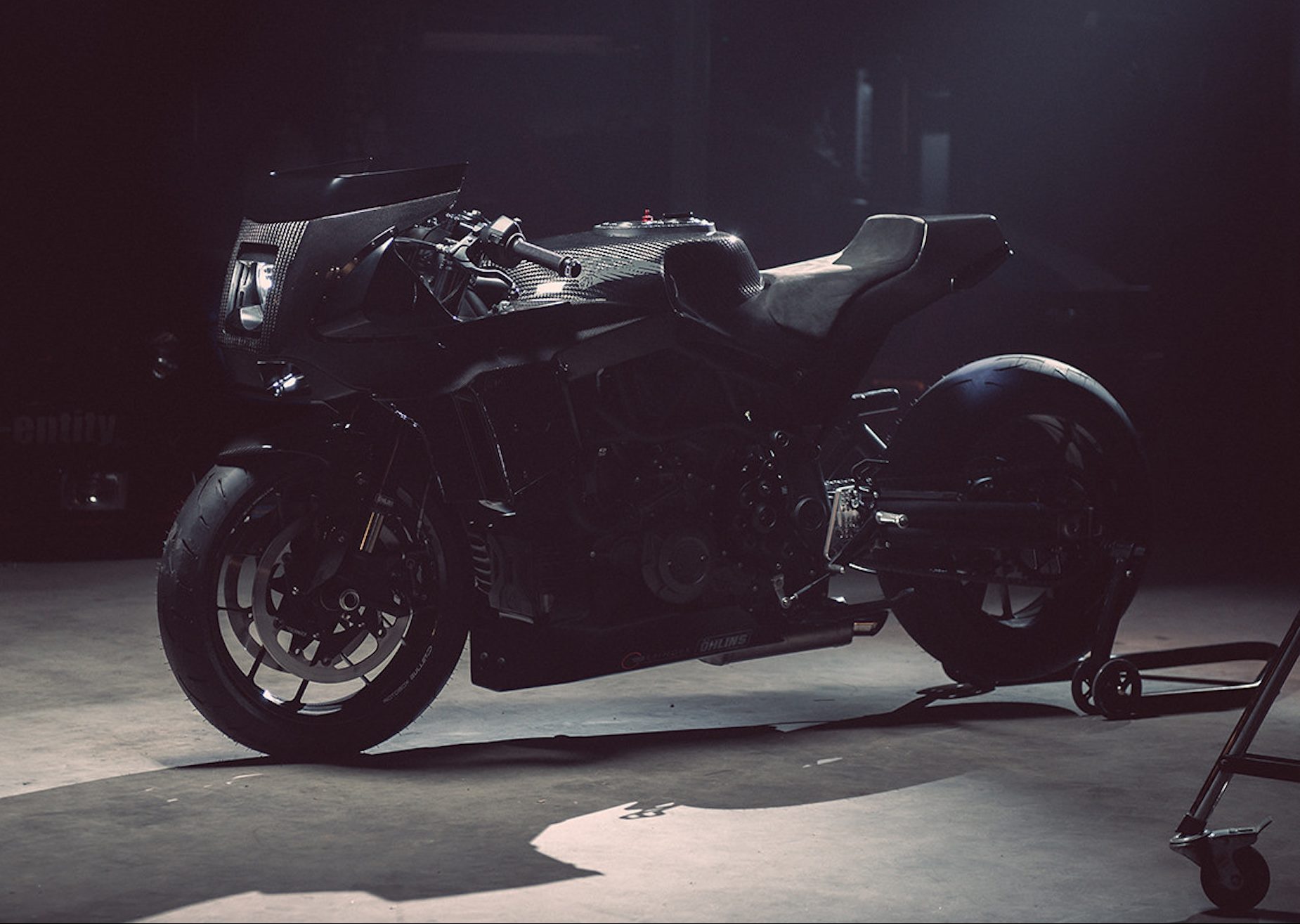 An Indian FTR christened the "Black Swan." From the talents of Workhorse Speed Shop. Media sourced from BikeEXIF.Coverage from BikeEXIF tells us that this retro, AMA superbike-inspired Indian FTR 1200 is the work of Workhorse's own Brice Hennebert and contains inspo from RAUH-Welt's Porsches. Featuring her organic, utterly necessary liquid-cooled 1203cc V-twin capable of 120hp @ 7750rpm and 87ft-lbs of torque @ 6000rpm, the Black Swan came with "total freedom" – the kind of love letter that every builder wants to hear when dusting up the docket for the coming project to-do's.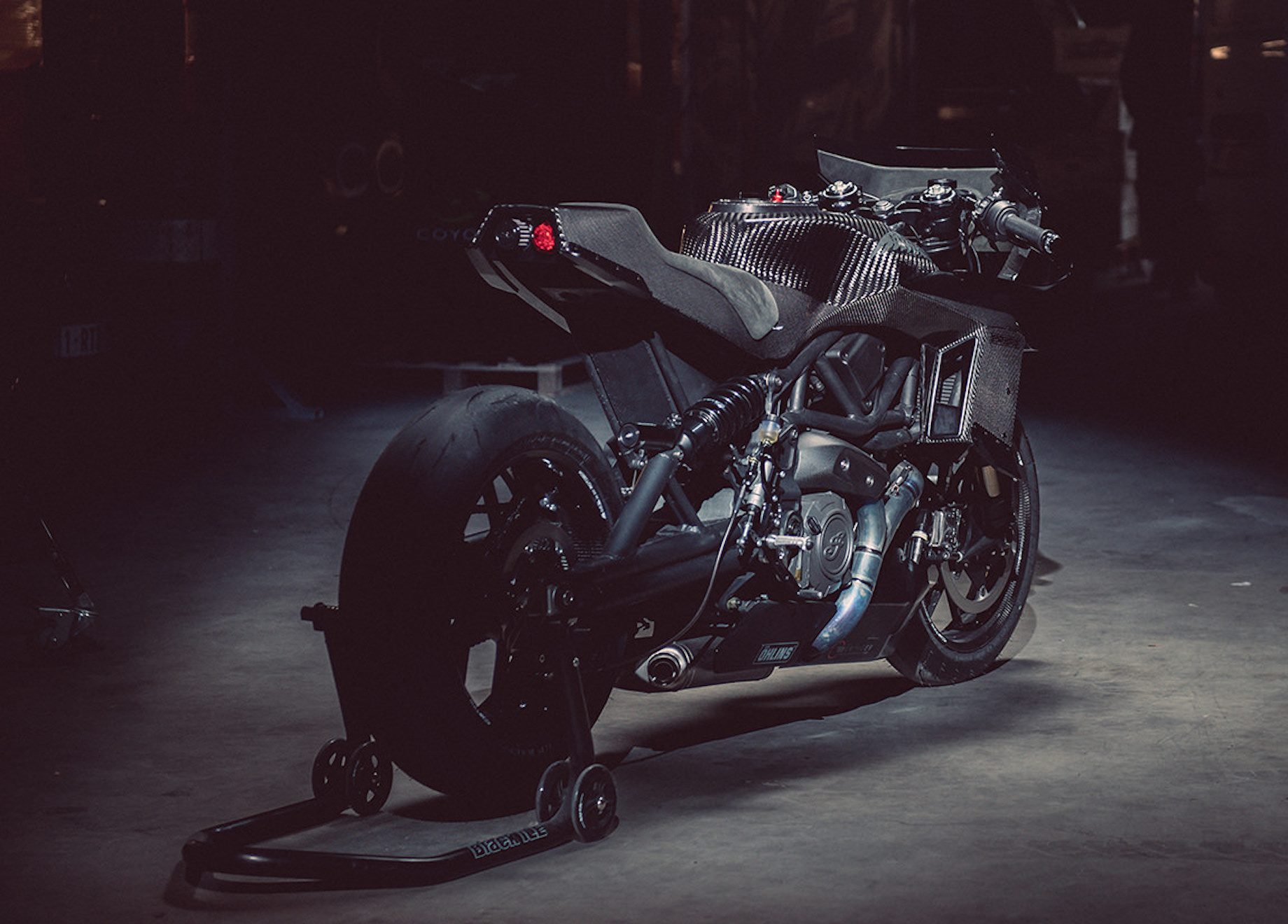 "I had the vision to build a sports bike for road use—really sporty, built like a GP bike," Brice explains. 
"It's deeply inspired by 90s sports bikes, all made from carbon fiber. The owner of the bike gave me total freedom around the project. So, I pushed all the levels to my maximum."
"It's pretty unique and the most complicated build I've done to date."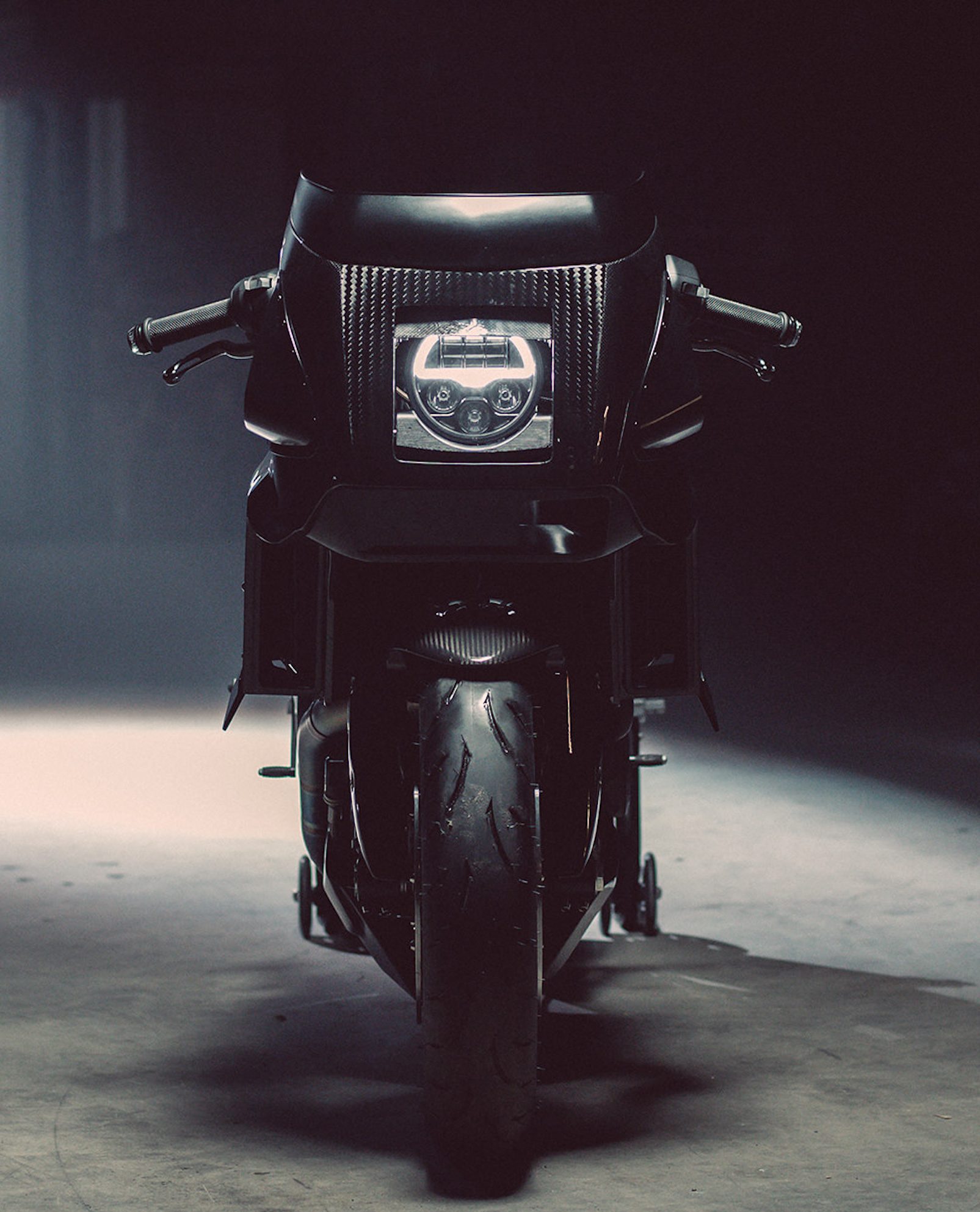 Using the expert talents of Vinco Racing, Brice enlisted all relevant aids to get new yokes and chassis reinforcement plates, as well as "a hidden aluminum fuel cell, a one-off belly pan, and a custom made swingarm" in under the stunning 4lb carbon bodywork. 
The pipe system is as specced as she can get, featuring a top-tier unit from Akrapovič that apparently had Brice traveling to Slovenia to ensure she was exactly what was needed.
The exhaust complements the addition of Öhlins suspension, insanely light Beringer prototype brakes (literally – they're not even out on the market right now) and Rotobox carbon fiber wheels shod in Dunlop Sportmax GP Racer rubber.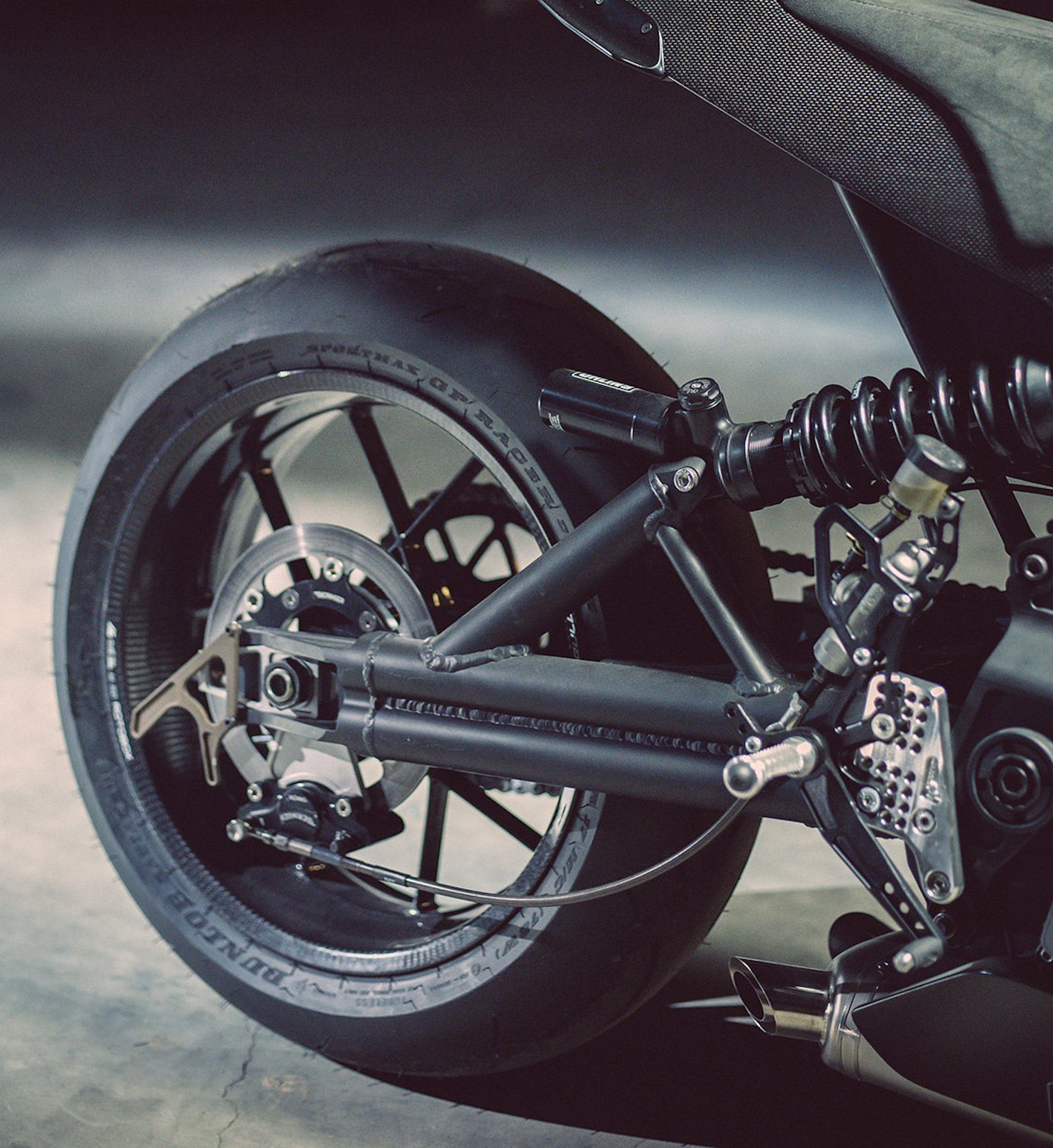 "Jeroen at Silver Machine Seats covered the seat in Alcantara, then upholstered the dash in the same fabric as a nod to hypercars," finishes BikeEXIF. 
"Brice admits that it's a totally nonsensical addition… but points out that it looks 'hella cool,' and we can't argue with that."
We completely agree. 
Do you like Workhorse's "Black Swan?" Anything you might have done differently?
*Media sourced from
BikeEXIF
*