There's something so tantalizing about small-cc bike builds. 
Maybe it's the pint-sized package, maybe it's the budget-viable docket of to-dos and the fact that 'snazzy' is that much more fun when the handles hit below the belly button and you don't have to suck it in to deak through traffic. 
Whatever gets your goat with a good bike build, we get you – which is why, today, we've found a super fun peashooter that's been tricked out for the weekend's questionable antics, just in time for Humpday's humbug.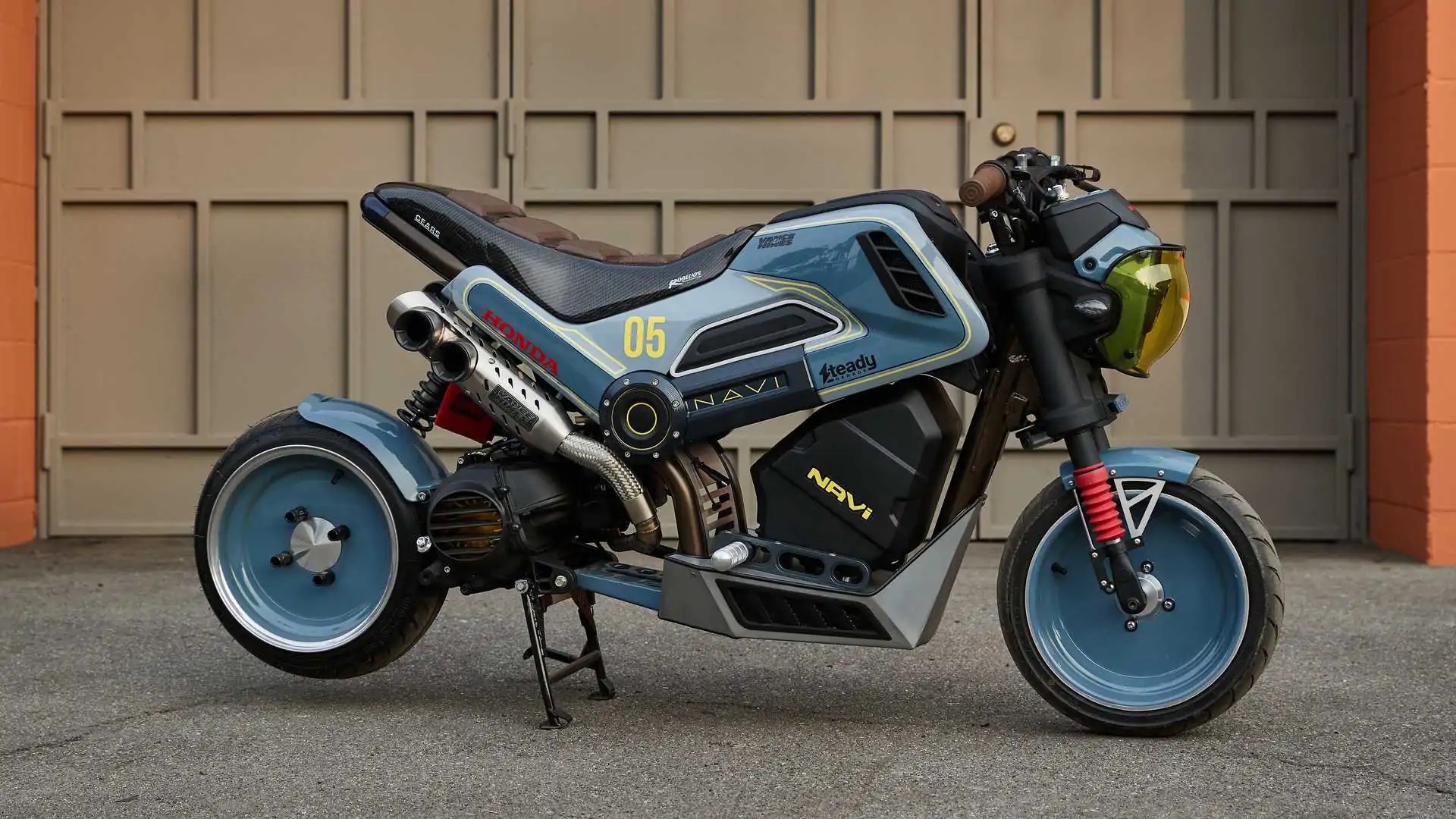 The recently released 2022 Honda Navi (not to be confused with Honda's older sibling cult fave, the Grom) was created expressly with fun scoots in mind. We're not just referencing the bike's rich motor scooter heritage; with a modest 109cc/7.83 horsepower and 6.6 lb-ft of torque had at the featherweight price of $1807 USD / $2299 CAD, the Navi sits smack in the middle of 'urban/suburban mobility alternative.'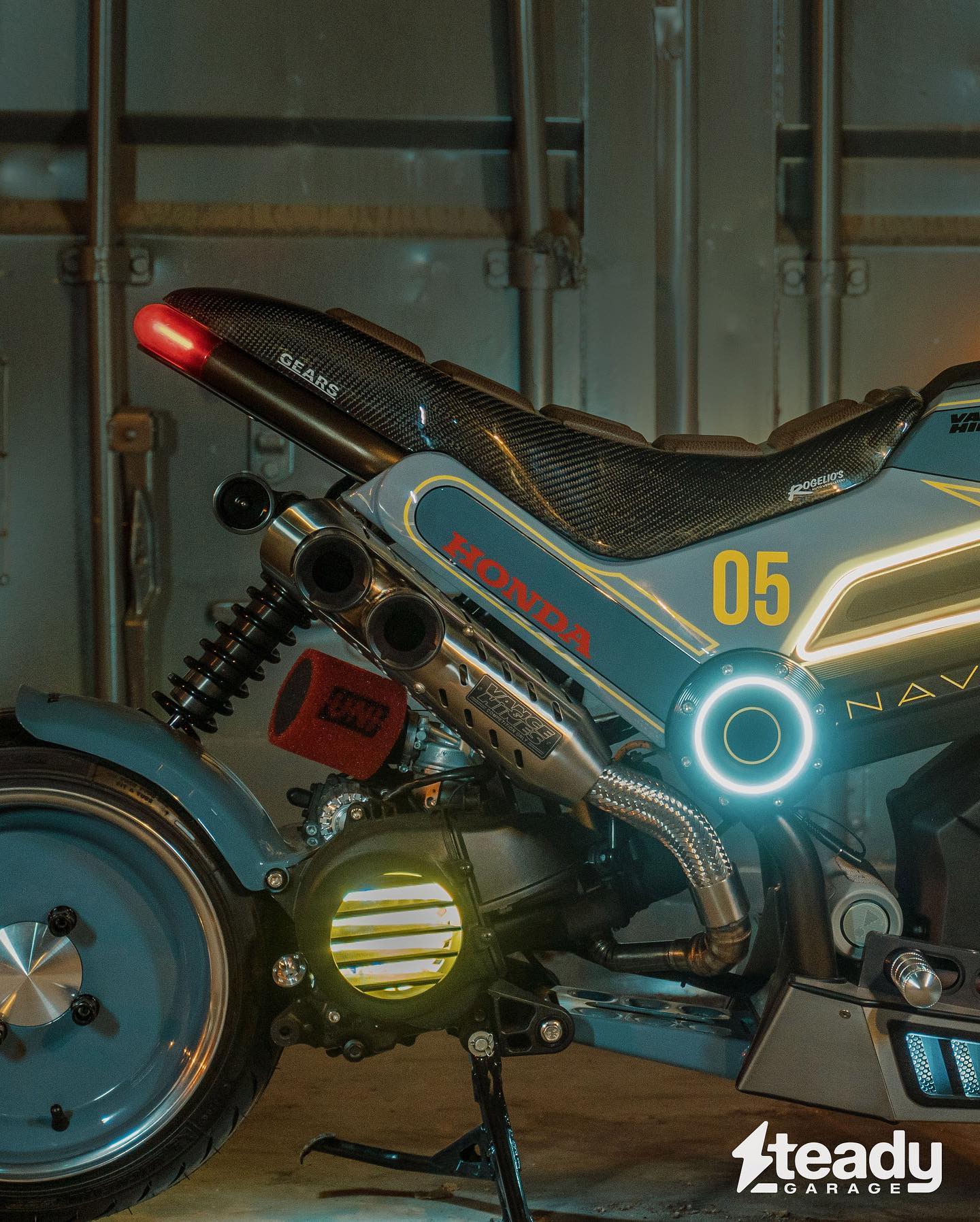 This is also why a recent, sci-fi-inspired project completed by Steady Garage couldn't have positioned the Navi better in today's market. 
Meet the NaviScape – a build that began with 3D designs/renders, progressed to nearly every part of the bike being ripped off and customized, and finished with a Vance & Hines one-off exhaust (handmade by the gents and ladies themselves), and JDM-type under glow.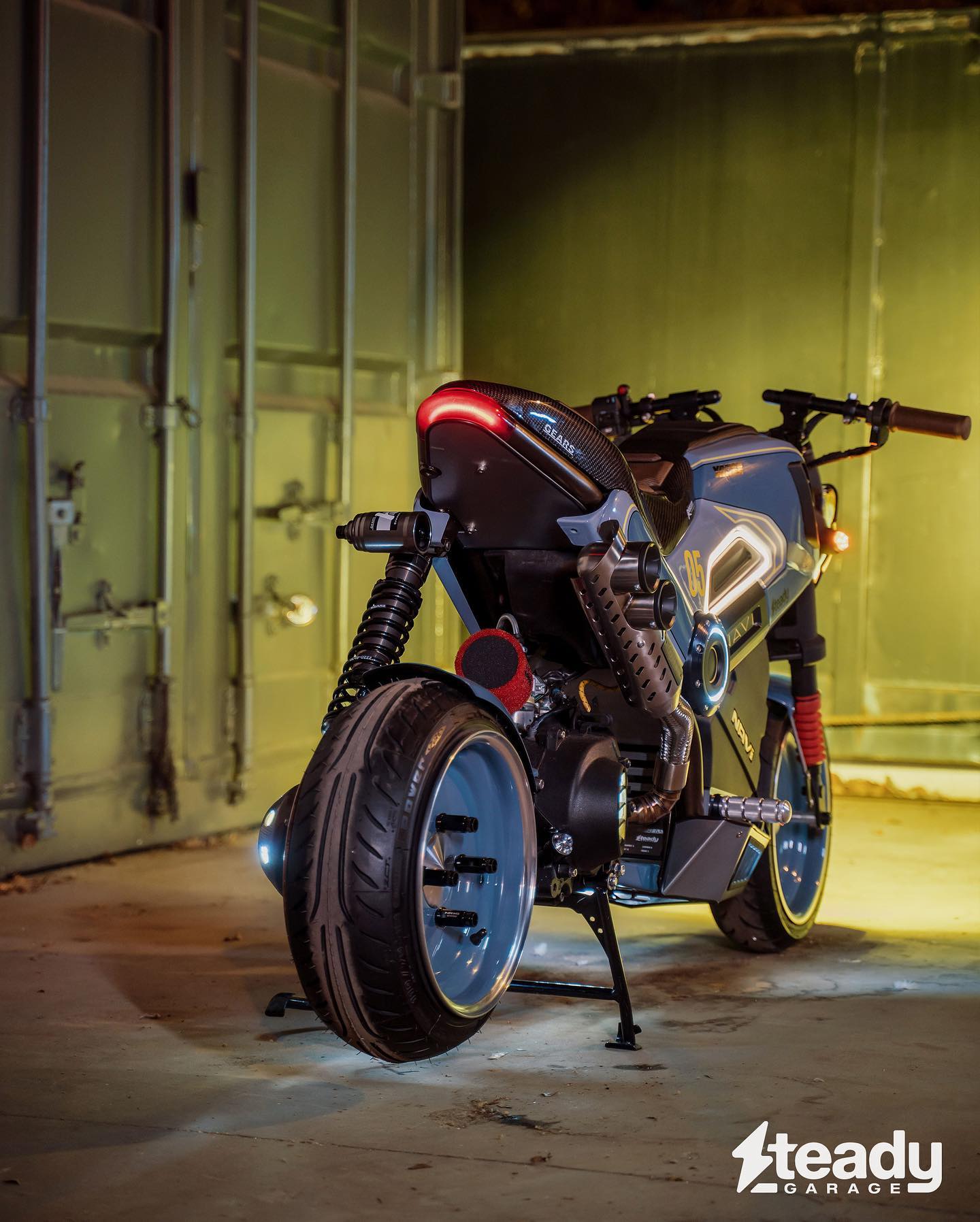 The ladies and gents at RideApart even got a few questions from Kevin, the main man on the project, including what influenced the build in the first place:
"We were ultimately inspired by the world of Syd Mead whose work on films like Blade Runner and Tron specifically influenced this Navi build," says Kevin from Steady Garage.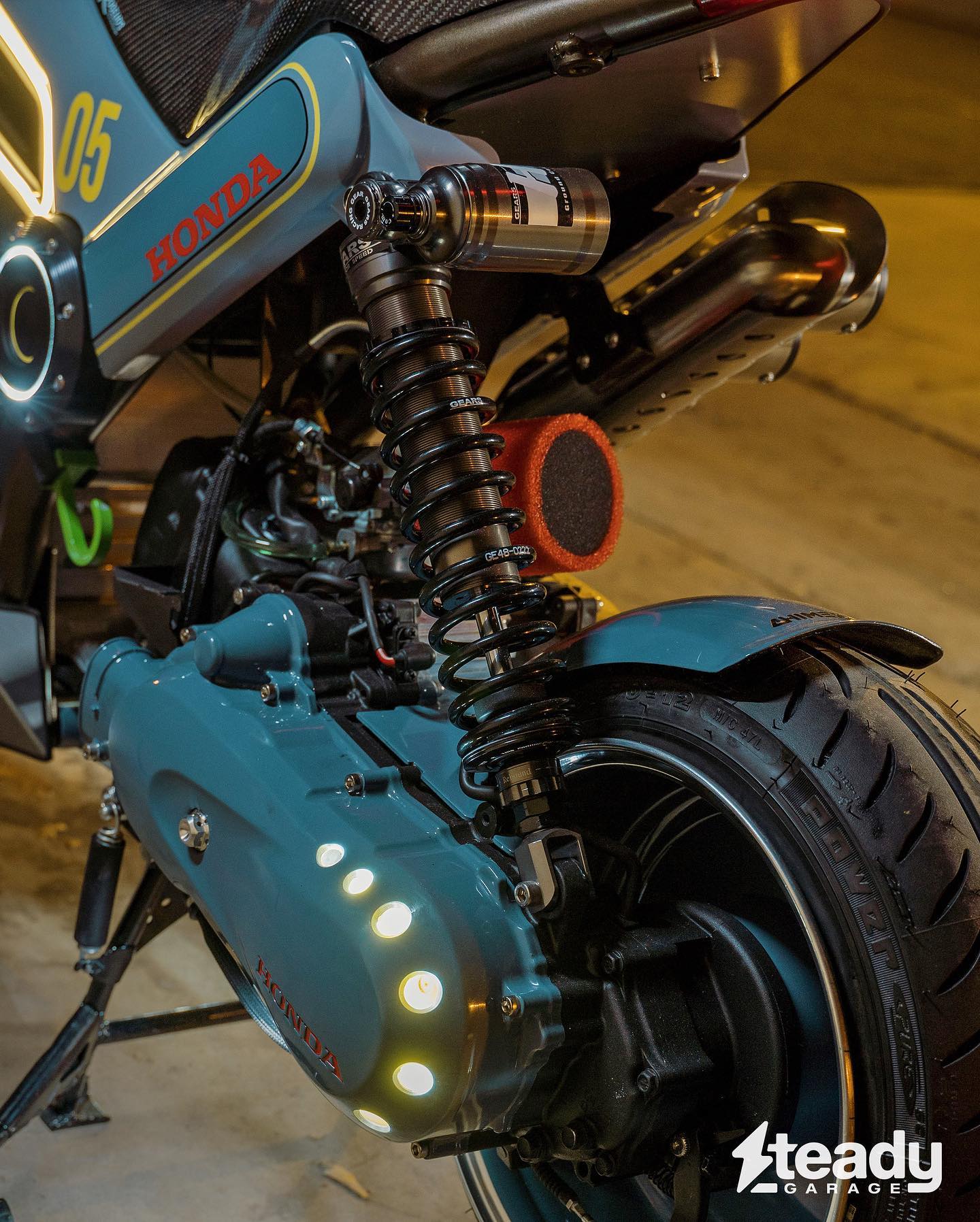 "The design team had pod racers and spacecrafts (sic) in mind which can be seen in the color palette and the inclusion of LED lighting."
"The inclusion of RGB/LED strip lighting only added to the cosmic theme, reminiscent of films such as 1988's AKIRA which we have drawn inspiration from in the past," adds the shop on their Instagram platform. 
Take a look at the above video for the full process; the movie may be nine minutes, but the actual process was definitely a wee bit longer than that.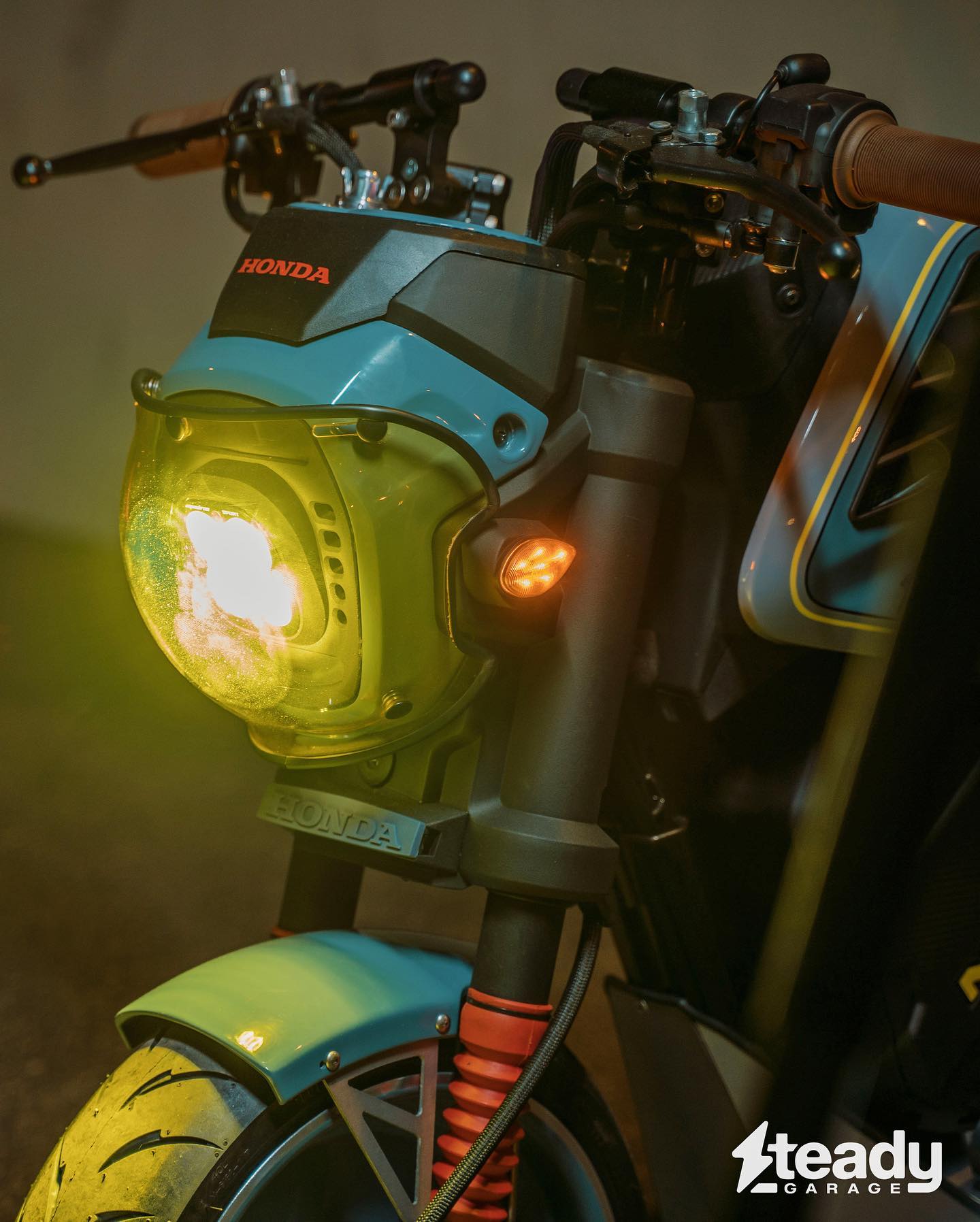 Fancy tricking your own 2022 Navi out? Steady Garage will, according to a comment on their social media page, be selling parts that will enable customers to have a bit of fun on the weekend (whether that includes a stretch kit or otherwise is left to be seen – we'll leave it up to the professionals to update you on that front).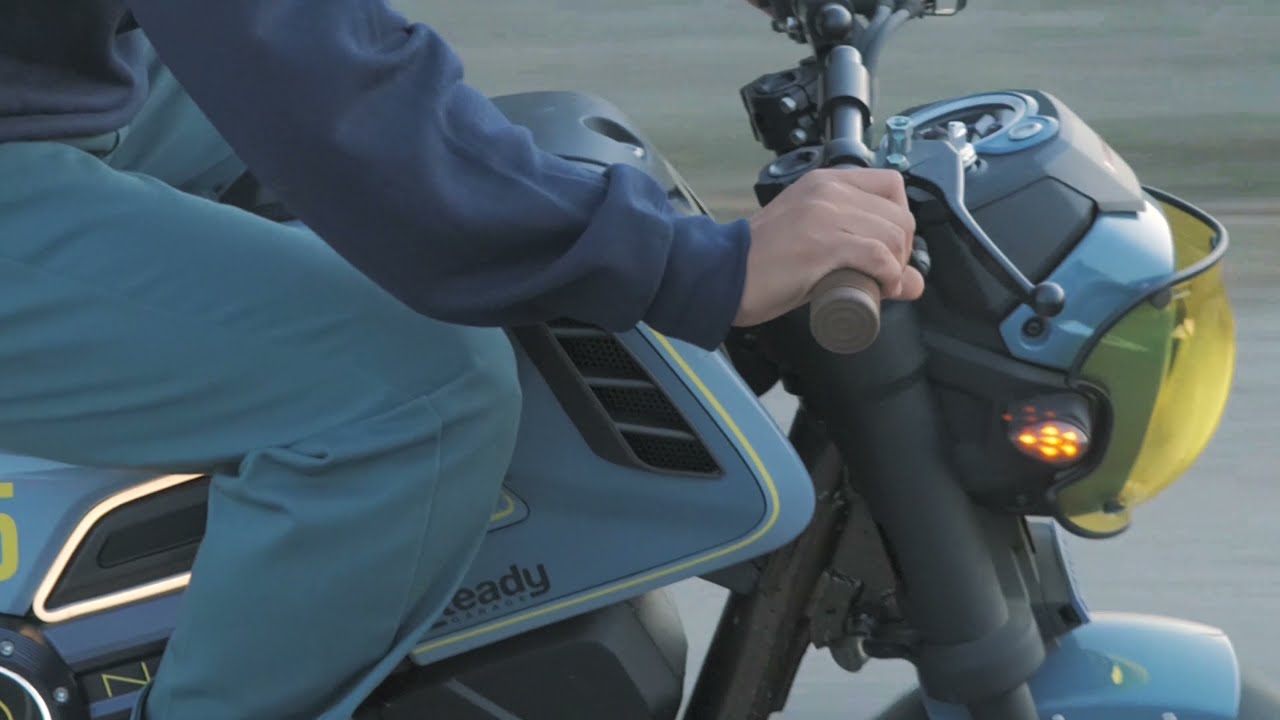 What do you think of the build? Drop a comment below letting us know what you think, and amke sure to hit up Steady Garage's webpage to support what they're up to. 
For other stories like this, be sure to check back at our shiny webpage, and as always – stay safe on the twisties. 
*Media sourced from Steady Garage's Facebook page, as well as RideApart and Youtube*