There's something so stylish about the future meeting the past – and nobody takes an electric aesthetic to town quite like Curtiss Motors.
If you've never heard of them, Curtiss Motors is an electric brand previously affiliated with Confederate Motors.
The company pulled away and established itself as a separate electric motorcycle brand upon the birth of Combat Motors. Since the split, they've been busy producing a bike that pays homage to both sides of the fence in all the right ways.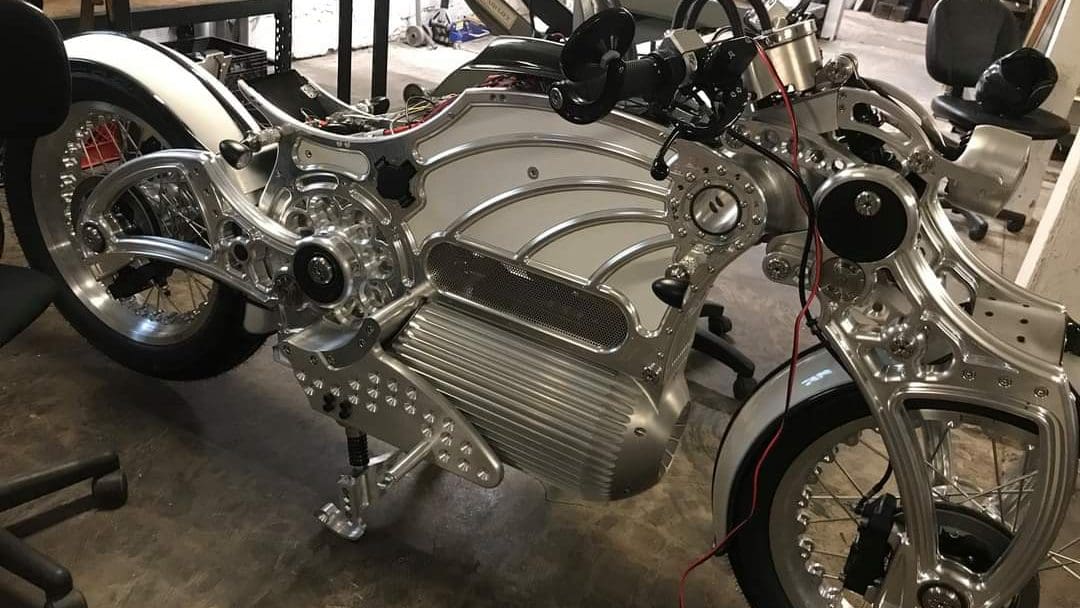 Meet Curtiss One – a bike that endeavors to set the highest standards by catering to quality and customization. The goal is to keep the client on the bike for decades, plural.
And what better way to guarantee an ongoing grin than starting with a clean slate and basing the bike off of the ergonomics typically required for aircraft? 
According to AutoEvolution, the bike's core strength comes from a connected 39mm hard-steel axle – reminiscent of airplane ergonomics – that guarantees the shaft and wheels to be the only moving factors. And they've got a nifty way to keep the electric system cool. "By keeping the radially organized battery cells submerged in coolant, the Curtiss Power Pak acts as a radiator for the whole system."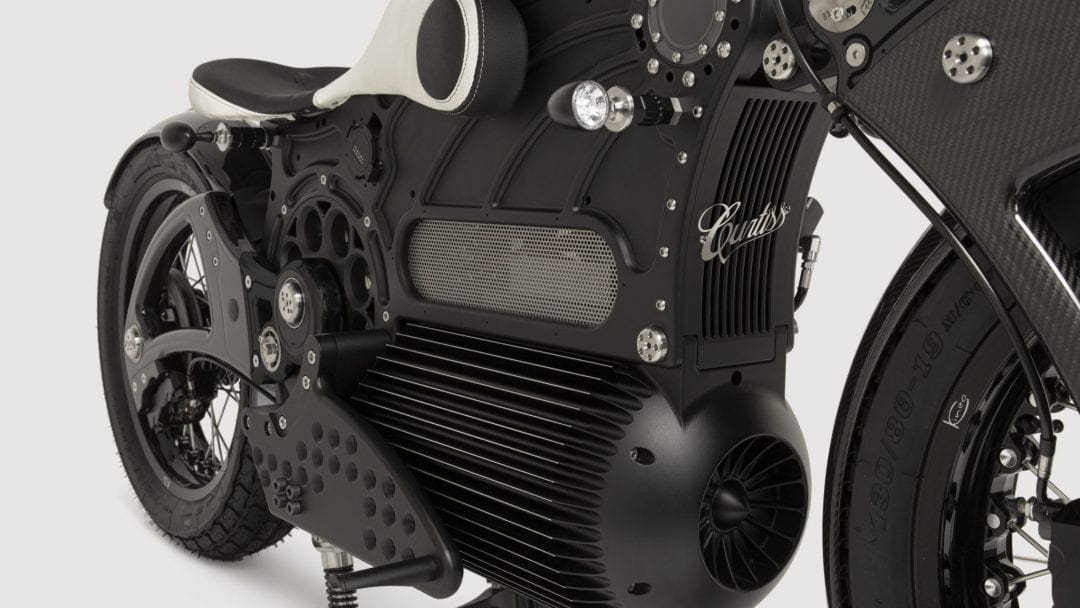 Other colloquial perks of this $81,000 original piece include a cute four-by-sixteen-inch axial flux motor with an explosion of power potential and a serious penchant for fun.
As stated by Curtiss Motors on their website, "while not a new technology, this is the first application of an axial motor in a production motorcycle and represents a patent-pending solution to powering a new generation of electric machines, free of the compromises required by traditional, bulky radial flux motors. Weighing just 40 pounds and contained within a neat 4-by-16 inch housing, this motor is capable of generating up to 217 horsepower and 272 lb-ft of torque."
There's no gearbox or transmission to worry about either.
The power moves straight through the flux motor to the rear wheel and is sustained by a throttle that generates power based solely on the range of twist.
One good yoink, and you're booking the blocks like it was yesterday. 
When I see the Curtiss One, I see American bloodlines and a strong dedication to the country's rich heritage – while still making room for improvements that are harder, better, faster, stronger.
And with the Curtiss One soon accompanied by the Curtiss Two and the Curtiss Three in 2022 and 2023, we're guaranteed to be in for a triple-EV-treat.